Auto Business
Electric
Launch
News
Stephan Winkelmann highlights what to expect from the Lamborghini(s) of the future
V12s, V10s, quite possibly a V6 too, but hybridization will lead the charge while still retaining the 'Raging Bull' essence.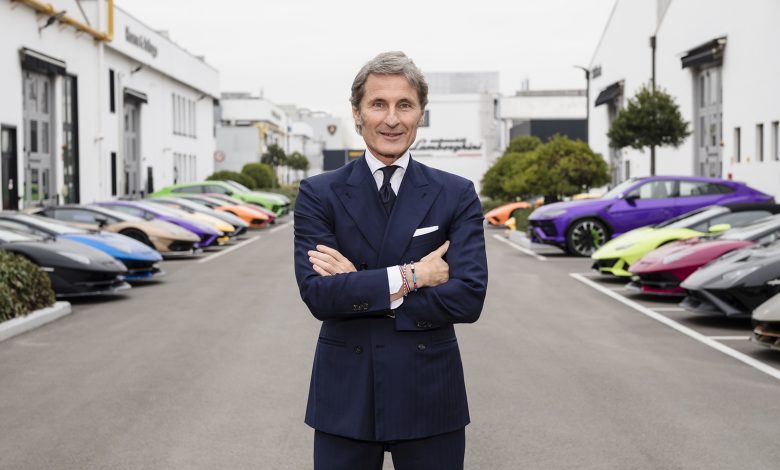 In a recent interview with the folks at Autocar, Lamborghini CEO, Stephan Winkelmann has focused on several aspects of the Sant'Agata Bolognese maker, starting with the fact that Lamborghini will soon embrace hybridization, a move that not only makes him feel sad but is quite something for the die-hard lovers of the brand.
The Aventador, unarguably the most successful V12 automobile it has ever produced, has 'died' in the hands of the Aventador Ultimae. But, the future looks promising as Lamborghini is set to reveal the still-unnamed successor of the iconic model by 2023 featuring an all-new V12 motor synchronizing with a PHEV setup.
However, we know that a PHEV car results in a lot of weight being added up, and with the Aventador standing for agility, lightweight, supreme performance, even Stephan knows that it is the need-of-the-hour as "it is an important change, but we are convinced that this is going to work."
He also adds that the added weight is more inclined towards the power-to-weight ratio, something Lamborghini has to work towards as the set-up, the brakes, the aerodynamics are some 'items' that have to work together to ensure the original feel of the Aventador stays. As for the power itself, apart from the V12, the hybrid power will not be anything like the supercapacitor tech used in the Sian.
Why, because "it is a bridge technology which does not fulfill the needs we have for the future to reduce emissions. In 2023- 2024, we will hybridize all our product line-up to reduce CO2 emissions by up to 50% by 2025. A capacitor would not be able to achieve this. I think hybridization is a good solution."
Switching attention to the Huracan, we don't know yet whether the V10 motor will make it into the hybrid era, by around 2024, but what we do know is that a hybrid Huracan will come in a couple of years. Oh, and one more thing – there are even reports that a hybrid V6 Huracan will also happen, similar to what you see in the Ferrari 296 GTB and the McLaren Artura. "We will always have engines which surprise our fans and customers positively."
Urus, the money-maker for Lambo, will embrace hybridization as the next step, and we might also see synthetic fuels with a conventional ICE if everything goes according to the plan. "We'll see if synthetic fuels allow continuing to work with combustion engines because it's not about the type of propulsion: it's about the emissions you generate." Although don't for even one moment think that synthetic fuels will keep the naturally-aspirated V12s alive, because that role will be taken up by hybridization.
We already know that a fourth model, a BEV Lamborghini, will make its way into the world in the second half of this decade. "We're looking at a body style which will not be the same as the Urus, but at least a 2+2, so a car that's daily driven."
Being a part of the VW Group, it is quite obvious that Lamborghini would be sharing platforms, on which Mr. Winkelmann says, "We're trying to see what is specific for Lamborghini. "
In the end, Stephan says, "We have to divide the brand into two types of car: for the super-sports cars like the Huracán and Aventador, we want to keep the internal combustion engines alive as long as we can, and on the daily driver side, with the Urus and the new fourth model, we have to do an outstanding job – as we have with the Urus, which on first sight is not a Lamborghini to those who are used to looking at the Huracán and Aventador."