Connected Car
Launch
News
Kia Carnival update with new "Limousine" variant expected to launch soon!
A new trim for the Carnival is expected to launch in September with minor changes and the new Kia logo.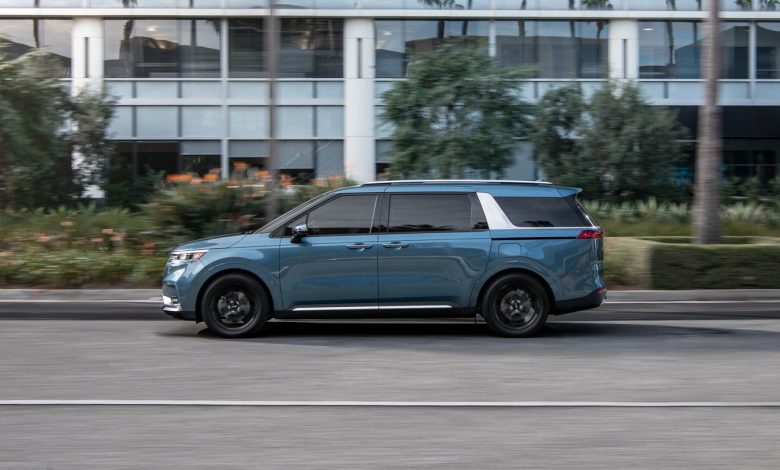 A new variant of the Kia Carnival is expected to be launched next month. The new and revised variant will slot in between the already-available variants; namely the Premium, Prestige, and Limousine variants. This new variant of the Carnival will be called the Limousine variant, with the existing Limousine variant being re-badged as "Limousine Plus".
This new variant is slated for a September'21 launch, and will bring with it new features as well. Seats made of premium leather, an 8 inch infotainment system with Kia's own UVO system, an ECM mirror, an air purifier with virus protection, and lastly a rear-seat entertainment system will all be available in this variant.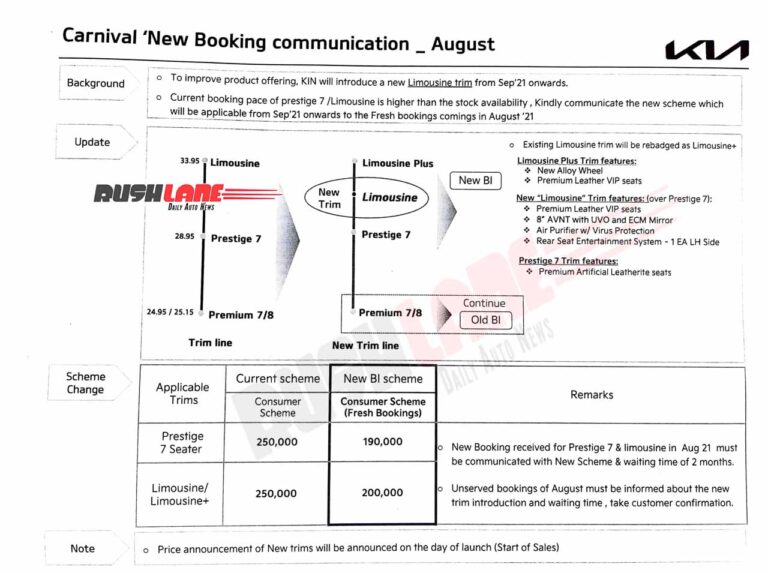 The top-spec Limousine Plus variant will also get new alloy wheels, and premium leather VIP seats. Kia has also cut down on the customer benefits, with earlier customer-available discounts of Rs 2,50,000 now being reduced to Rs 2,00,000.
The power output for all variants of the Carnival remains the same, i.e. a 2.2L diesel engine which has a power output of 200BHP, and 441NM of torque. An 8-speed automatic gearbox is also common across all variants, and the seating layout will be given as an option to the consumers, wherein they can choose between a 7,8, and 9-seater layout.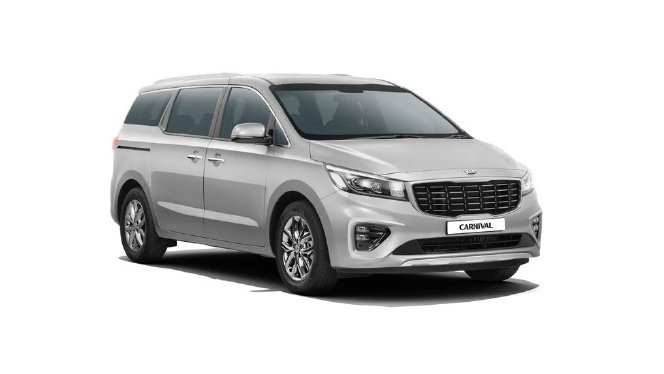 The updated prices for all the trims are yet to be revealed, but we can expect the Limousine variant to sit between Rs 28-32 lakh, given that the current top variant is available at a price of Rs 33.95 lakh. Kia India has had a good response to the presently-available variants of the Carnival, with the current wait period being just over two months.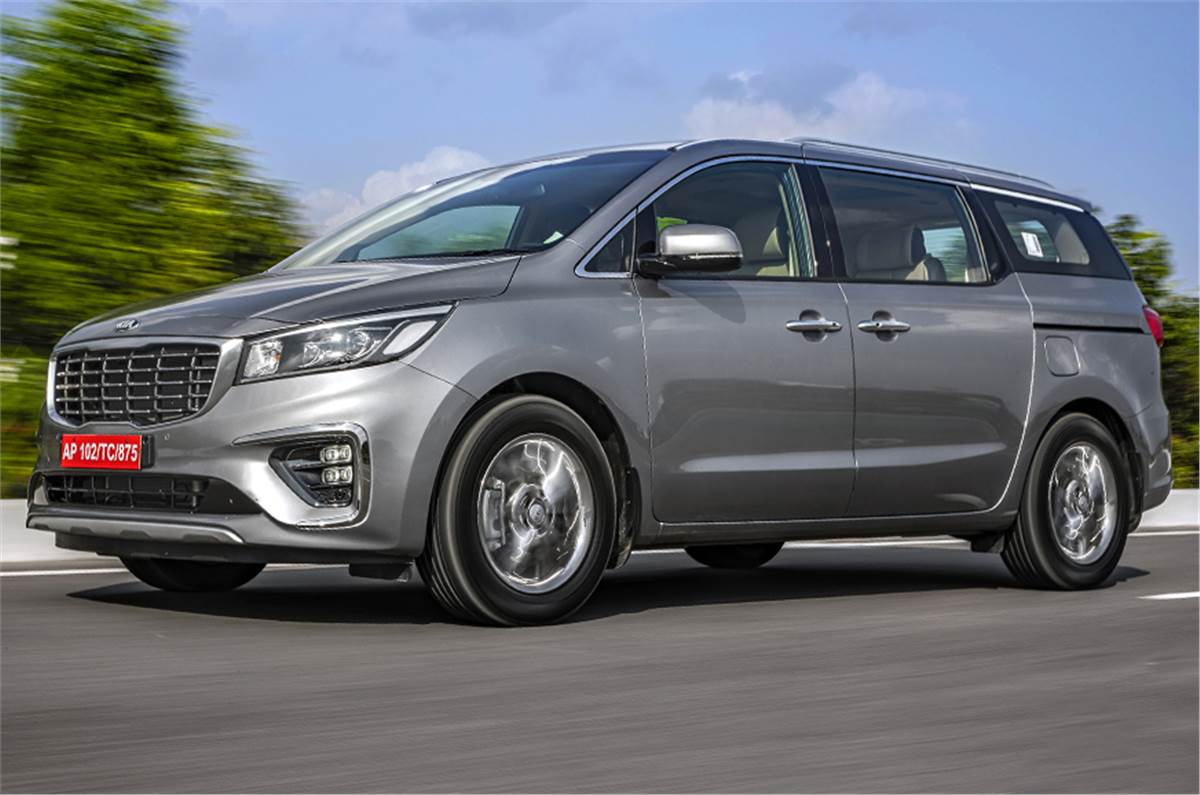 Being priced very competitively, the Carnival will push to compete with it's similarly-priced competitors like the Innova and the Fortuner. This new release, hence, will surely help boost Kia's sales in this competitive luxury MPV segment.