Auto Business
Electric
Tesla under investigation for Autopilot-driven cars colliding with emergency vehicles
An official probe has been launched into the matter.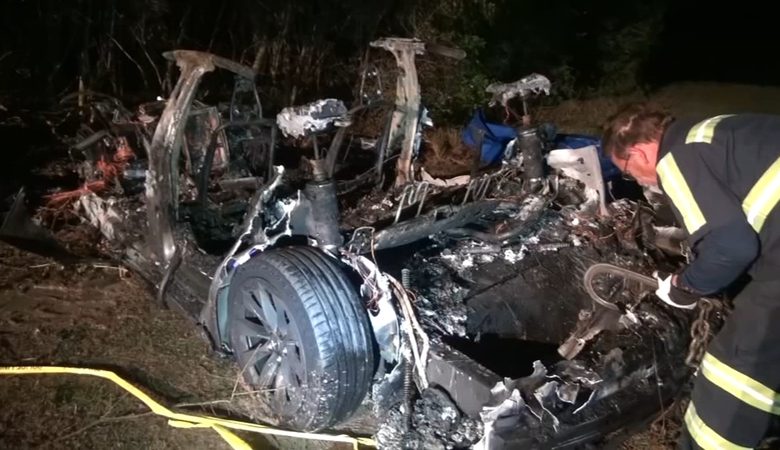 U.S auto safety regulators have officially launched a probe into Tesla's Autopilot system, after recent reports of Tesla vehicles colliding with emergency services. The National Highway Traffic Safety Administration (NHTSA) in the US claims that since 2018, there have been 11 crashes involving Tesla cars and emergency vehicles. This probe will take affect over 7,50,000 Tesla cars made since 2014 that have the Autopilot system inbuilt within them.
The NHTSA reported 17 injuries and one death from the 11 crashes, and they also said that they confirmed that all 11 crashes involved an active use of Autopilot. These involve the Tesla Model 3, Y, X and S. There is no current news of a recall of the cars, as there is a compulsory 2-stage investigation process that must be carried out into engineering analysis of the cars.
It has also been found that most of these Autopilot-related incidents occurred after sunset, in dark and dimly-lit conditions. Almost all the crash scenes had emergency vehicles, reflective cones and gear among others. The National Transportation Safety Board (NTSB) has criticized both Tesla, for the lack of safeguards, and the NHTSA for not ensuring the safety of Autopilot.
As a recall notice cannot be immediately issued without the necessary investigation, Tesla is going to be answerable for the accidents. It will most probably have to face heavy criticism if the issue is found present in their own Autopilot system, which has time and time again been praised and promoted by CEO Elon Musk. For the moment, though, it would be best not to defer blame on one or another, but to wait for the conclusive results of the probe. What is to be noticed though is that this isn't the first time Tesla's mythical auto-pilot claims have been debunked.