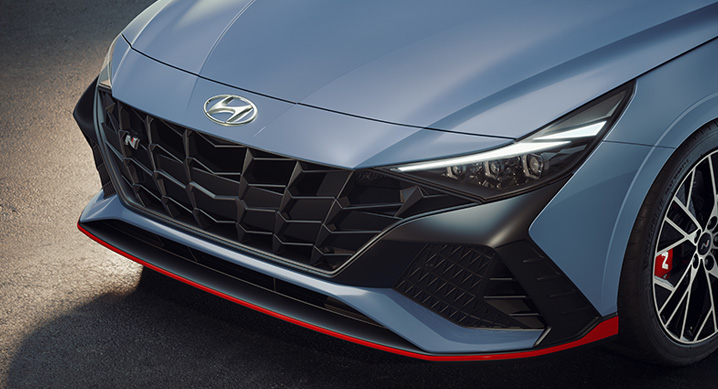 Hyundai just announced the Elantra N-Line and with it, they have what they term as their complete lineup of "everyday sports cars." The car falls under the N-Line badge, and has been given all the bells and whistles to make it one of the best sports sedans out there, with Hyundai having applied over 40 of what they term are "N" elements, to make the car as sporty as possible- and it sure looks amazing.
The engine has been massively beefed up, with a 2.0L turbo-flat power engine, producing 280hp and a maximum torque of 40 kgf/m, or 392NM. 0-100 takes just 5.3 seconds, and the car can achieve a top speed of 250km/h. The car is equipped with a wet dual-clutch transmission for smooth, yet brisk acceleration.
Handling-wise, the car is also very smooth, with high-friction brakepads, e-LSD, Variable Valve Exhaust system, and Launch Control, all which make the car fantastic to drive. Hyundai has also included an Integrated Driving Axle, inspired by technology from their WRC cars. This helps reduce 1.7KG in weight, while still ensuring that the car is robust and strong.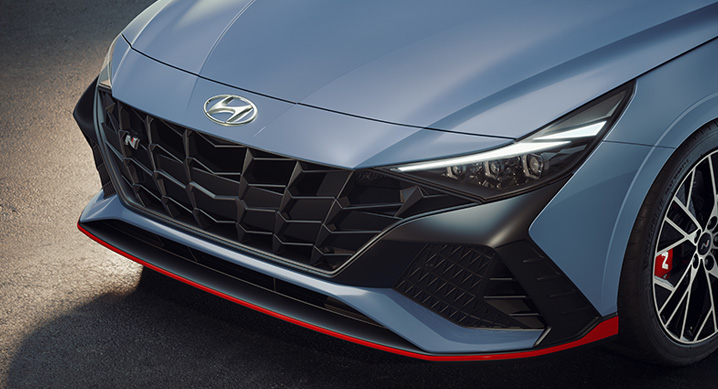 Hyundai has also integrated the intake duct and air cleaner, so as to sharpen the engine response. There is also a dual-compound insulator in the front system, which optimises the rise and handling. The car has also been fitted with a special feature, namely the N Sound Equalizer, which will allow the driver to adjust details for each range (whine, throat, bass), with consideration for personal preference. This has been done to allow the driver to have a more realistic and dynamic driving experience.
The infotainment system has also been revamped to better suit the car. Information like oil and coolant temperatures, torque and turbo pressure are displayed to help the driver to feel more engaged with the car. There is also a lap timer, which allows the driver to track their progress and performance seamlessly.
Visually as well, the car has been given features that make it distinct from the standard Elantra. There is prominent N branding in the interior of the car, with the steering wheel, seats, shifter and pedals all being unique. The front of the car also has an N-only red strip that extends to the side skirts, making the car look as racy as ever. The front fascia is also modelled after a racing driver's helmet, and makes the car look track-ready.
Pricing has not been revealed yet, and the car is unlikely to come to India anytime soon. The car however, sure does look amazing, and there is no doubt in my mind that this car has the capability to be one of, if not the best sports sedans in the market!