Connected Car
Electric
Launch
News
Tesla Model Y test vehicle spotted on Indian roads undisguised
Possible precursor to an official Indian launch announcement by Tesla?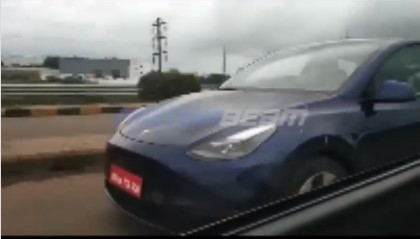 Tesla has often flirted with the idea of entering the lucrative Indian car market, and despite some initial hurdles, it seems as if the wait may finally come to an end. A test vehicle of the Tesla Model Y has been spotted on Indian roads recently, and it might just signal the start of something amazing for the Indian EV market.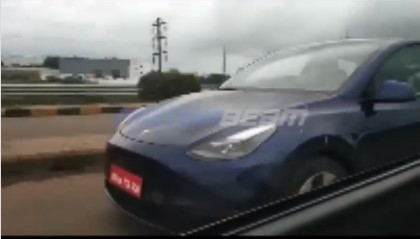 Tesla recently set up shop in India, registering officially as "Tesla India Motors", and making their presence felt in 3 metro cities- Mumbai, Delhi and Bangalore. The Model Y is Tesla's attempt at a crossover between an SUV and a normal 4-door. The car is very similar to its cousin, i.e. the model 3, with both sharing some design cues with one another. The interior is sleek and clean, with the highlight being the big 15″ centre console for seamless connectivity.
The car is powered by two electric motors, and has the capability to do 0-60mph in just 4.8 seconds. The car is sold in international markets with an option between a 5-seater version, and 7-seater version for those who are willing to give up boot space. These pictures and an Instagram reel is all that we have for now, and we can only wait for some more possible leaks and eventual official news from Tesla themselves. These are exciting times for EV enthusiasts in India!