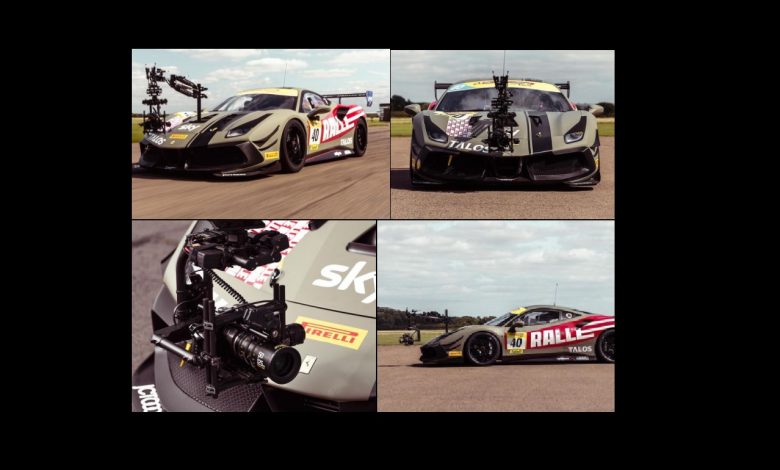 When you think of a camera or a film car, what do you think of? A big SUV? Possibly a Range Rover or a Toyota? The fastest you'd think is a hot hatch like a Golf GTi or something, right? A big and spacious car, with tons of space for the equipment and thus, not a lot of speed. What if I were to tell you that a UK company has just made a camera car which tops out at just around 200mph? You might scoff at this statement, but this is exactly what has just become a reality, courtesy of a company called Ralle. Heard of Ralle Film? Now you have.
View this post on Instagram
The company, Ralle is one full of young auto enthusiasts who wish to capture video content, and make short films about the automotive world. And their latest asset is a Ferrari 488GTB as their camera car! The automotive world is not one that moves at a slow pace though, so they teamed up with a company called Talos Vehicles, which specializes in making primarily custom trucks and military vehicles for private consumers, so this joint effort is quite a unique one.
The car has been fitted with a camera capable of capturing footage and pictures at high speed, though the exact specifications are not out in the public. The company might be small, but its work sure seems to be quite good. What videos exactly they intend to shoot with a car that can realistically go over 300kph, I couldn't say, but it's safe to assume that if they need a Ferrari to shoot it, it's definitely something amazing! The camera mounted to the front would obviously cause a bit of aerodynamic drag, but all in all it'd still be a *tad* bit faster than the average camera car SUV!
View this post on Instagram
About two years ago, a company called Incline Dynamic Outlet modified a Huracan to make it the supposed fastest camera car in the world, and now Ralle have showed up with a car that could possibly beat that time. Whose car is better and faster? Better pit them against one another in a race to find out!