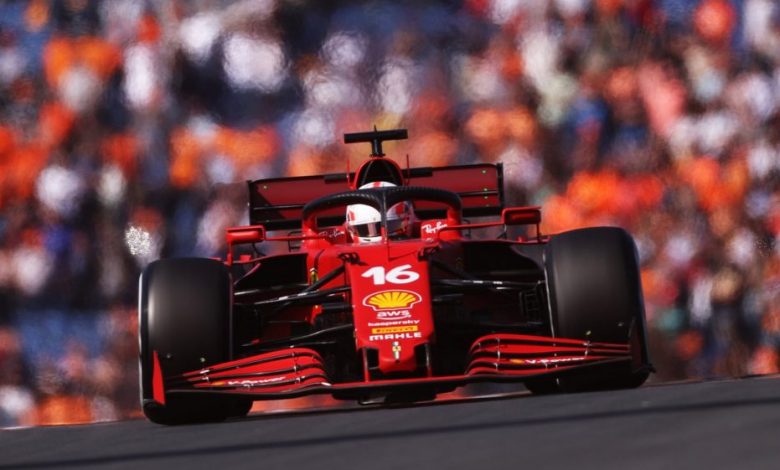 F1 is back at Zandvoort, and the Netherlands for the first time since 1985. The "Oranje" Army was in full force, supporting their man Max Verstappen. The 4.2km circuit has a lot of elevation, and even two amazingly steep bankings, with the banking at Turn 3 being a very scary 34% or 19 degrees, and the final corner being an equally scary 32% or 18 degrees. Here's some circuit info.
Circuit Info
Made up of just 14 corners, the Zandvoort circuit is a short one, and it is very fun to drive. The main points of interest are the steeply-banked Turn 3 and Turn 13-14 section, the sweeping Turn 7, and the exit out of the slow chicane at Turn 12.
Laptime will be short, with average lap times of 1:10:000-1:15:000 expected on raceday, the race will be across 72 laps, making this the race with the second-most number of laps on the calendar, only beaten by Monaco with 78 laps.
The fast and flowy nature of this circuit will make it a fun one to drive on, though it is already being given the nickname "Monaco without walls", for the fact that there is very little run-off, and the off-track surfaces are quite punishing.
Saturday qualifying will be a treat to watch, though traffic will be an issue, as there is very little space to let other cars pass, so it's likely we'll see some penalties dished out for those who end up impeding others.
FP1
FP1 was the first chance for drivers to find their feet at the circuit, with many pushing the limits. Tsunoda had a moment early on, when he spun while on his quick lap. Both Frenchmen, i.e. Gasly and Ocon also went close to the walls, with Gasly having an especially scary moment, losing his mirror in the process as well.
Zandvoort takes a bit of getting used to 😮

It's F1's first outing at the Dutch track since 1985 🗓 See how the drivers fared in FP1 👀#DutchGP 🇳🇱 #F1

— Formula 1 (@F1) September 3, 2021
The drivers kept finding the limits, and then Seb's engine decided to go to the nearby beach and relax on the sand dunes, and failed on him. Seb stayed with his car, urging the marshalls to give him the fire extinguisher, and he himself became the fireman! The red flag was shown, as the car was stopped right at pit exit, and there was some fluid on the track which needed clearing. The ensuing red flag lasted 35 minutes!
A frustrating start to the weekend for Seb as his FP1 ends prematurely 😖#DutchGP 🇳🇱 #F1 pic.twitter.com/onp0q7s9Iv

— Formula 1 (@F1) September 3, 2021
The session was restarted, with just over 5 minutes left on the clock. Traffic was an issue, with Bottas and Gasly having to race one another to Turn 1, Norris and Ocon having a scary moment, though it was still Lewis who led the way, followed closely by Max. Sainz did very well to finish P3, with the main shocker being Checo down in 16th, only just ahead of the Haas cars.
FP2
FP2 was a lot more eventful, with unexpected things happening, and a more exciting session overall. Lewis' engine stopped within 5 minutes of the session starting, and a red flag was thrown to recover the car. Lewis emerged all okay, but he obviously wasn't able to do any running.
📻 "Losing power"

A frustrating end to Lewis Hamilton's Friday afternoon as he grinds to a halt early in FP2 #DutchGP 🇳🇱 #F1 pic.twitter.com/yAGSxoG5MC

— Formula 1 (@F1) September 3, 2021
Once his car was recovered, the session went on as normal. The Aston Martin team did a fantastic job to get Seb back out on track in a very short duration of time, a great effort from them. Then, Mazespin spun just because he hadn't treated us to one of his signature spins in a while. His car was beached, and the red flag was thrown out again.
Friday afternoon's action was a roller-coaster ride 🎢

Watch all the best bits from second practice at Zandvoort 🎥#DutchGP 🇳🇱 #F1

— Formula 1 (@F1) September 3, 2021
Something to take note of was that poor Verstappen had two of his laps cut short due to red flags as he says himself in the above tweet, and he could only manage 5th in the end. My inner Ferrari fanboy was going mad when I saw Ferrari take the top two spots, with Charles leading Carlos. It's highly unlikely we'll see Ferrari trouble the top guys on Saturday or Sunday, though it was nice to see!
I just hope that we have an exciting race, and in my opinion we'll see some majestic qualifying laps tomorrow, the flowy nature of the track will make for some amazing and brilliant laps!