Formula 1
Verstappen takes the pole amidst the roar of the orange army at the 2021 Dutch GP Qualifying
A very exciting qualifying session ends with the home hero on pole, and two dramatic crashes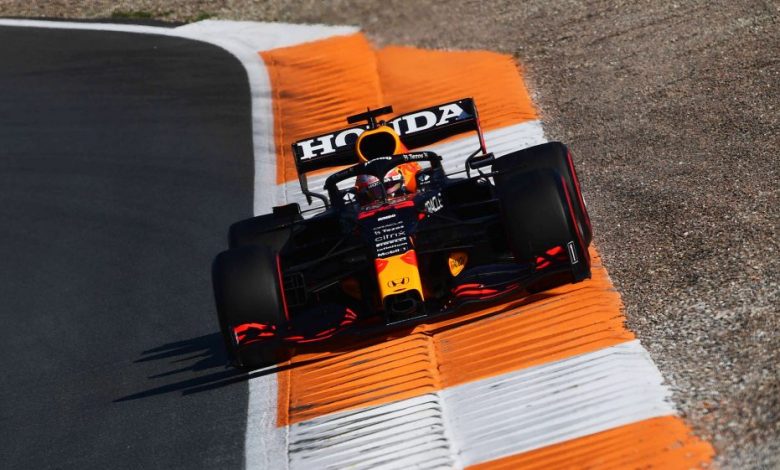 Saturday running was exciting, with both FP3 and Qualifying seeing some high drama. Drivers crashed and locked up, with many testing out the limits of the track so as to have a good drive come Sunday. Here's what happened today.
FP3
FP3 started normally, with drivers taking their final turns exploring the track and tweaking their setup, so as to have a good car come qualifying and raceday. Seb had an off-track excursion though thankfully emerged without any damage to the car. Then the session was red-flagged, as Carlos Sainz hit the wall hard, and scattered debris around Turn 3.
This nasty impact at Turn 3 brought an abrupt end to Carlos Sainz's FP3

It just goes to show how tricky Zandvoort can be! Thankfully he was okay to get out of his car right away#DutchGP 🇳🇱 #F1 pic.twitter.com/3ONNMhUzHv

— Formula 1 (@F1) September 4, 2021
A red flag was dropped, though the car was soon recovered and Carlos was all good. The session got back underway with just under 30 minutes to go. Drivers then tested the track limits and the limits of the car, with both Lando and Mick going off the track.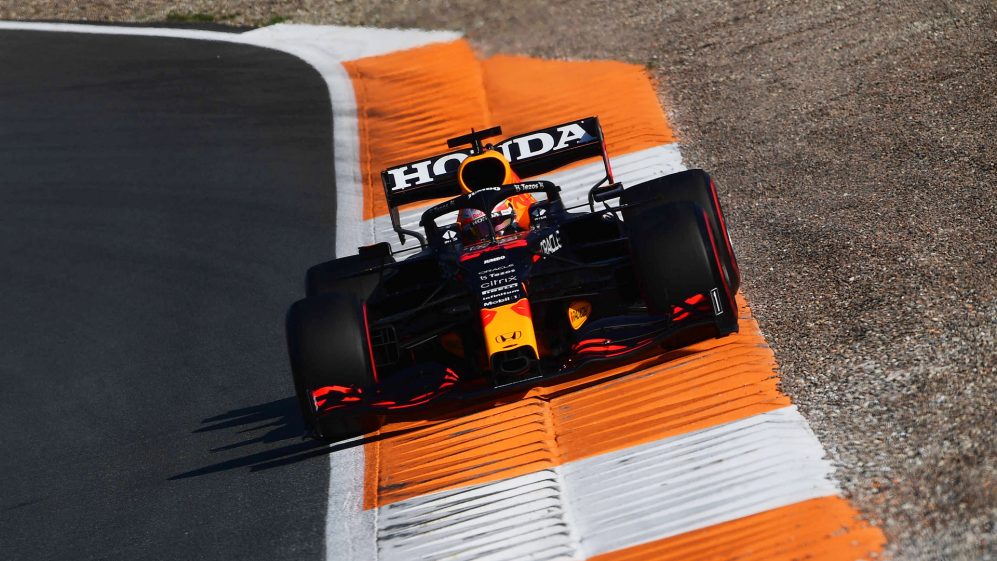 The session ended with Max topping the timesheets, well ahead of 2nd-placed Bottas. Kubica did well, pumping in consistent laps to end up 19th. Overall, Practice 3 was not that eventful, though Qualifying had a lot more to offer!
Qualifying
Carlos' car was repaired in time for qualifying, a stellar job by the Ferrari crew. Q1 got underway and everyone started setting their personal bests, though what was not expected was how fast the track kept evolving. With just under 2 minutes to go, everyone started finding their sweet spot on the track, setting off on their laps.
Many improved with drivers like Latifi and Giovinazzi setting purple sectors in their Williams and Alfa Romeos. The chequered flag then dropped and so did our jaws.
❌ ELIMINATED IN Q1 ❌

Perez 📸
Vettel
Kubica
Schumacher
Mazepin #DutchGP 🇳🇱 #F1 pic.twitter.com/6jAFmPApPx

— Formula 1 (@F1) September 4, 2021
Perez was out of qualifying, finishing 16th due to missing the flag by about a second, while Vettel finished 17th, having been impeded by Mr Vodka on his final Q1 run, the Russian likely to get a grid drop for his antics. It will have little effect on his starting position of 20th and last though. Kubica did well to salvage an 18th place, considering he was expecting to kick up his feet and relax this weekend instead of drive!
Q2 got underway, with everyone setting off on their fast laps. Max led from Charles, and the session continued on, with others trying to improve. In a bid to go fast, Russell overcooked it at the second-to-last corner, crashing though thankfully both he and the car emerged okay. He managed to drive back to the box, and a red flag was thrown to clear the loose gravel scattered on the track. There were just under 4 minutes left, and it was decided that the session would be restarted once the gravel was cleared.
After the red flag ended, many set out on their laps. With traffic being an issue, Latifi was on his hotlap while Lewis let him past. Lewis, hence got a front-row seat at seeing Latifi crash hard into the barriers when he let the Canadian go past him, and the session was stopped then and there. Tsunoda, Latifi, Norris, Stroll and Russell were eliminated in Q2.
The margins are fine at Zandvoort, as both George Russell and Nicholas Latifi found out in qualifying 💥💥😯#DutchGP 🇳🇱 #F1 pic.twitter.com/R9gjEpdPbn

— Formula 1 (@F1) September 4, 2021
Q3 went off without a hitch, with the barriers being repaired, and all the cars getting on their way. It was quite a straightforward session, with Max on top all throughout with a monster lap time of 1:08:885, an overall track record. The only person who came close to challening Max was Lewis, who could still only manage a 1:08:923, fractionally behind Max.
The real superstars of qualifying for me were Gasly, Leclerc and Giovinazzi, who achieved P4, P5 and P7 respectively. Huge respect to Sainz as well, who qualified P6, only 0.010 behind Leclerc, an ultra-competitive lap by the Spaniard! Extra credit to Giovinazzi though, his seat seems to be at risk, but the Italian seems to be finally putting in the performances he should, matching his best-ever qualifying result with 7th!
All that remains will be Sunday's race, and how it pans out. Can Max hold on for a home victory, and with it back-to -back wins? Can Lewis and Mercedes harass Max? How will Sergio and Seb's recovery drives go? Will Mazepin spin? The race will surely be a banger, and I'm expecting high drama on Lap 1, and possibly even a Safety Car and a red flag! Let's all just keep our fingers crossed that we have an exciting race tomorrow!