Formula 1
2021 Dutch GP: Super Max and the Orange army take over Zandvoort!
An uneventful race ended with a clear victory for Max, though it seemed a little shaky at some stages.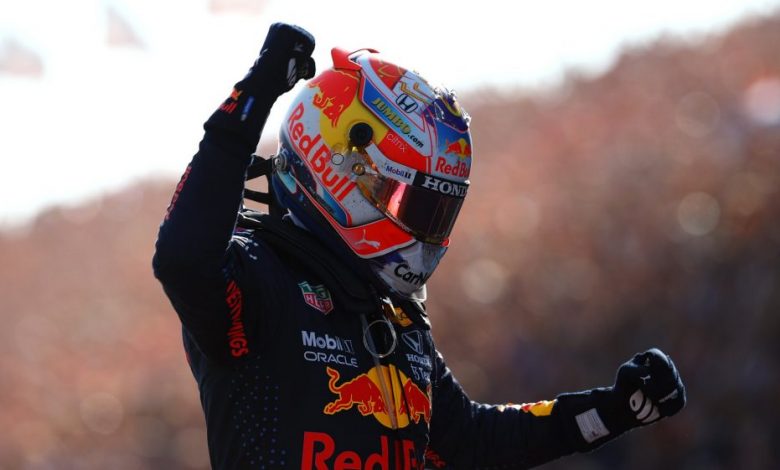 The race may not have had the high drama we were after, but it sure had an amazing result! Verstappen sent Holland into raptures, winning the race after Mercedes' opportunistic tyre gambles failed to pay off. Hamilton finished 2nd with the fastest lap, though he'd certainly have liked to take top honors instead of just 2nd. Bottas was a distant third, the only driver other than the top 2 to not be lapped, finishing over 56 seconds behind Max all thanks to a 3-stop strategy to help Lewis retain 2nd.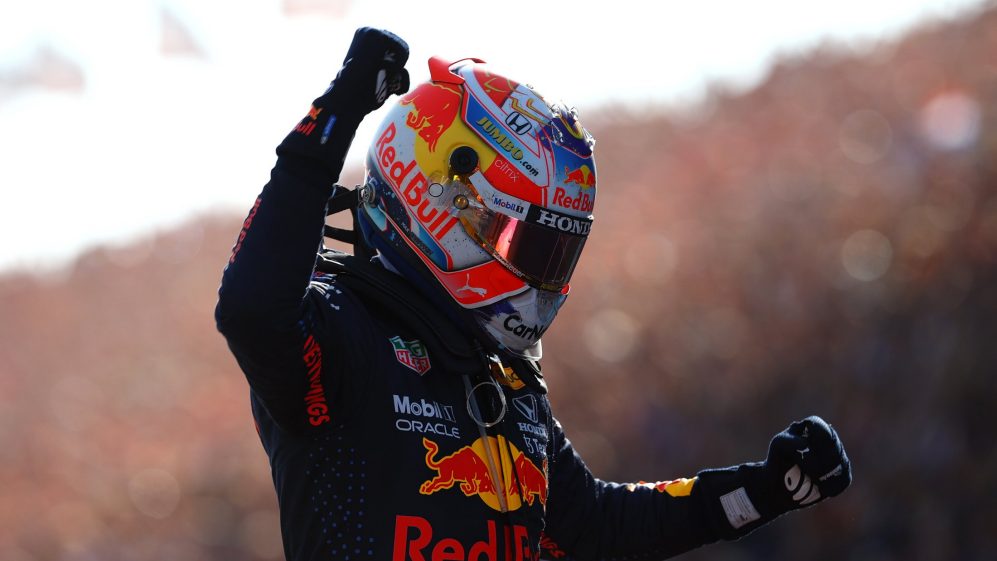 The rest of the field had a very quiet day, with no notable incidents happening. "Checo" Perez drove a fantastic recovery drive, going from pitlane to P8- a fantastic result, which also earned him Driver of The Day in the process, as the fans loved his many overtakes around the outside at Turn 1! Norris also had a decent recovery, from P13 to P10. Leclerc and Gasly drove quiet races to finish P4 and P5, very strong performances from them.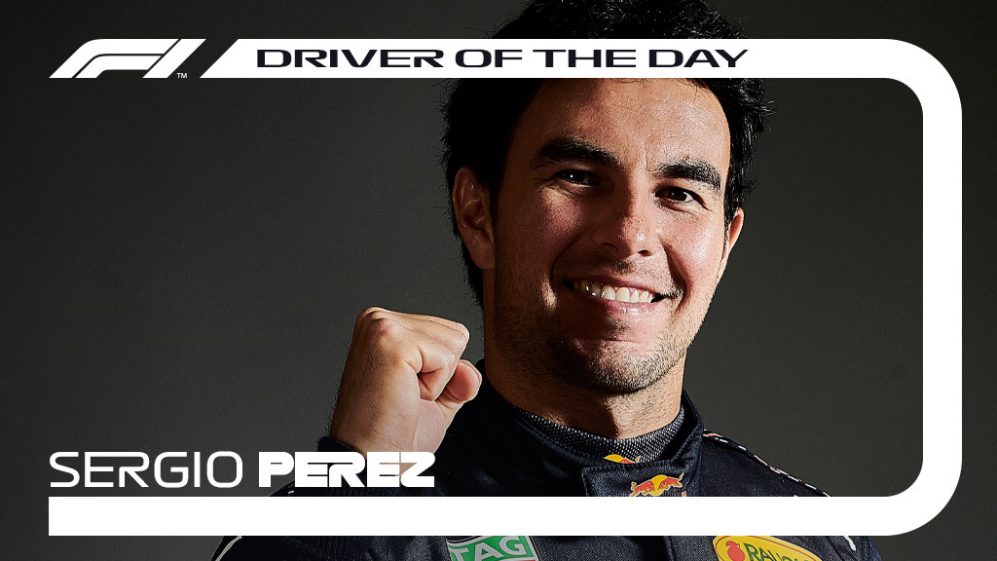 Some also made mistakes, like Seb spinning at Turn 3, Russell speeding in the pitlane and getting a 5-second penalty in the process, and a terrible strategy by Alfa which saw Antonio drop 7 places, from P7 to P14 at the flag. The only two classified retirees were Mazepin and Tsunoda, both of whom had very uneventful races. Let's now look at each of the teams in a bit of detail!
Red Bull
The Bulls had the fastest car today, and it showed. Max had a gap of over a second to Lewis on Lap 1 itself! Max kept building up the gap at a stonking rate, while Checo pushed on his hard tyres, trying to recover from his pitlane start. A massive lockup into Turn 1 while trying to overtake Mazepin failed badly, and the Mexican had to switch to an alternate strategy instead.
Max was kept informed and on his toes by the team, Red Bull quickly reacting to every strategic move Mercedes made in the perfect manner. Lewis pitted for the mediums? Max pits one lap later for the mediums as well. Merc takes a gamble and puts Lewis on his second medium set early? Max pits and emerges still ahead, and on harder but fresher tyres, and manages to not be held up massively by Valtteri, who's waiting to block Max.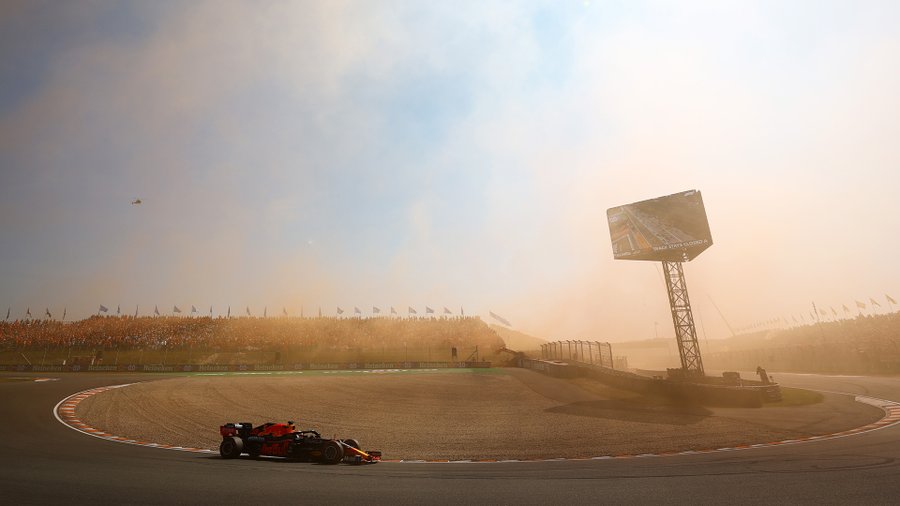 All in all a solid race by the Bulls. Checo could've had a much better race had he not had his disastrous qualifying yesterday, but all in all a fantastic race by the entire team!
Ferrari
For once, Ferrari had a great strategy! The team decided to run both Charles and Carlos long on their soft tyres, hoping to secure a P5 and P6 finish. They were pipped at the end though, when Alonso overtook Sainz with a masterful lunge at Turn 1, though Carlos still managed to bring the car home in P7, ahead of Perez.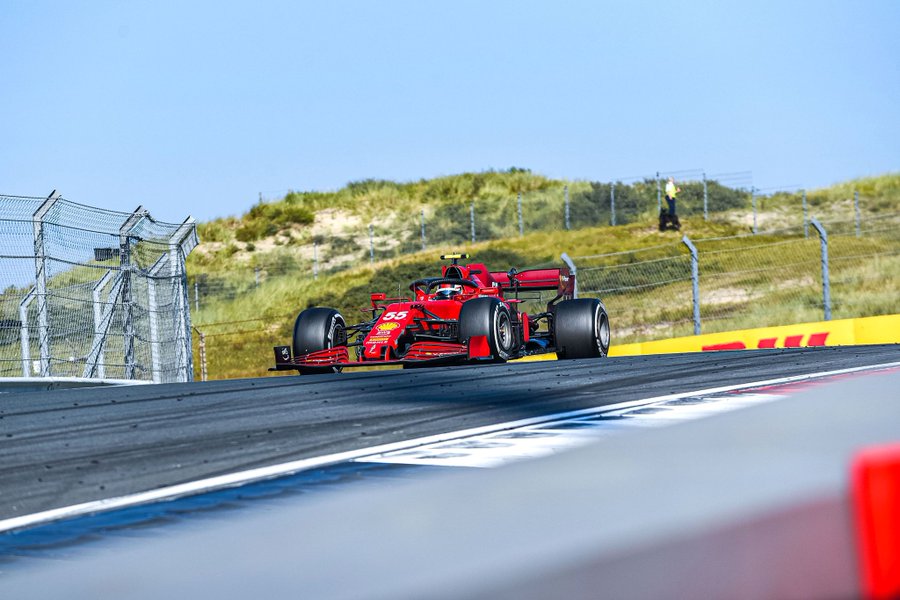 Both cars got quite close to one another on Lap 1, though after the initial stages it was clear that Charles was likely going to hold P5. He got a bit closer to Gasly late on during the race, though he eventually did finish in 5th. Ferrari got a great points haul from this race, 11.5 points ahead of McLaren thanks to their papaya rivals only managing to take 1 point from the race!
AlphaTauri
AlphaTauri had a quiet race, with Gasly finishing a majestic P4 after having a quiet race, and Tsunoda retiring after a suspected PU issue. The only trouble for the team was how their pace and strategy would pay out relavtive to Ferrari, though in the end it was all okay for the team. Pierre drove a great race, and AlphaTauri can be proud of this result!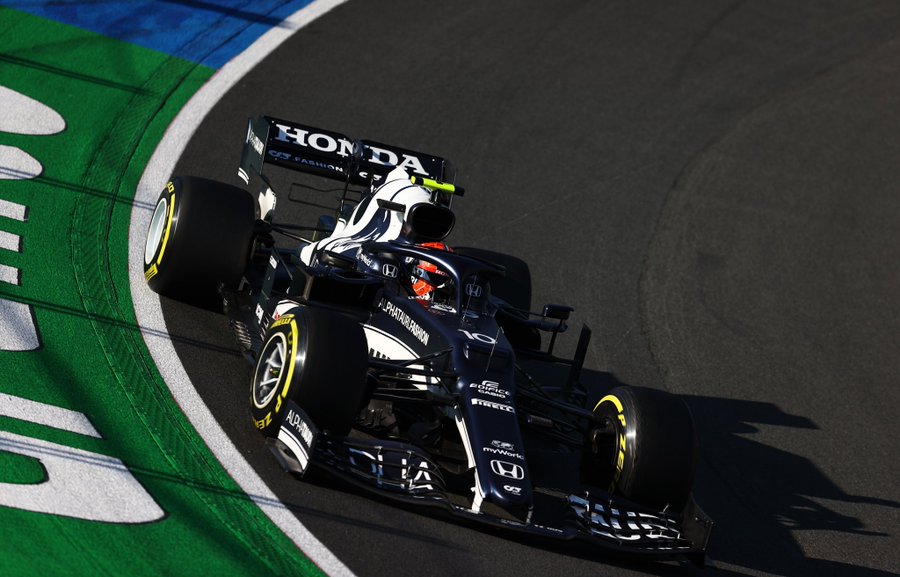 Of course Tsunoda scoring points would've been icing on the cake, though the next race at Monza is their home race, and they have *a few* good memories from last year's race!
Williams
Williams might just have run out of their luck quota for the year, as both Nicholas and George had sad races, finishing 16th and 17th, results similar to what they achieved before Hungary. The car just wasn't pacey enough, and the drivers couldn't really do much at all.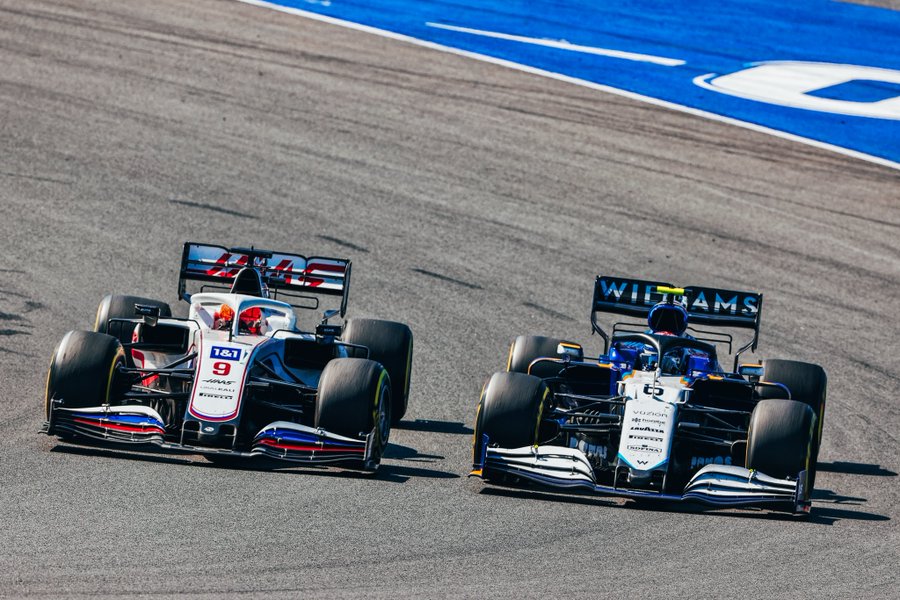 The only thing of note was the above-shown move by Latifi around the outside of Mazepin at Turn 1, a great move by the Canadian! George picked up a 5-second penalty, and was eventually called in to the box in the final few laps, and retire the car. Overall, not a great day in the office for the team from Oxfordshire.
Haas
The American F1 team were so far off the pace they might as well have been racing on a different circuit altogether! Haas had a disastrous race, with Mazepin retiring and Mick finishing well behind everyone, in 18th place. Mick was also lapped thrice, the most of any driver today.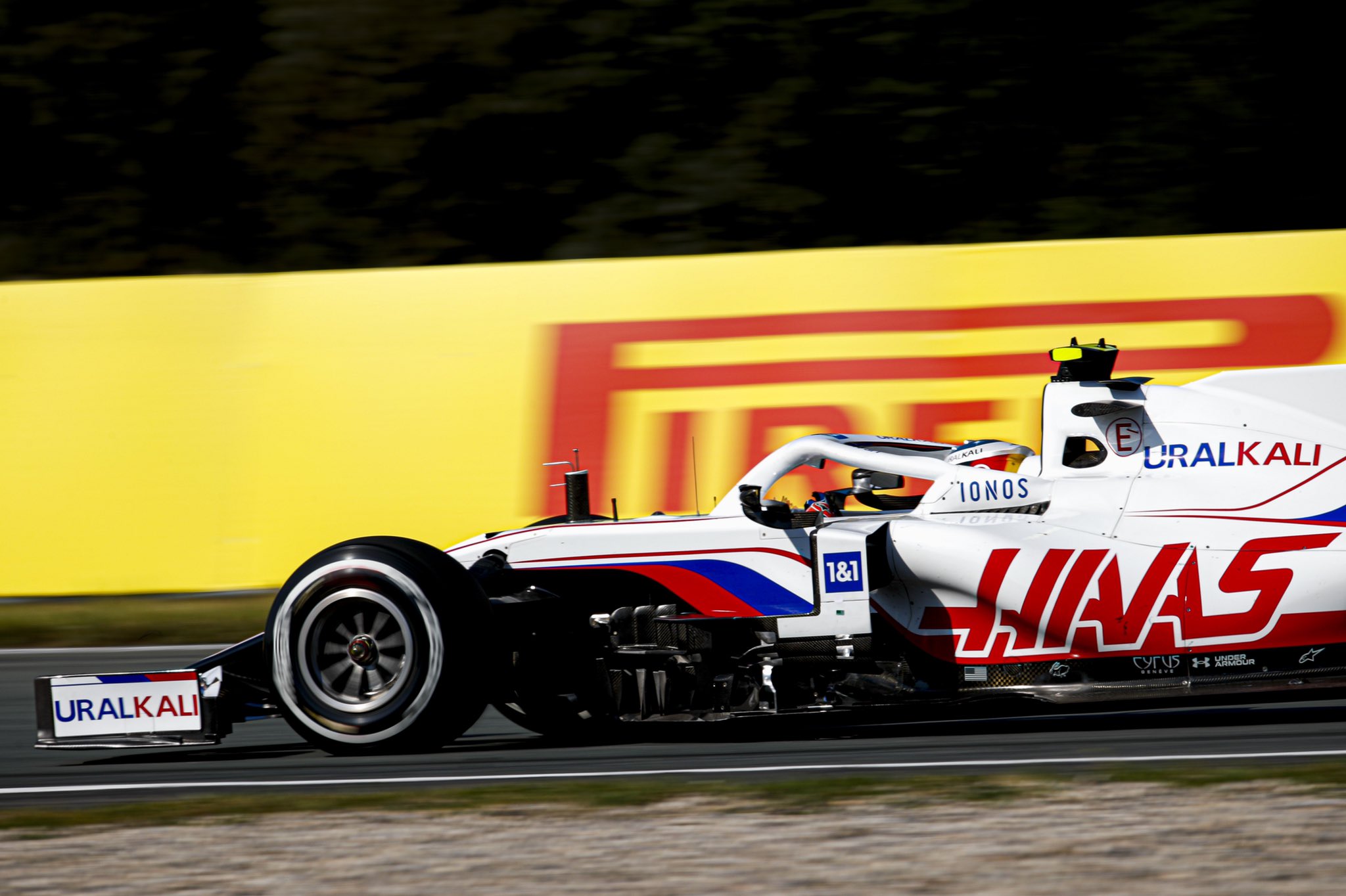 Before Tsunoda's retirement, Mick was running 19th, though he was an entire lap behind the car in 18th. This shocking lack of pace is very, very worrying. Haas need to pick up their pace and have a better car next year, because this just ain't it, chief!
Mercedes
It was far from being the day they were hoping it to be. Mercedes made 2 tyre gambles but RBR were quick to respond to it and it paid off well for RedBull. Lewis had an equally good start to Max but the pace difference in cars was enough to get Max to a 1 second lead on Lap-1 itself. Something we're used to seeing in the Silver Arrows. I think this is the first time I'll be saying in the turbo-hybrid era that Mercedes had a performance drought due to their cars.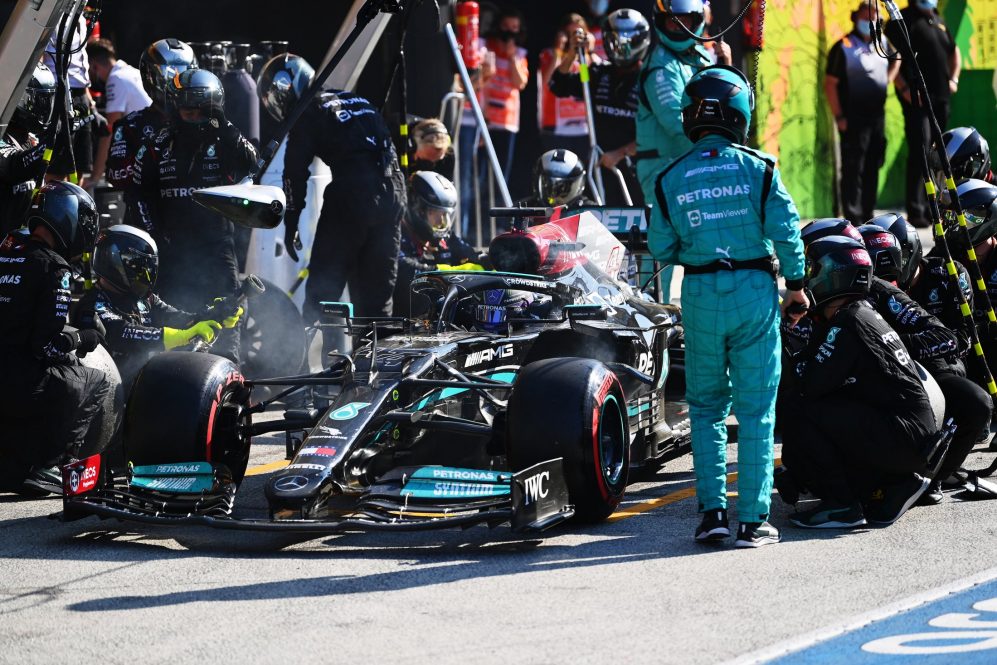 Although, that is not to take away from a phenomenal drive by both Merc drivers. Remember when Mercedes had a massive car advantage and Lewis was able to pull 20 seconds off the P2 driver (usually Max). Well, fortunately Lewis didn't allow that for most of the race. In fact, when Valtterri was P1 due to not going in for a pit stop and Max was caught behind him, Lewis almost got Max because the gap suddenly reduced from 4 second to 0.7 seconds. But, Max shone and Mercedes' efforts were in vain. At the end, the gap between Lewis and Max is due to a third stop Lewis made for stealing the fastest lap point.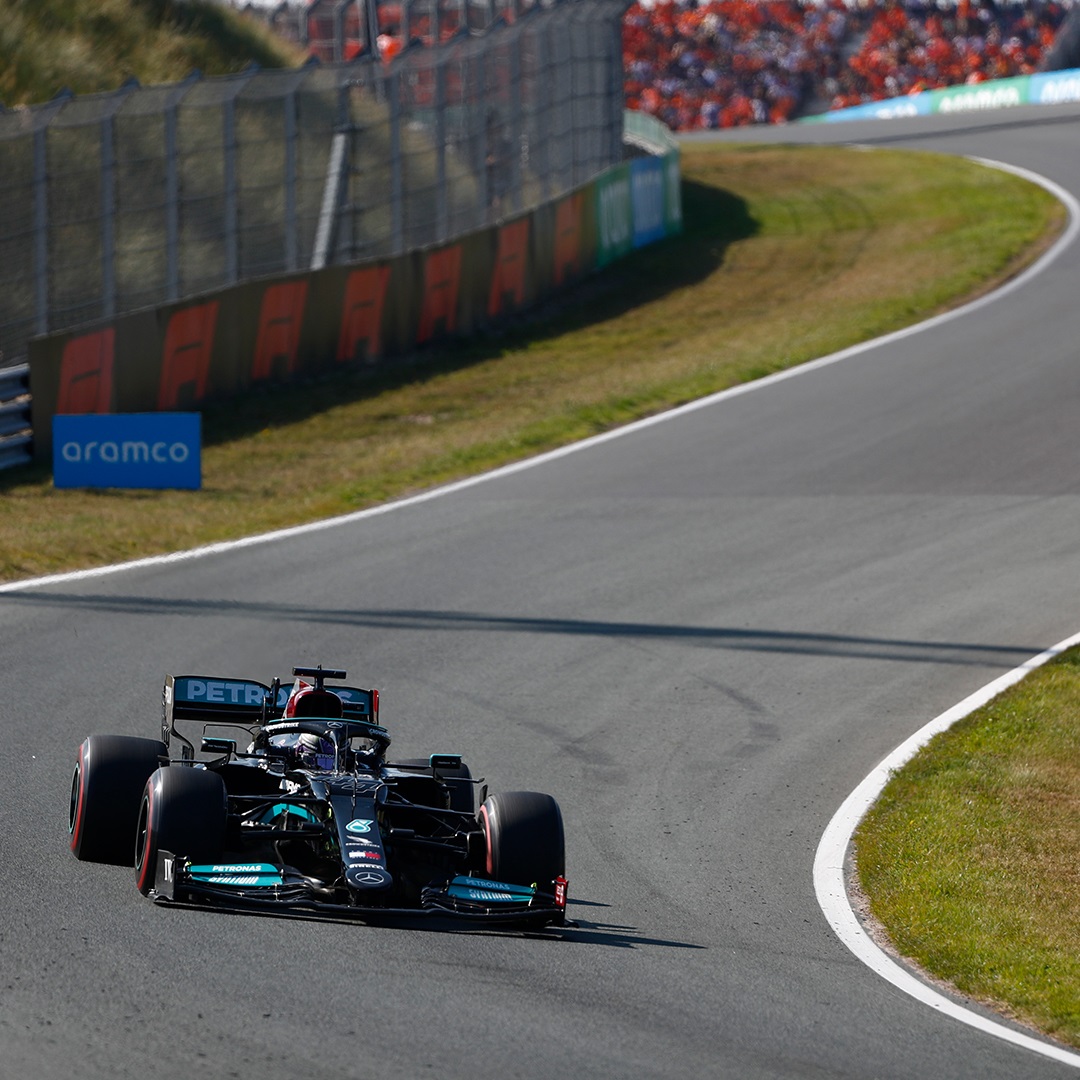 Moreover, the second time when Lewis was called in for another set of mediums, he got out right in the middle of traffic where Ricciardo and company were fighting for places which made it even worse for him. His frustration was clear in his radio messages which were quite a few in this race. Valtteri drove a fantastic race as well being the only driver other than the leaders to not be lapped. THAT was the pace difference between the top 2 and the rest of the crew.
The only controversial and kind of exciting event we saw was Valtteri going at it for the fastest lap because well, he was fed up of being Lewis' sideman. He was asked to specifically avoid that and he did only in the last sector which still got him the fastest lap and a new lap record. But, Lewis soon changed that by coming in and getting a set of softs for the fastest lap point.
Alpine
If there was a driver who deserved 2nd place at the driver of the day charts, it was Alonso. Being the cheeky old fella that he is, Alonso drove a smooth race but man did he give a hell of a time to the others. His fight with Ricciardo was a spectacle to watch and the best part was when he was told by his team that Ocon can go faster, Alonso simply replied that he's conserving tyres and then went on to have a 6 second lead on Ocon just to show what's what.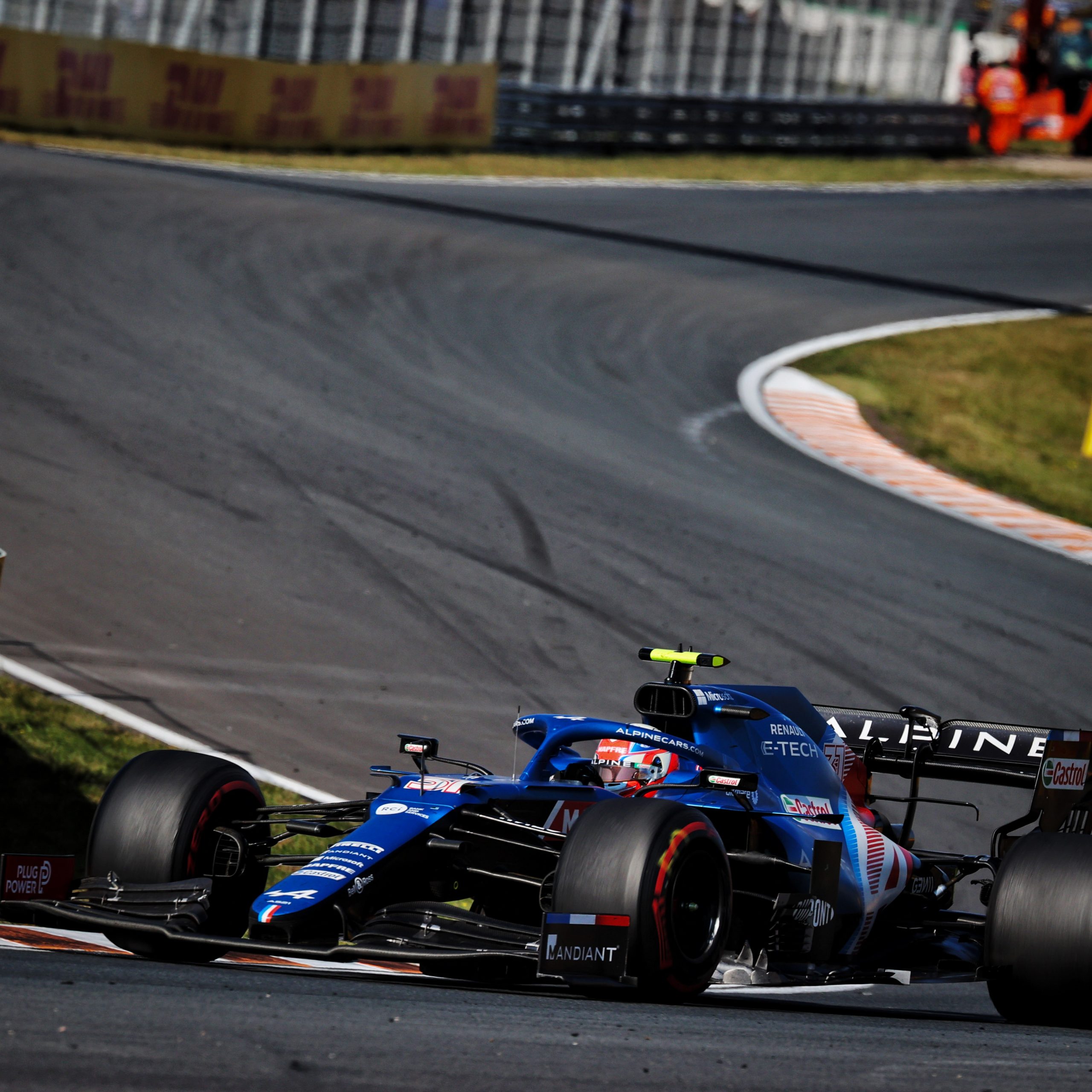 Finishing right behind the superfast Ferrari of Leclerc and ahead of another Ferrari of Sainz, Alonso's P6 was a display of his sheer talent. 3 places behind in P9 was his young teammate and race winner of the previous race we witnessed Esteban Ocon. Overall, it wasn't a bad day for Alpine after all the fights Alonso had with others.
Mclaren
The Mercedes powered orange team had the entire arena sprawling in their colors and even if it wasn't for them, it sure must have felt special. But, there is no denying that another Mercedes powered car had a terrible race other than Aston Martin, Williams and Mercedes themselves. While Ricciardo was better in qualifying, it was Norris' first ever qualifying this season where he was out before Q3. He still managed to cover that up and finish ahead of his teammate.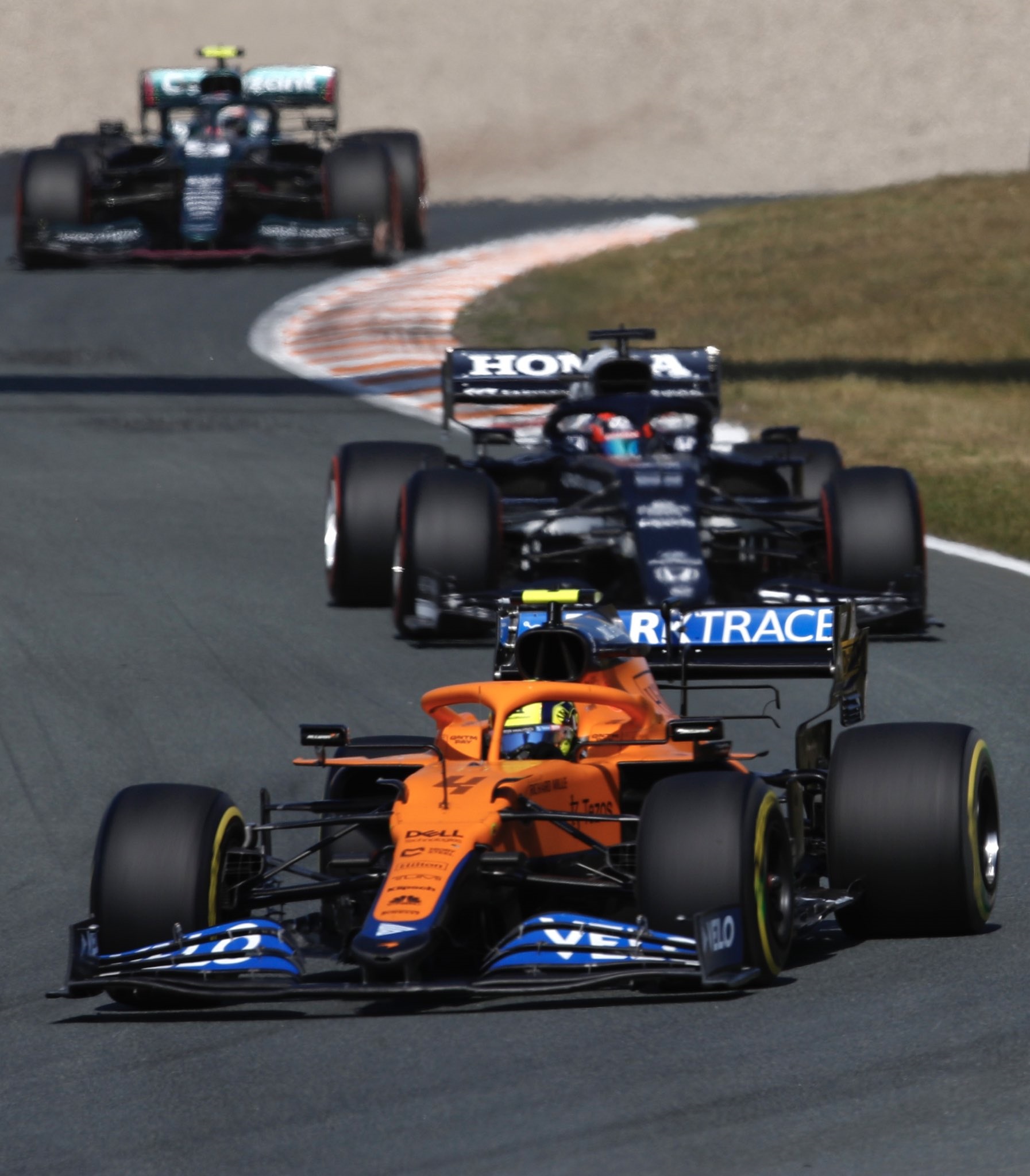 This season has been far from Ricciardo's best. His departure from RedBull was seen as a desperate move and that move from Renault (now Alpine) to Mclaren seems to be biting him now. Moving out from a team showing immense pace improvements and where you've already settled to a team that has a very different car and approach didn't really fare well for him.
Aston-Martin
To sum their race up, I'd say a P12 for Stroll and a P13 for Vettel along with Vettel's spin, a terrible qualifying and not so good compatibility with the tyres means this was a weekend to forget for Aston as well. Terrible terrible times for all Mercedes powered cars on the grid.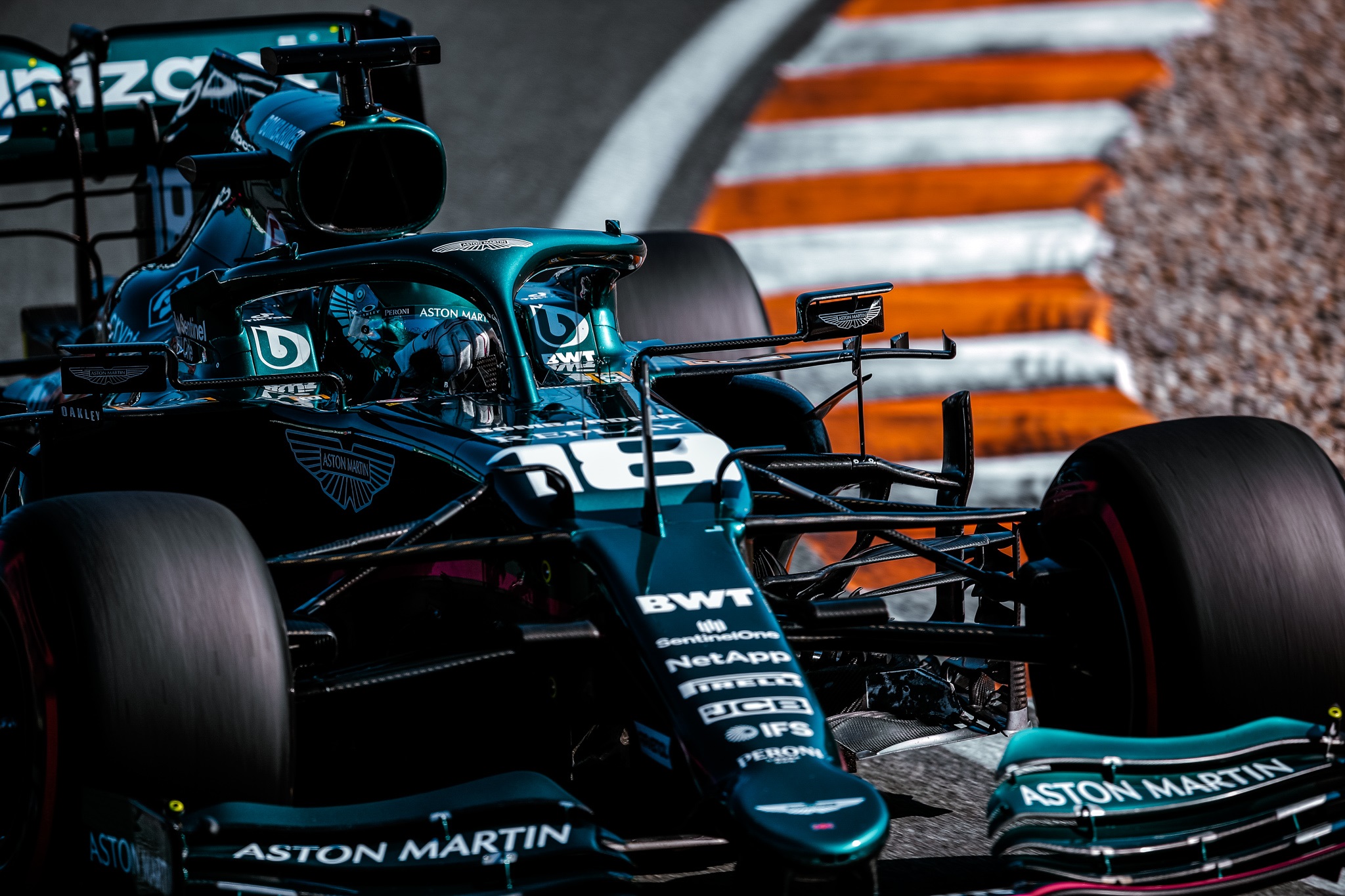 Alfa Romeo
After all the sad news, here's something good. Antonio's driving skills have started catching notice of many and the way he drove here in Holland was absolutely special. Although he didn't finish high up on the grid but his qualifying had shown us that he deserves a chance in a better car. Maybe next year, when Alfa could be powered by a Bottas and the regulation changes occur, we could see him and the team do better. Fingers crossed!