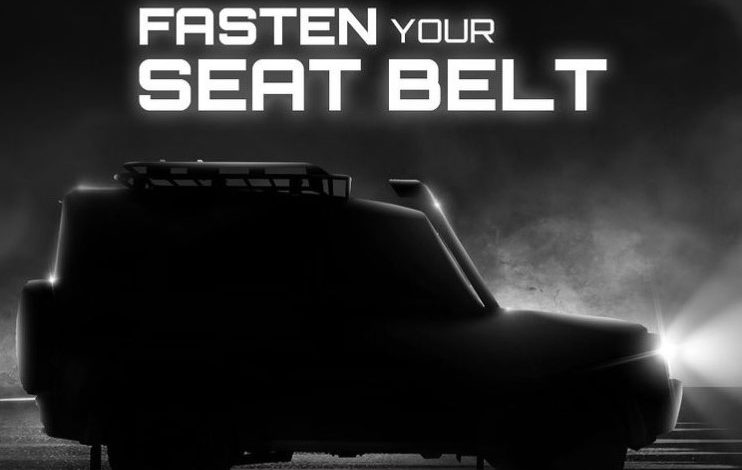 Force Motors is constantly giving us teasers about their new and upcoming Gurkha BS6, and over the past few days the company has been teasing the upcoming launch of the car via their social media. The car has been modified to suit the BS6 regulations, though the engine has remained the same. The car will still be powered by a 90HP engine, producing 260NM torque. The car will also have a 4WD system on offer, and it is expected that the car will come with a manual gearbox as standard.
The "Desi G-Class" vibes will still be evident, with the front of the car taking heavy design cues from the Mercedes G-Class. Chassis revisions have also been made so as to make the car BS6-compliant, and an emphasized outlook on safety. With the same level of emphasis on off-road as before, we can expect the 210mm ground clearance, water wading capabilities and the car's hill-climb prowess to remain untouched.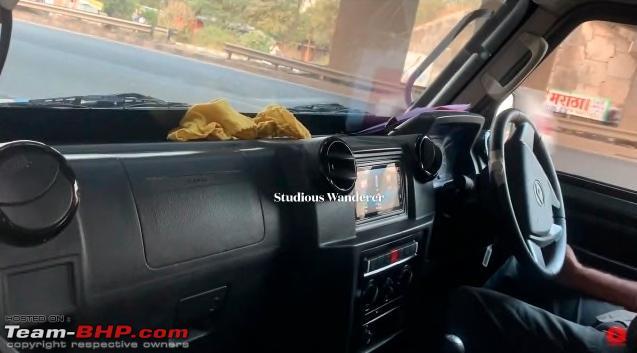 As can be seen from the above spy shot, the BS6 Gurkha will get some visual updates to the interior, but nothing too significant. Expected to be a competitor for the Thar and the possibly-coming-to-India Suzuki Jimny. All we can do now is wait for more official news, and we'll be keeping our eyes glued to their Instagram for more teasers!
View this post on Instagram
View this post on Instagram
View this post on Instagram