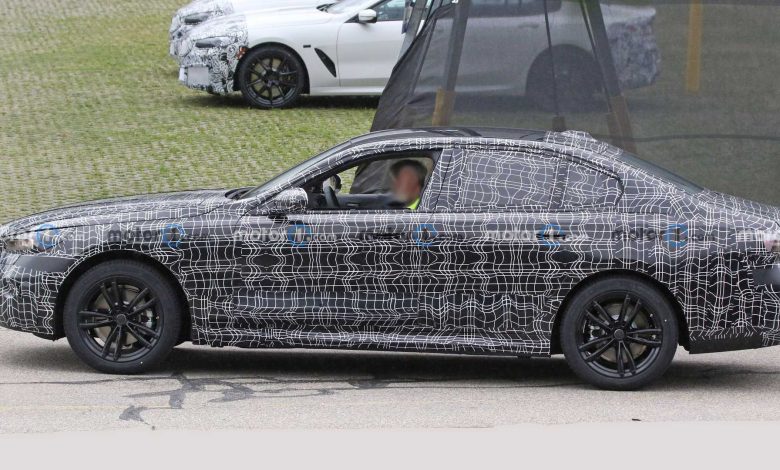 The upcoming BMW 5-series has been spotted driving around near Munich, Germany. The car was heavily camouflaged, so not a lot could be made out about the interior of the car. Sources have, however reported that 2 cars were spotted, one plug-in hybrid and one conventional combustion-engined car.
It's likely the car will come equipped with BMW's iDrive system, with large screens on the dashboard, though the spy shots couldn't reveal enough to us.
It's also likely the car will come having an emphasised focus on the electric powertrain, along with the standard petrol powertrain. Hopefully, more details will follow soon in the next few days, such as official specs and a full-fledged interior reveal!
Image and information source: https://www.motor1.com/news/531491/new-bmw-5series-spied-rendered/