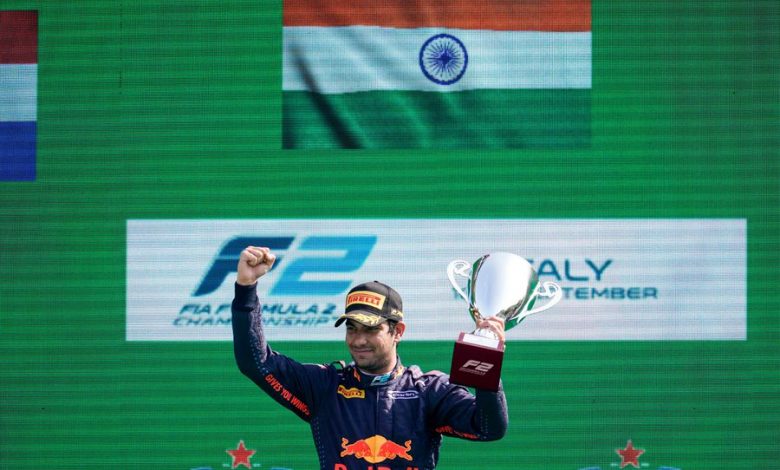 A beautiful drive, a commanding win, and for the first time since 6th December 2020, we heard the Indian anthem play on the top step of an F2 race, and it was yet again the quick Jehan Daruvala who won the sprint race at Monza, in an emotional and amazing day for all of India!
Yesss!! P1 🏆 Got the lead at the start and then it was just about managing the tyres and the pace… looking to repeat the same tomorrow ✅ Hearing the national anthem on the top step of the Monza podium feels really special 😀 … Big thanks to @CarlinRacing for the mega car 💪🏽 pic.twitter.com/9NCXiy1r4a

— Jehan Daruvala (@DaruvalaJehan) September 11, 2021
The win was the highlight of this week for him, though he also did well in the other two races to finish 9th and 5th in the first sprint race and the feature race respectively. He won with a commanding drive, finishing over 6 seconds ahead of the next car of Bent Viscaal in the Trident.
His initial launch in the race may not have been the best, though he avoided getting bogged down, and passed Beckmann into Turn 1, and then managed to drive in a commanding manner, and took the win! Here's the race highlights, they're a must-watch!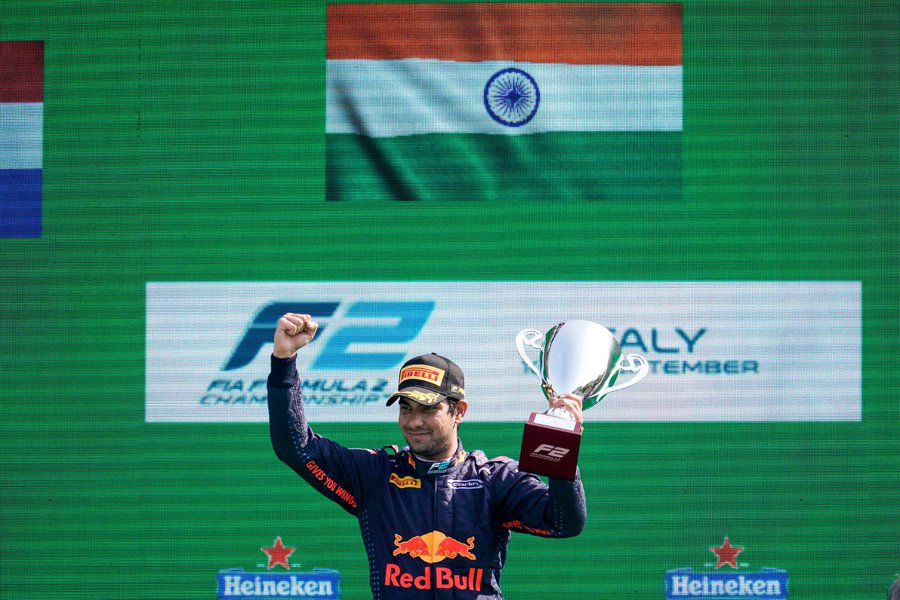 Carlin and Daruvala seem to have clicked, but just like last year it seems to have happened in the second half of the season. Nonetheless, this is his second F2 win, and his first of the season. Jehan's performances are absolutely mesmerising when he's one with the car, and let's just hope that this run of form continues into future races!
In the standings, he might be sitting on 81 points in 7th place while the leader is on 149 points, though he still is the second-highest placed Red Bull junior in the championship, just 9 points behind Juri Vips. And hey, this is motorsport after all, anything can happen, so let's all keep our fingers crossed, and nimbu mirch ready, and support Jehan on his F2 ventures wholeheartedly!