Formula 1
The Shoey's back! Incredible McLaren 1-2 in Monza with both championship contenders out
An incredibly amazing result at Monza for the second year running. Unbelievable scenes!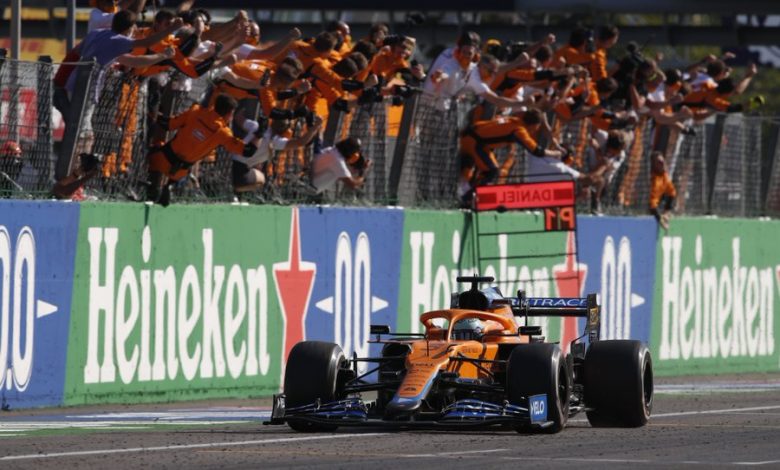 Firstly, WOW.
The race at Monza is always a special one for me, not just because I'm a Ferrari fan, but also because the track has the capability to give us great and fantastic results, like today. The amazing Aussie that is Daniel Ricciardo has just WON at Monza, leading home McLaren teammate Lando Norris for Mclaren's first win since Brazil 2012, and Mclaren's first 1-2 finish since Canada 2010. *shrieking with happiness!*
It's so much fun when @danielricciardo's up there! 😍#ItalianGP 🇮🇹 #F1 pic.twitter.com/jqS8EOP0Ou

— Formula 1 (@F1) September 12, 2021
Of course, the race result was marred by the massively shocking crash between Max and Lewis, with both cars out on the spot. Unbelievable yet relieving was seeing Lewis escape unhurt because that disturbing angle of Max's car's rear right going over Lewis' helmet was… terrifying. Seems like this will certainly affect the championship battle, and the risks both take going into future races! I'm just in shock, and pure awe. Let's not waste any more time, and get straight into the race rundown for each team!
Ferrari
The Prancing Horse had a far better outcome at Monza today than they had 12 months ago, that's for sure! Charles P4 and Carlos P6 was amazing, though like me, every Ferrari fan is upset that we *just* couldn't get a podium at Monza. That should not take away the fact that 20 points taken away from Monza, a track where they were expected to struggle is worthy of a "grazie"!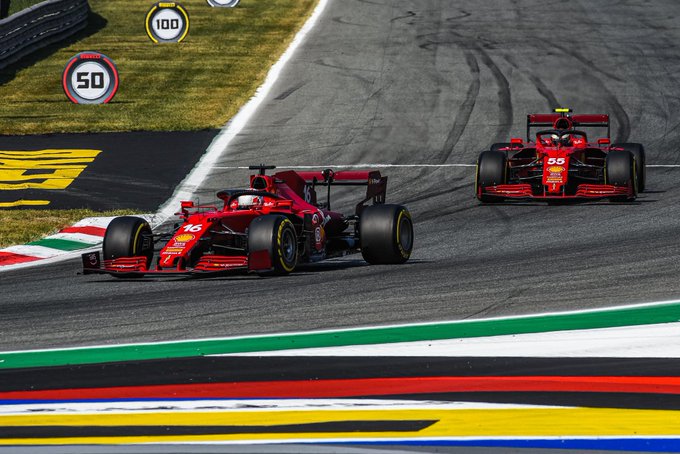 The team got lucky with the Safety car caused by Max and Lewis' crash, by smartly stopping both cars, and gaining a few positions. They lacked the pace though, however were quick enough to ensure a decent points haul. A much better weekend for the Scuderia and the Tifosi!
Red Bull
Yeah, it wasn't a great race for the Bulls.
Max didn't get a great start as he got stuck behind a fast-starting Daniel. He was almost overtaken into Turn 4 by a fast Lewis, though managed to stay ahead of both Lando and Lewis. His pitstop was ridiculously bad and he emerged behind Lando. After Lewis also had a slow stop, both emerged side by side into Turn 1, and the inevitable happened- again.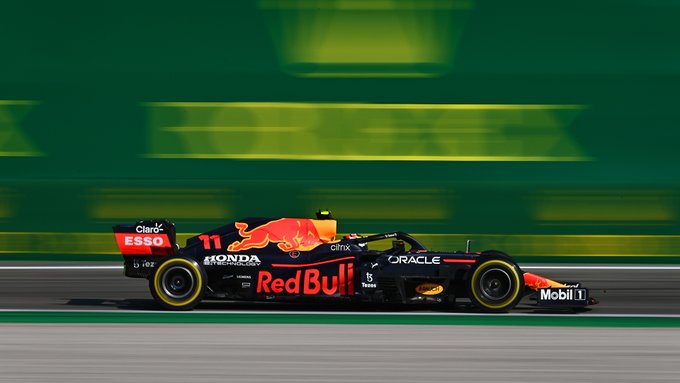 Sergio was still in the race, though he was given a 5-second penalty for passing Leclerc off-track. He wasn't able to catch up to the McLarens, though managed to hold off Valtteri who in turn wasn't able to catch up to and pass the McLarens, and possibly win the race and gain some more points for the Constructors. Sergio eventually finished P5 after his penalty, though RB really need to work on their consistency, which has been falling off at random times this year!
Williams
All the McLaren talk has overshadowed the fact that George has managed to score points for Williams, yet again! A brilliant P9, and 2 more points for the Williams team is just unbelievable. We mustn't forget Latifi either, the Canadian finishing just 3 seconds behind the final points-paying position of P10!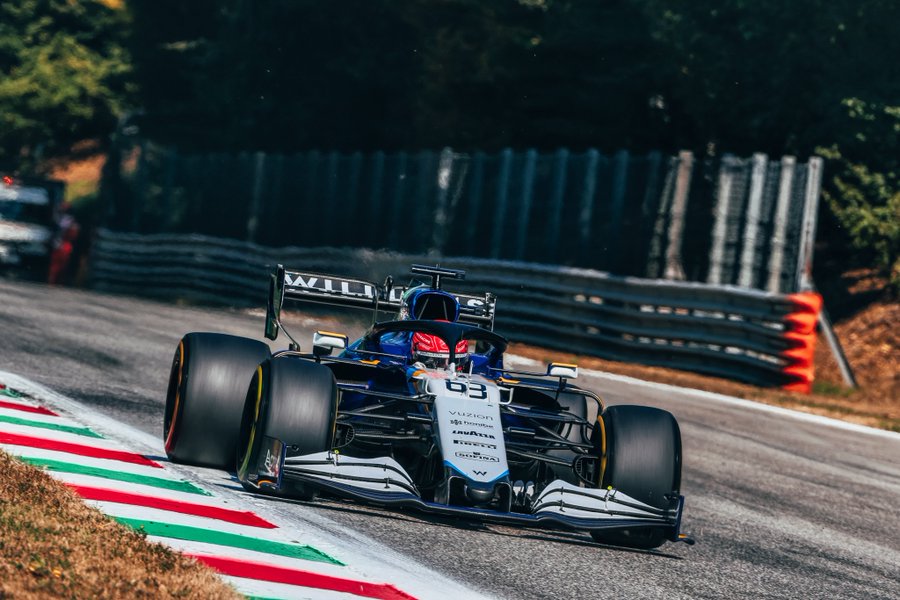 The team now sit with a massive haul of 22 points, which is more points than they've scored from 2018-20, even if doubled! Williams are well and truly on their way back up, and it's fantastic to see!
AlphaTauri
Last year was amazing for the "other" Italian team, with their first win since 2008 and Pierre's first win as well. This year, however Monza was nothing short of a colossal disaster. Yuki couldn't start due to a brake issue, and Pierre retired within a few laps as well.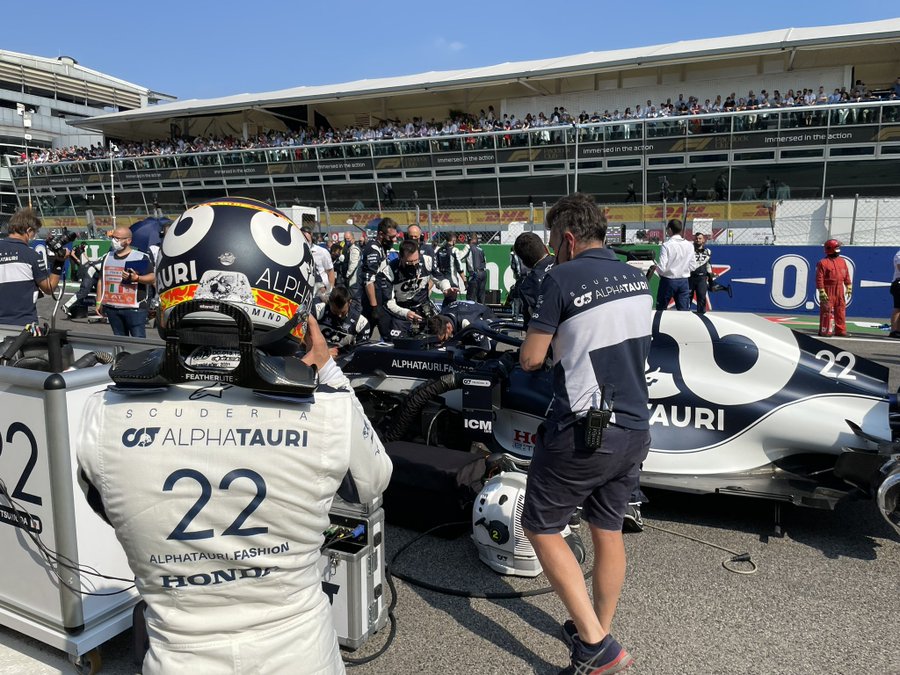 This is a far cry from the result they came here hoping for, but all they can hope for is that this will be the last time they have such a disastrous race.
Haas
Haas has made their car competitive on Formula 2, they seem to be participating in the wrong series! Mazepin and Schumacher both had torrid races, and both even made contact! Unbelivable for the team.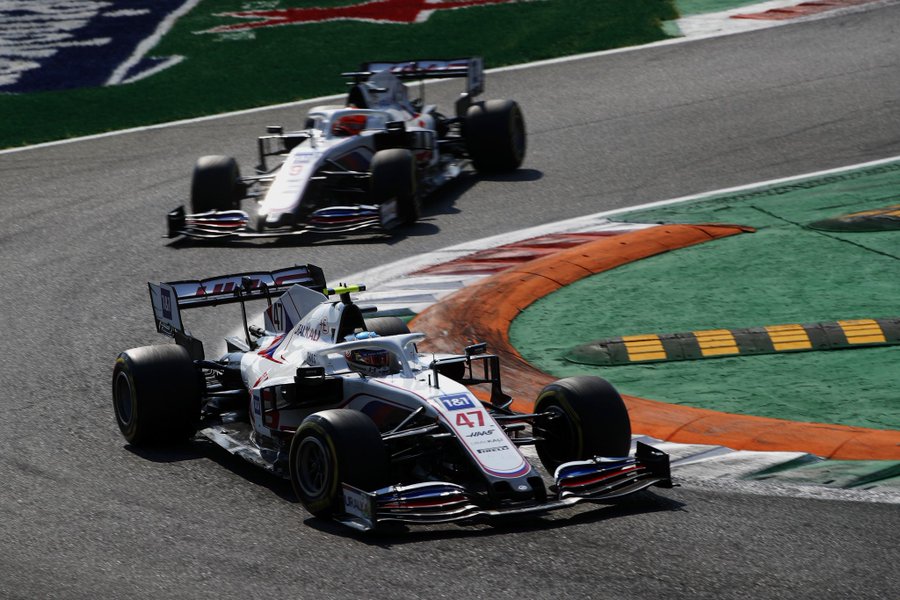 There's a thing called going through a difficult time, there's a time called going through torrid times and then there's what Haas is going through. The clash with Mick gave Mazepin a 5-second time penalty, though his engine conked out a few laps before the end anyway. Mick languished 27 seconds behind the next car, just overall a horrible race for the team, as is usual for them now.
Mercedes
Mercedes surely went into this weekend with the ambition of winning, and finishing on the podium with both cars. What they didn't expect, though was their star driver having a headache, after being hit by his rival's rear right wheel on his helmet, a truly horrifying sight.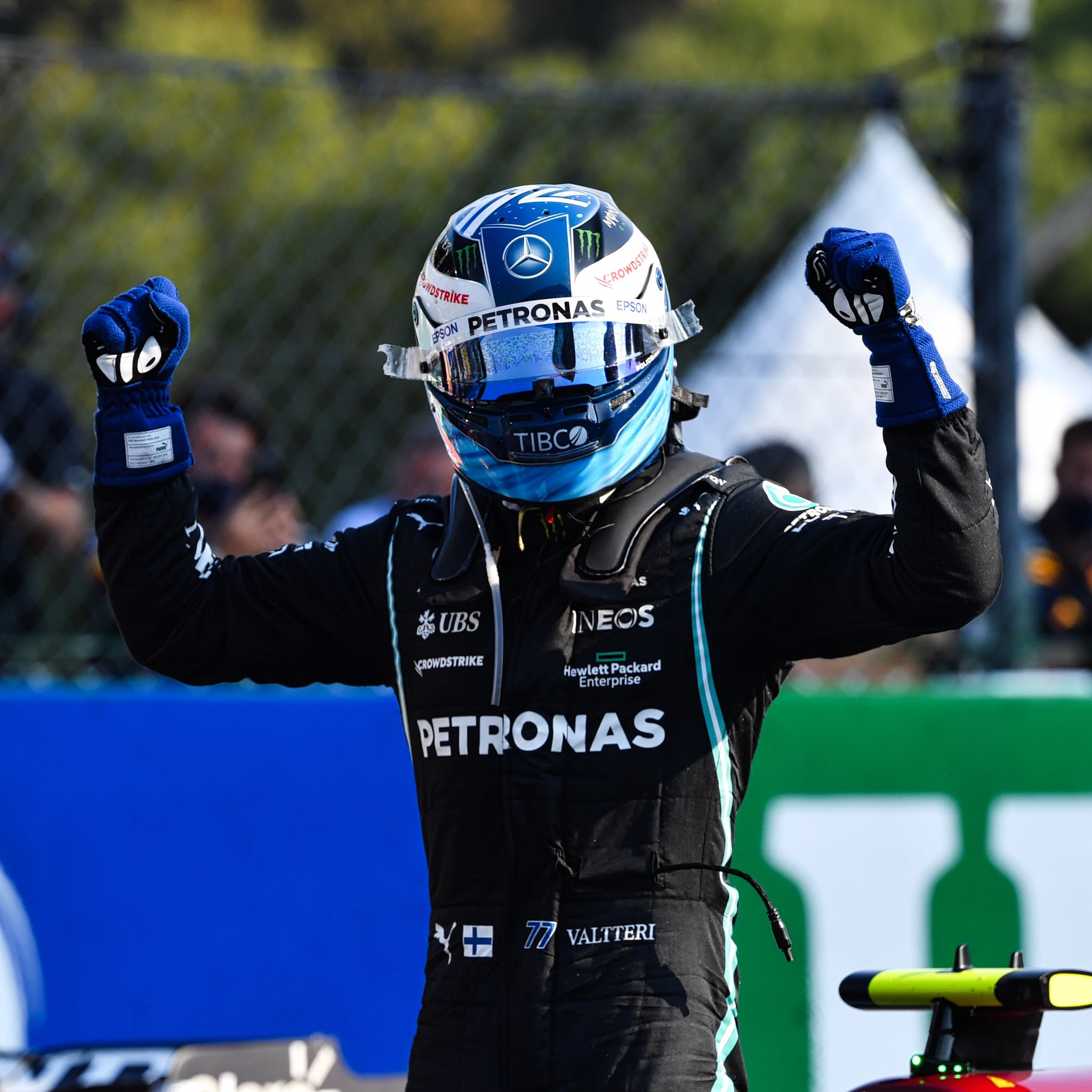 Despite that, Valtteri was still in the race. For me, he was the only driver who really managed to effectively cut through the field, and he's my driver of the day alongside Daniel. P19 to P3 at Monza, passing drivers without a hitch, Valtteri was a man on a real mission!
McLaren
They've been mocked. They've had many memes made on them. They struggled and languished at the rear of the field since 2015. On Sunday, they proved to us that they're back. Winning their first race since 2012, and bagging their first 1-2 since 2010, Mclaren WON the race with Daniel P1 and Lando P2!
The shoey is officially… BACK. 👟🍾 @DanielRicciardo#ItalianGP 🇮🇹 pic.twitter.com/QNYfQXP1iM

— McLaren (@McLarenF1) September 13, 2021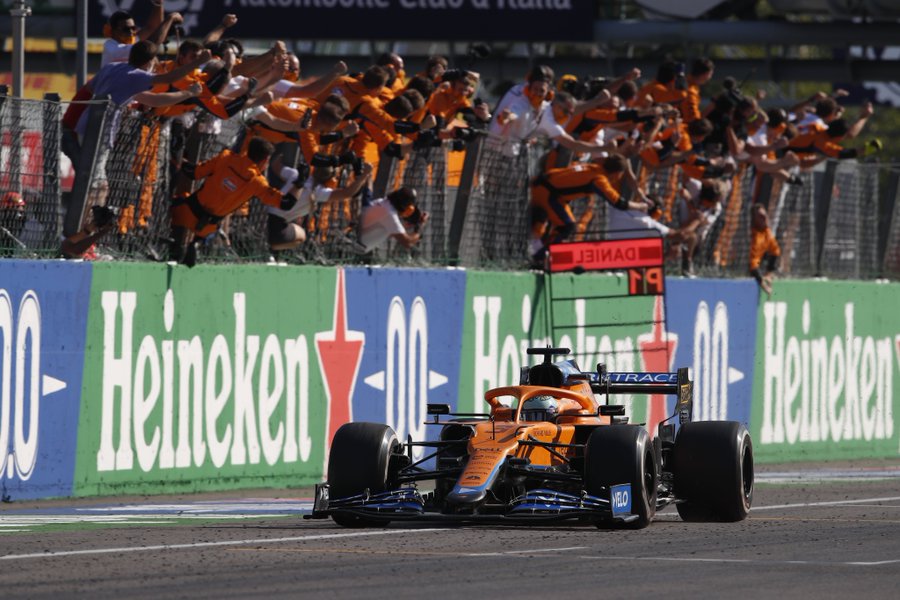 Daniel didn't have the best start to his McLaren campaign, being outclassed by Lando in most races. Since the summer break though, he's just been a man reborn, putting in some stellar drives. I also would like to take a moment and praise Lando, for putting the team's needs before his own personal gain; levels of maturity well beyond his 21 years of age. McLaren are also the first team to get a 1-2 this year, an unbelievable stat!
Alfa Romeo
What was supposed to be a decent race for Alfa turned into an absolute disaster, when at Turn 5 on Lap 1, Giovinazzi went into the wall, after making contact with Sainz. His race was ruined then and there, and he wasn't able to recover from it by the end of the race.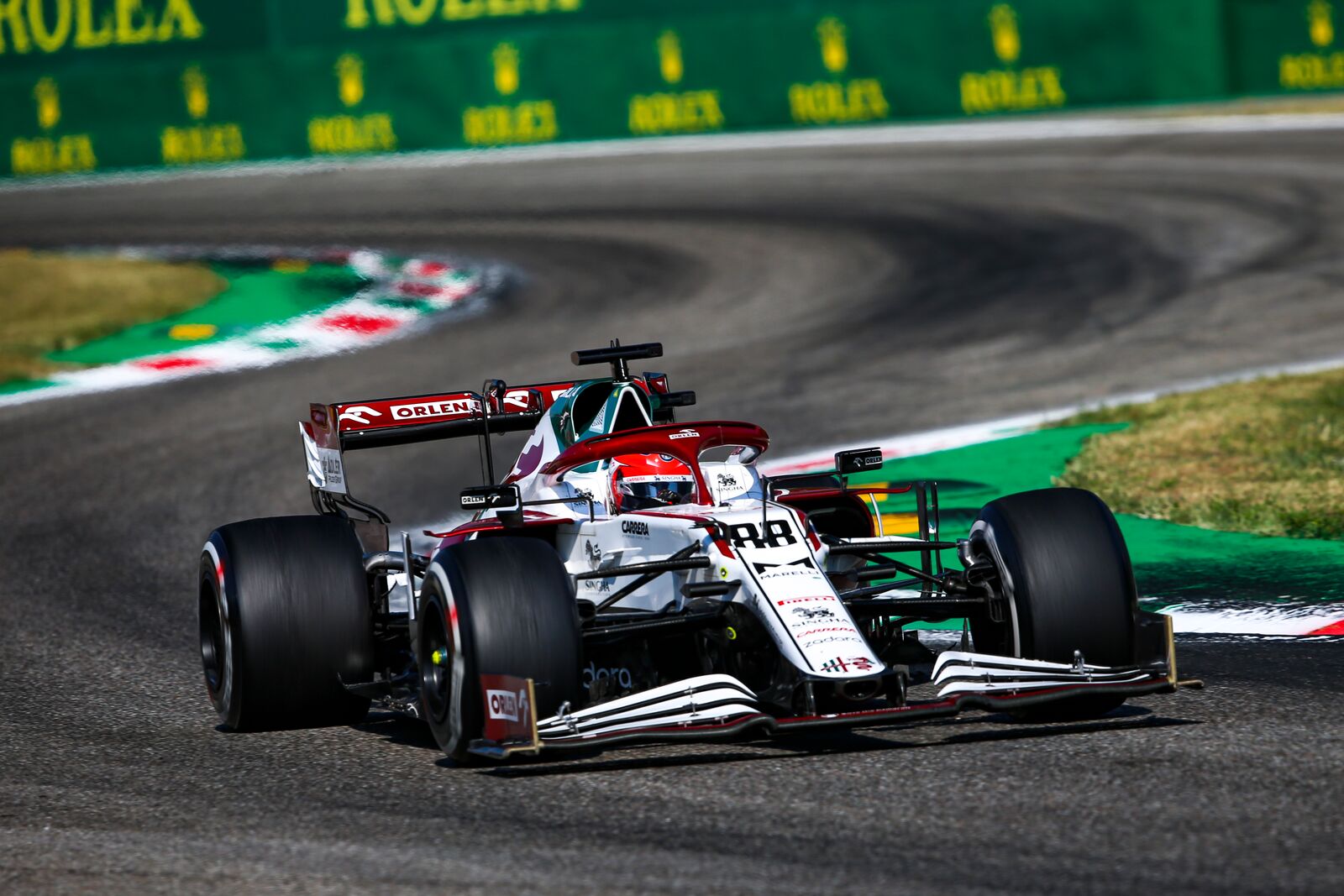 Robert couldn't do much either, unable to make up much ground. With Kimi likely to return for the next race at Sochi, Alfa will be ruing the lost opportunity to make ground on Williams, and they themselves admitted this as being "the home race that got away".
Aston Martin
The Bond-liveried Aston Martin cars had a weird weekend, with Lance having a good race finishing P7, while Seb had a difficult Monza for the second year running, finishing in 12th. Seb had a difficult initial half of the race, struggling after making contact with Ocon.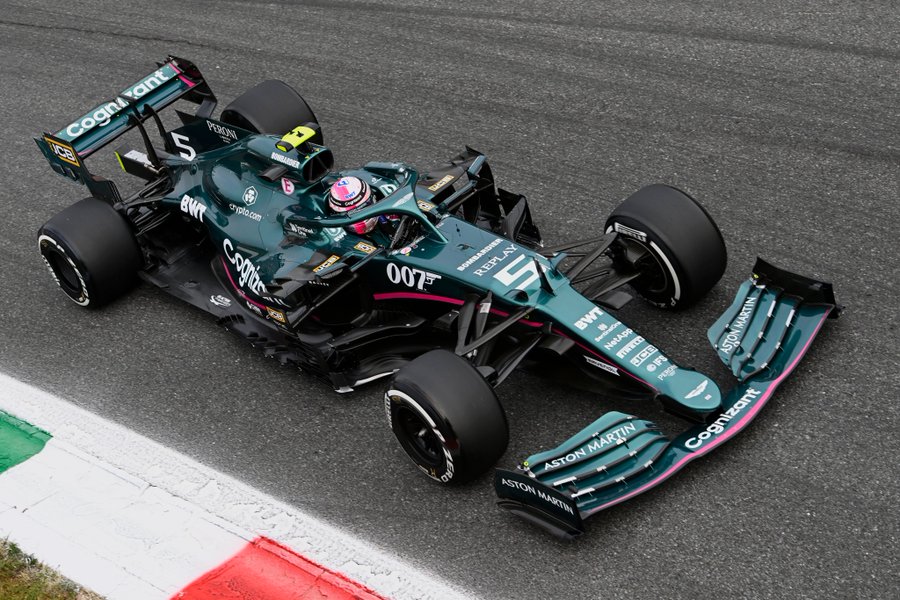 Lance had a decent race, finishing a respectable P7. He held off a charging Alonso towards the end of the race, though overall Aston will be looking to score points with both cars in future races. Seb was also forced off-track by Lance early on in the race, which effectively ruined his race right on Lap 1, as can be heard on his team radio post-race.
Alpine
Alpine had a decent result, with both Fernandi and Esteban scoring points. Fernando did quite well, though Esteban had a scruffy final result, with a few misdemeanors and contact with Vettel giving him a 5-second penalty as well.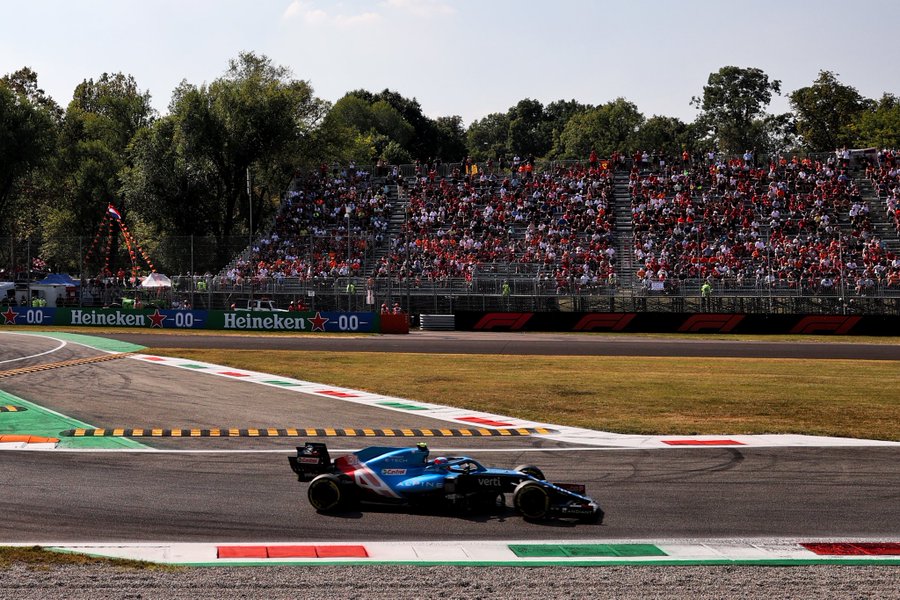 The team had a decent weekend, but just like Aston they will be looking to achieve better results next race onwards!
Review
Phew, what a result after a hectic race! The title rivals colliding, Max getting a grid penalty for Sochi, a shock winner, the first 1-2 of the year, and that is just in summary! Sure, we didn't have many overtakes, but just as we saw last year at Monza, as long as the result we get is unpredictable, we F1 fans will take it!! Now, on to Sochi we go!