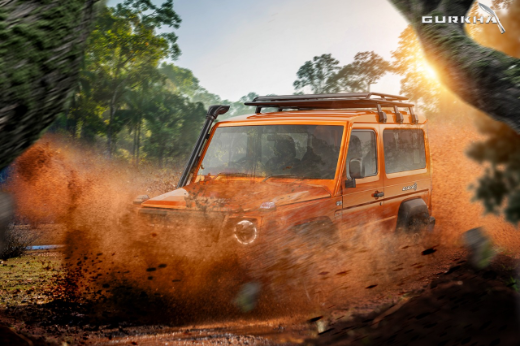 Force Motors have officially revealed the Gurkha in it's proper guise, by announcing the launch via it's social media platforms. The company spent quite a bit of time teasing the car to the public, and it's finally been officially launched!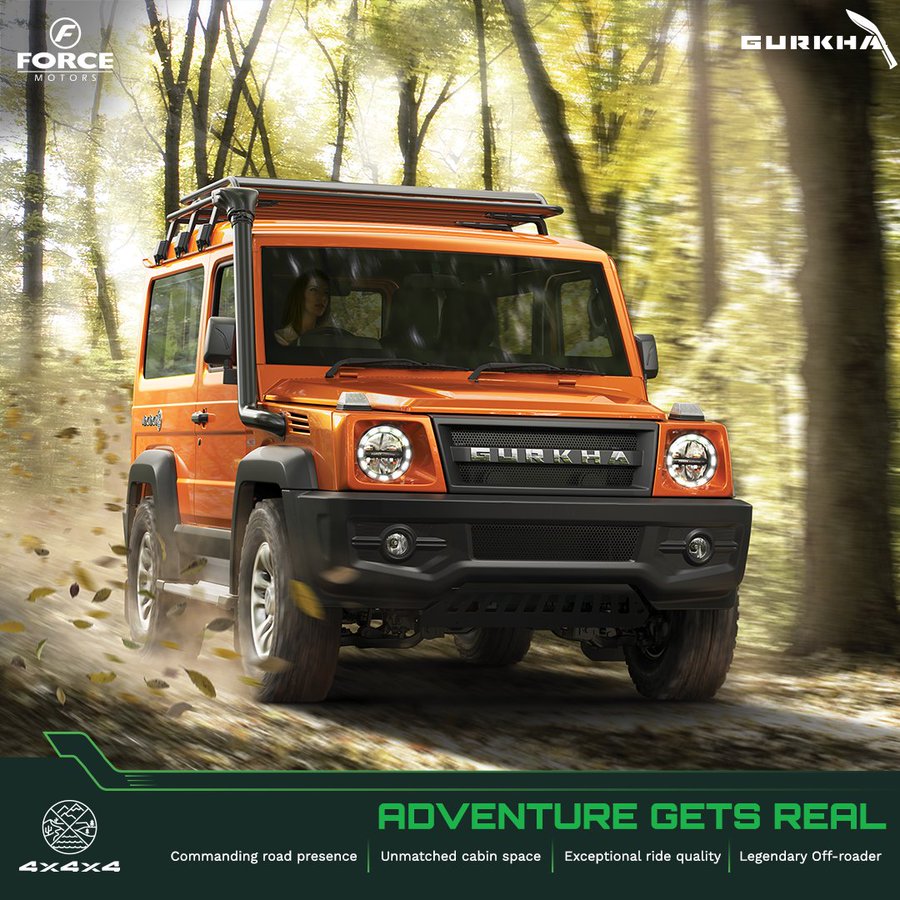 The car has taken inspiration from the very popular Mercedes G-Wagon, with the company stating that the only thing carried over from the previous-generation Gurkha is the overall design of the car. The body is now longer and wider, new and updated interiors, a new chassis with coil spring suspension are just some of the changes in the new Gurkha.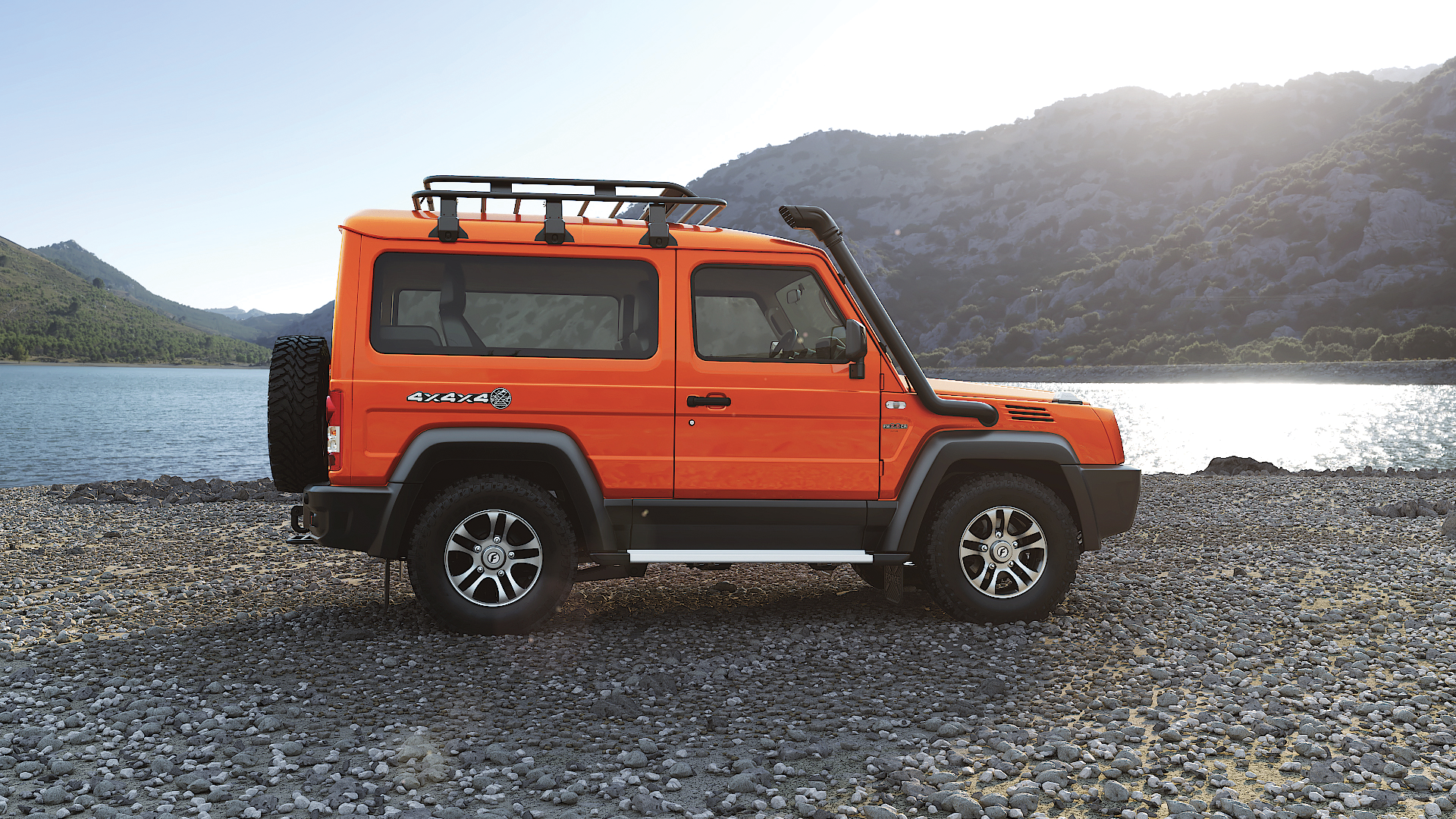 Force Motors has also said that the Gurkha is the only car in it's class to have DRL's, pilot lamp, and high and low beam lighting , which are useful for night time driving. The car is also first to have safety features, like Airbags for both front occupants, with ABS and EBD standard.
The car's engine has been derived from a Mercedes powertrain, with a 2.6L engine producing 91HP/250NM, which allows the car to traverse slopes of 35 degrees, in first gear low crawl mode. The transmission is also Mercedes-derived, with a G-28 transmission ensuring smooth gear changes. As can be seen in the above image as well, the snorkel is placed quite high, to let the car wade through 700m of water without a hitch.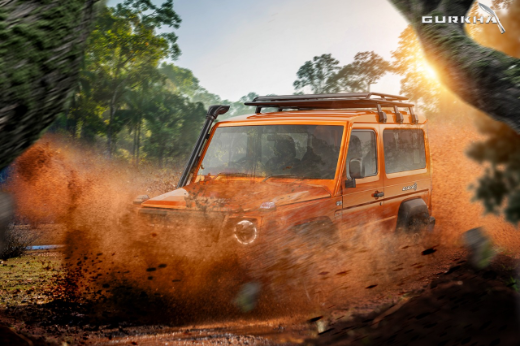 The cabin has also been given a spruce-up, with a new and fresh dashboard, equipped with a touchscreen compatible with Apple CarPlay and Android Auto, and also has navigation and charging features. There are also features like power windows, central locking, parking sensors and tyre pressure management systems for the first time in the Gurkha. The cabin is also very roomy and spacious, with lots of headroom and legroom, with over 500L of boot space.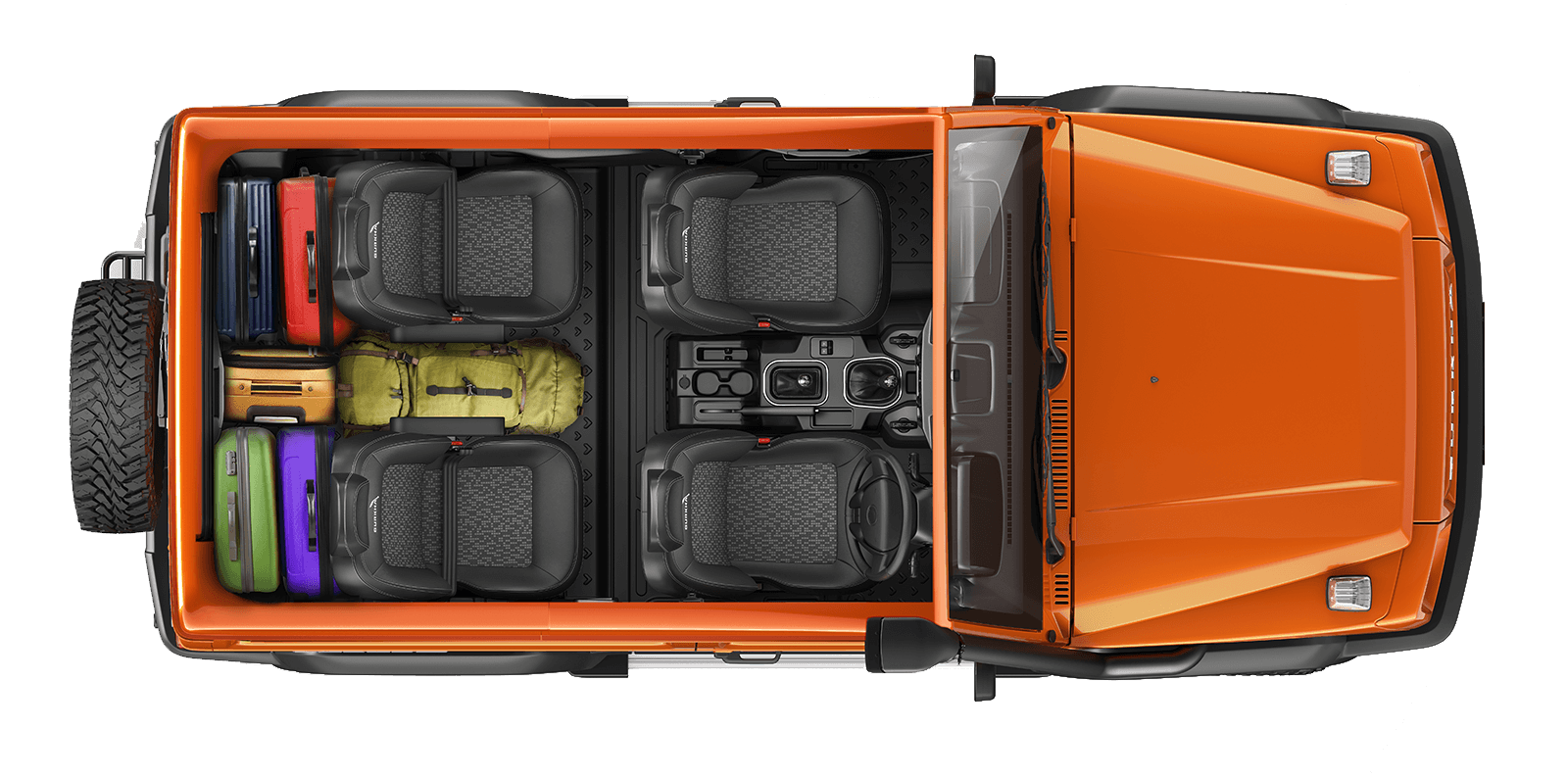 The car will be available in 5 colors, namely red, orange, green, gray and white. Prices will be revealed at the end of the month, and the car is expected to reach dealerships in early October, and a test drive can be booked through the company's official website. The car will surely be a solid competitor to the Thar, and seems like an exciting one!