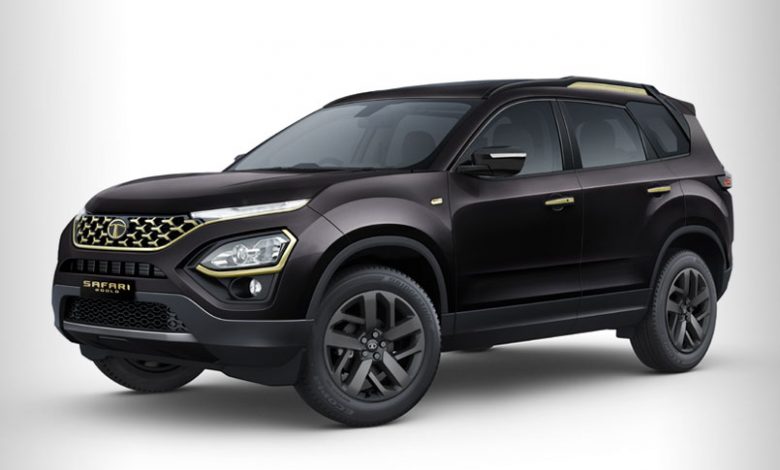 Tata has announced the launch of a premium edition of the Safari, which they call the Safari Gold. The car will be a notch above the ordinary Safari, with a few visual cues to differentiate both. The car will be available in two colours, namely Black Gold and White Gold.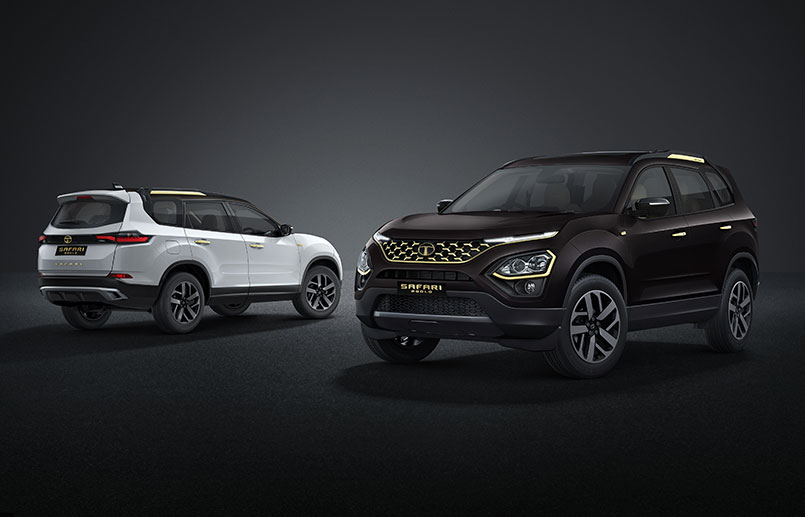 The car has a stunning colour scheme, with the exterior being a royal colour adorned with gold accents. The White Gold variant has a white body design and a all-black roof, and a Mont Blanc marble finish, with a few subtle gold accents, all of which make the car very luxurious visually.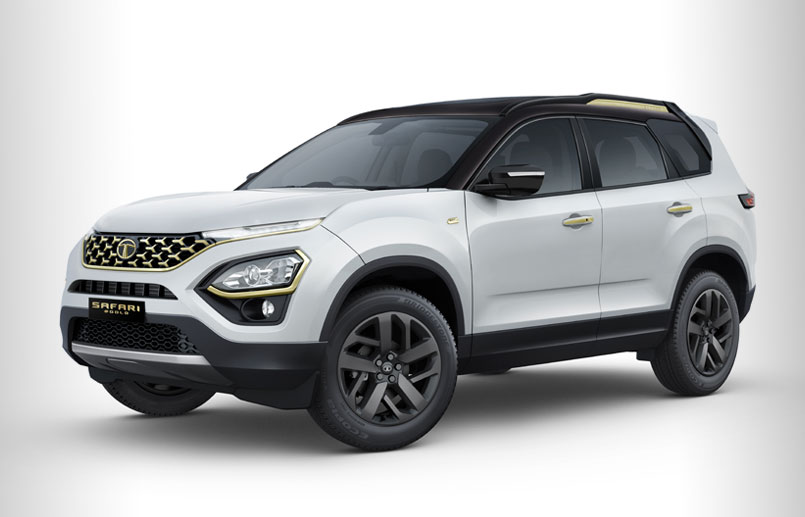 The Black Gold, on the other hand has a Coffee bean black exterior, with subtle gold accents yet again. This design has a Dark Marble paint finish, and also aims at being bold and beautiful. Both variants will also come with R18 charcoal black alloys as standard.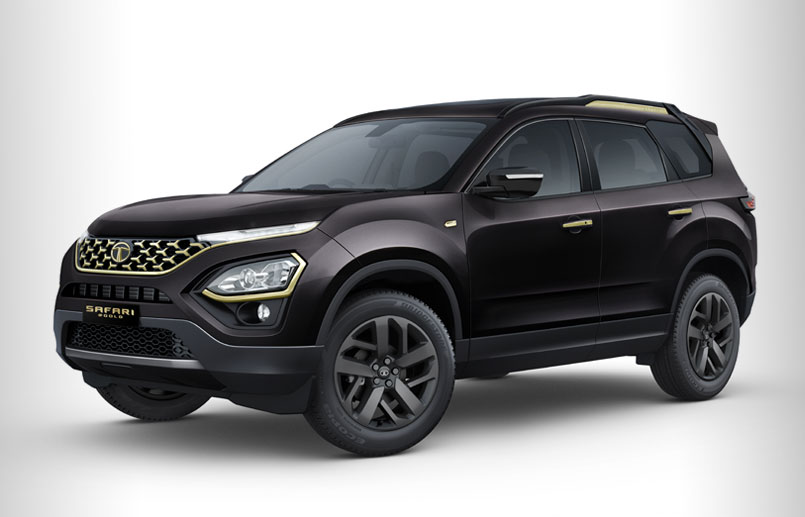 The interior has also been given a touch-up, with premium features like genuine leather seats which are Oyster White Diamond Quilted, ventilated seats on the 1st & 2nd rows, wireless charger, air purifier, Android Auto & Apple Carplay over Wifi as well, making this variant one of the most luxurious yet elegant ones yet.
The car will be launched in Dubai, at the Vivo IPL 2021. Tata has also taken the initiative to award an NGO called Akshaya Patra with Rs 2 lakh every time a sixer shot hits either the car or lands on the podium or hits the Safari Gold commerical board. All in all, the car is a new and welcome addition, and it's a very novel initiative undertaken by Tata as well to donate to the NGO!