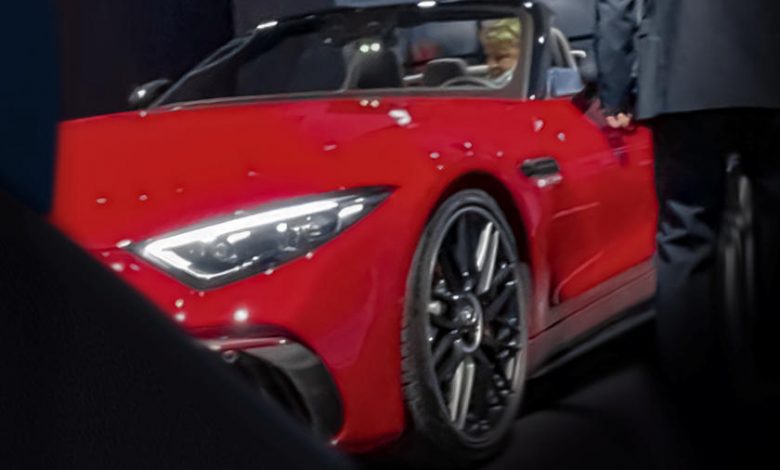 A photo found on Instagram has leaked the upcoming AMG SL's design. Though blurry, the image gives us our first glance at the car in an undisguised form, and is the first new images we've seen of the car since the interior was revealed back in July.
The car has been spotted while testing on multiple occasions, though it was a surprise that Mercedes has planned to launch the car in a striking red colour. As it is known, the car will be the successor to the AMG GT Roadster, which was launched in 2020.
A sharp design is immediately evident, with the angled headlights giving the car an aggressive stance. The wheels are also all-new and all-black in design. Engine options are not yet known, though we can expect more details to be revealed around the expected official reveal in late October. Spy shots have also revealed Mercedes' "Panamericana" grille common on AMG models to be standard on the car.
Let's just keep our assumptions on hold, and wait for the official announcements which are hopefully fast-approaching!
Source: CarBuzz