Formula 1
2021 Turkish GP Grand Prixview!
A possible announcement for the last vacant seat, changeable weather and a heated fight for the title- what will Istanbul bring us?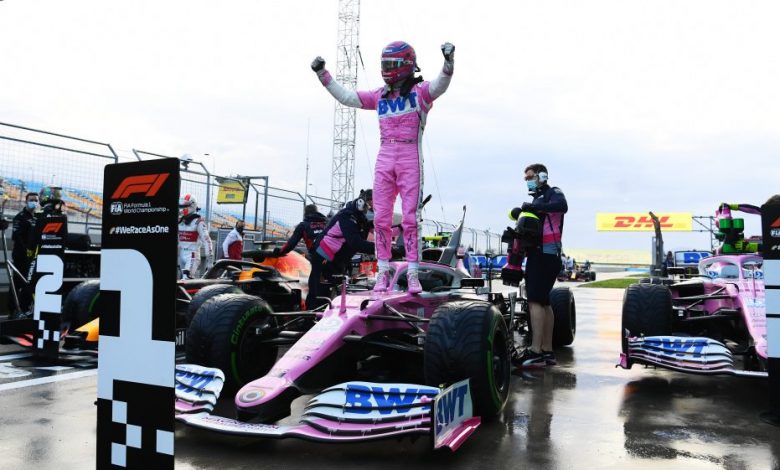 Merhaba, Turkey! This weekend will see the F1 circus return to what is one of my favourite tracks, in the form of the Istanbul Park Circuit! Let's wait no further, and take a brief look at the circuit, and the hot topics for discussion going into this weekend!
The Track
Istanbul Park in my opinion is tied with Sepang for the title of the best Tilkedrome (yes there is such a thing) ever designed for F1. The track is one which tests the limits of the car as long straights coupled with slow sections, and even a triple-left-hander turn all make the challenge of Istanbul Park unique! The unique features of a Tilkedrome DO NOT exist here (thankfully) and hence, Turkey is a fan favourite. We've heard this numerous times before and I believe it is true too, "for every boring track Tilke has designed, he has made some great circuits like the COTA, Sepang and Istanbul."
The track has remained a fan favourite for a while now, and drivers will have quite a challenge setting up the car to suit the conditions perfectly. With rain on the horizon for the weekend, it's likely most will go for a high-downforce setup to navigate the technical turn 3-6 section and also the turn 12-14 section with ease. Let's wait and see which teams are doing what come raceday!
Last year's race gave us a lot to be happy about, as in my opinion Turkey was the best race of last year entertainment-wise, followed by Sakhir. Tyre strategy drama, wet to dry transition, a newly-resurfaced track which in turn gave a lack of grip. Let's just hope for an exciting and hopefully dramatic weekend overall!
Talking points for the weekend
Mercedes' qualifying pace and possible PU change for Lewis
Last year gave us a shocker of a qualifying, with both Merc cars qualifying well below their usual positions, with 6th for Lewis and 9th for Valtteri. Their race pace was better (not for Valtteri though), and hence it'll be interesting to see where the Mercs qualify! What adds more to the twist is that Lewis Hamilton is considering a PU change which means starting from the back and well, the race would be as interesting as anything!
Possible resurgence for Aston
The biggest shock of the weekend was Stroll taking his first pole position, showing that when he delivers, he does above and beyond everything! Both cars were performing well last year, qualifying 1st and 3rd. Seb Vettel is quite handy in the rain, and so can Aston have a bit of resurgence in form and do wonders like how they did last year? For the sake of competitiveness, I sure hope they do!
AlphaTauri's poor run of form
AlphaTauri were one of the most consistent teams this season up until Monza. They were the only team to score points in every race, but Monza ended that streak, and with it their perfect record. Last year was no better for the team, as they finished outside the points with both cars. Their strategy has been 2018 Ferrari levels of confusing, which has cost them quite a few points in their battle with Alpine. I'm still hopeful for a resurgence in form by the whole team in these final few races of the year!
Changeable weather conditions
It's expected to rain on Saturday and Sunday, which will spice things up for the race! It is, however difficult for us F1 fans to be excited for rain anymore after the disaster that was the Belgian GP!
What we'd like to see as F1 fans would be a thrilling wet weather drive by the best drivers in the world, and let's just hope we get to see that!
In Conclusion
Last year's race was incredibly thrilling and exciting as it had changeable weather- let's just hope this year's race is fun as well! We saw drama on Lap 1, and a masterclass in wet weather driving from Seb in a very inferior Ferrari, so let's keep our fingers crossed for some action! Bring it on, Istanbul!