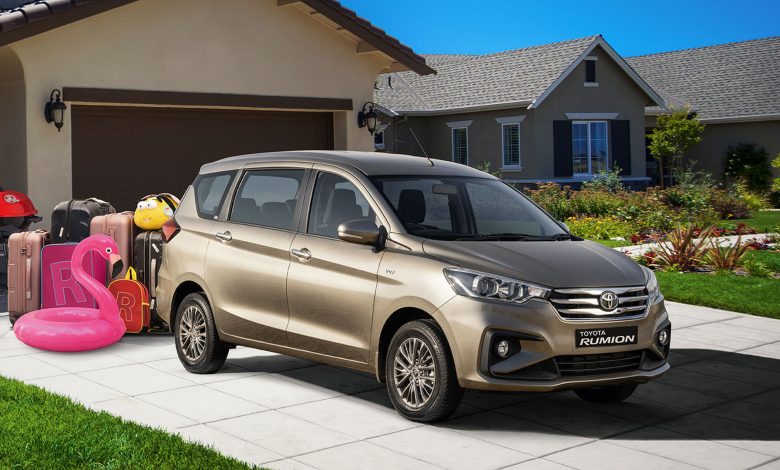 Toyota has released what is effectively a rebadged version of the Ertiga in the South African market, and called it the Rumion. As can be seen from the images, the only changes are in the form of the Toyota badge, and a few minor cosmetic changes here and there.
The Ertiga is the third model that Toyota has "borrowed" from Suzuki, as both the Vitara Brezza in the form of Urban Cruiser and the Baleno in the form of the Glanza have been used in the past. The Rumion will follow this trend, as the car is expected to have absolutely no changes engine-wise, design-wise or anything at all. IT IS AN ERTIGA.
Expected to share the same 1.5L engine as in the Ertiga, the car will also have the usual option between a manual and an automatic variant. The car will also be an 8-seater, and is one in a long list of cars which are made in India then exported to other countries.
As is seen in the image, the interior has seen a slight change, with a darker tone as compared to the Ertiga's lighter and beige-ish tone. Apart from these few changes, the car is basically the same as the Ertiga, so it'll be interesting to see if it makes it's way to India anytime soon!