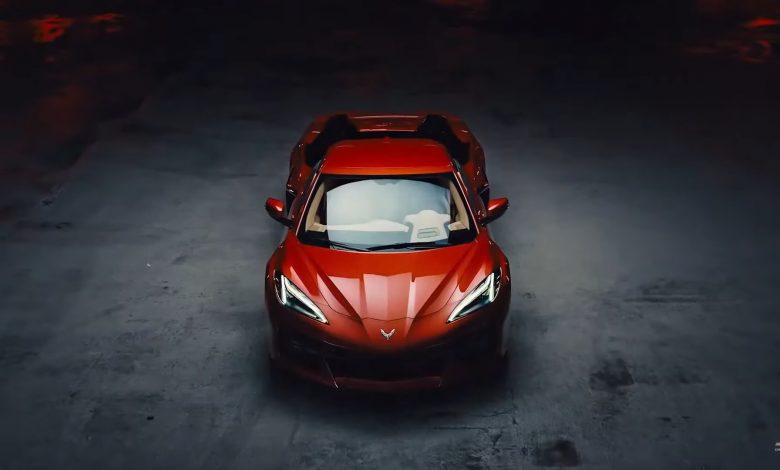 Chevy has just announced the 2023 Corvette Z06, which will be powered by a 5.5L V8 which produces a whopping 670HP/624NM of power. In an era when everyone is pushing for electrifying their line-up, Chevy has decided to go the opposite direction and launch a gas-guzzling supercar, though we must really savour it for it could also be the last. This one though, appears to be a proper European supercar with 'American muscle' heritage. Let's dive in!
Chevy has gone on a recent push for electrification as well, and it's highly possible that this could be the last petrol-powered Corvette we ever see. Chevy has also said that with this engine that they're pushing the limits of the V8 engine, with this engine having a whopping 8,400RPM rev limit.
The car will be a big step up over the last Corvette power-wise, with the previous model having a supercharger- which meant power at the cost of weight. This will also result in an expected 2.6 second 0-60mph. What the! That makes it 0.1 seconds slower than a Bugatti! Only the electric ones like a Rimac or the Plaid Model S could beat it off the line realistically. A Corvette out-accelerating Ferraris, McLarens and Porsches? 2021 for you people.
Production is expected to start next year in the summer, at the company's Bowling Green assembly plant. It could signify the end of an era, though we never really know! More details should soon follow, with official specs being revealed hopefully soon by Chevy as well in the near future, like top speed and fuel economy. Let's not speculate too much; we should be getting some solid information soon enough, and we'll be sure to list out all the specs then!