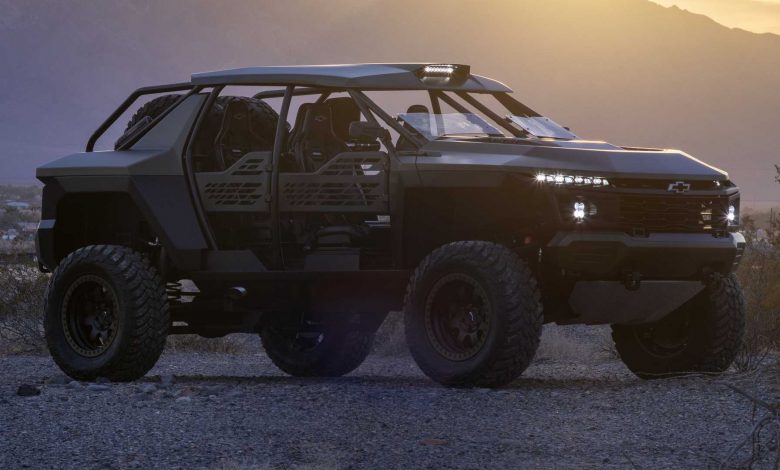 At the SEMA show, Chevrolet unveiled their concept car "Beast", which is a very rugged and seeminlgly military-grade car! The car rides on a short-bed Chevy Silverado chassis, and the doors are only partial, with a tiny glass windshield, and a light rack on top. There are spare wheels on the back, and when I see this car, all I see is one of my crazily-customised cars in a videogame I play called GTA- it looks way too good to be true!
A monster 6.2L V8 produces 650HP, and is linked with a 10-speed automatic and the car has 4WD as well. The suspension has upper and lower control arms, with adjustable struts as well. The car rides on 37″ tyres and 20″ wheels, and is truly made for the offroads! The ground clearance is also a whopping 13.5″.
The interior wasn't shown to the public, but Chevy said that the car will have two 7″ screens which display all the vital data, and the interior design will be minimalistic- something I appreciate. All I'll say is that it is still a concept car after all, so while it may seem very exciting, we must wait out a few more years to find out what the real deal is. However, if the future has such amazing and rugged cars, then I'm all in for it!