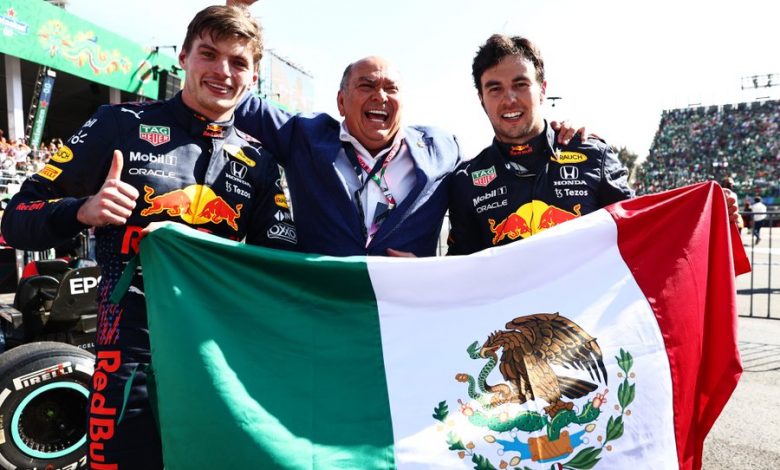 The 2021 Mexican GP was a decently enjoyable affair, with the majority of the drama happening in Lap 1 itself, right at the start. A chaotic start saw Max shoot into the lead after a bold late-braking manoeuvre, Daniel hit Valtteri at the start, which caused a chain reaction of chaos in the rest of the midfield which further saw Schumacher and Tsunoda eliminated on the very first lap after colliding with Hungary winner Ocon, ruining my prediction from the end of yesterday's article! I feel like I put a "writer's curse" on Yuki- I'll be a bit more careful next time onwards!
LAP 1/71 SAFETY CAR

Bottas spins down to P18! Ricciardo loses his front wing in contact with the Mercedes in the opening chaos #MexicoGP 🇲🇽 #F1 pic.twitter.com/n10azOUepf

— Formula 1 (@F1) November 7, 2021
LAP 2/71 SAFETY CAR

Tsunoda and Schumacher are both out from the opening lap melee #MexicoGP 🇲🇽 #F1 pic.twitter.com/vIxzkekrwP

— Formula 1 (@F1) November 7, 2021
Both Ricciardo and Bottas pitted for new tyres, and both came out on hard tyres. At the restart, Max jumped Lewis by a massive margin, and shot away into the lead. Further back, we saw two very beautiful overtakes at Turn 1 on Russell- first by Raikkonen and then by Alonso! Both may be the oldest on the grid, but their sheer skills are well nigh unbelivable!
LAP 9/71

A lovely move by Kimi Raikkonen round the outside of George Russell into Turn 1! 🤩

Fernando Alonso repeats the move a lap later 👏#MexicoGP 🇲🇽 #F1 pic.twitter.com/S17E8pHl2k

— Formula 1 (@F1) November 7, 2021
While Lewis complained about tyres, Checo commented on them getting better. Further back, Valtteri struggled to make ground after his disastrous start- he was stuck behind Daniel, and the way Bottas just followed Daniel all the way reminded me of the "Trulli trains" of the early 2000's- Bottas just couldn't get past the Aussie! It ended up being one of the longest battles of the entire race- and you could just feel Valtteri's frustrations growing, not being able to pass despite being in a faster car!
LAP 20/71

There's a tasty battle going on here 👀

Bottas is desperate to move past a very defensive Ricciardo as they battle for P11 #MexicoGP 🇲🇽 #F1 pic.twitter.com/ilYjZB1Zza

— Formula 1 (@F1) November 7, 2021
LAP 28/71

The battle continues with Ricciardo and Bottas ⚔️

So close yet so far for Bottas! 🤏#MexicoGP 🇲🇽 #F1 pic.twitter.com/t9PCcZHENJ

— Formula 1 (@F1) November 7, 2021
The pitstop phase came, and Lewis was the first to pit. Max followed soon, though the team left Checo out longer- too long in my opinion. He was gaining very well before the pitstops on Lewis, though once Lewis got fresher rubber the Mexican had no match for the Briton's tyre advantage. He pitted 11 laps after Lewis, and emerged back in P3, after leading the race for a brief stint, also becoming the first Mexican to lead his home GP in the process!
LAP 49/71

Checo's chasing Hamilton down, he's a man on a mission in P3 🙌#MexicoGP 🇲🇽 #F1 pic.twitter.com/QhT7jnQnY8

— Formula 1 (@F1) November 7, 2021
Valtteri had a very tough day, with one of the slowest pitstops of the race- almost 12 seconds! After the pitstops, the focus of the race shifted to seeing whether Checo could catch up to, and then eventually pass Lewis as well to give Red Bull their first 1-2 since eternity!
LAP 49/71

Checo's chasing Hamilton down, he's a man on a mission in P3 🙌#MexicoGP 🇲🇽 #F1 pic.twitter.com/QhT7jnQnY8

— Formula 1 (@F1) November 7, 2021
The gap fell, then fell a bit more, then some more- it just kept tumbling down! Traffic also came into the equation, which ended up being a lifesaver for Lewis from the fast-charging Checo. Further back, Ferrari swapped places and let Sainz past Leclerc, though at the end they reverted back this decision, as Carlos couldn't catch up to 4th-placed Gasly in time.
LAP 62/71

Deep breaths everyone! 😅#MexicoGP 🇲🇽 #F1 pic.twitter.com/y6O9J90Orz

— Formula 1 (@F1) November 7, 2021
A valiant last-lap lunge wasn't to be for Checo, and they finished the same way they were. Max took a dominant victory, followed in a distant P2 by Hamilton and home hero Perez in P3- the crowds ERUPTED when he emerged out of his car at the end of the race! He also became the first Mexican to take a podium at home– a fantastic stat!
Super Max cruises to victory in Mexico 👊#MexicoGP 🇲🇽 #F1 @redbullracing pic.twitter.com/mEvEmUbfgO

— Formula 1 (@F1) November 7, 2021
This isn't something I usually mention, but the podium arena atmosphere was unbelievable- from Checo's dad and son celebrating, to the wild crowd, to Max being lifted up on a platform with his car as he came to the podium- it was just unbelievable!
Dou-Bull podium in Mexico 🤩

Time for la #F1ESTA #MexicoGP 🇲🇽 #F1 @redbullracing pic.twitter.com/0GaNgX0b3J

— Formula 1 (@F1) November 7, 2021
Let's wait no more, and dive straight into how the teams performed today!
Ferrari
P5 and P6 may not seem great, but when your competitor only manages P10 it's very sweet indeed! Charles had a great drive, and even complied when the team asked him to move aside to see Carlos' pace in free air. Once it became obvious that Gasly was beyond reach, P5 was handed back to Charles, and he was the last car not to be lapped.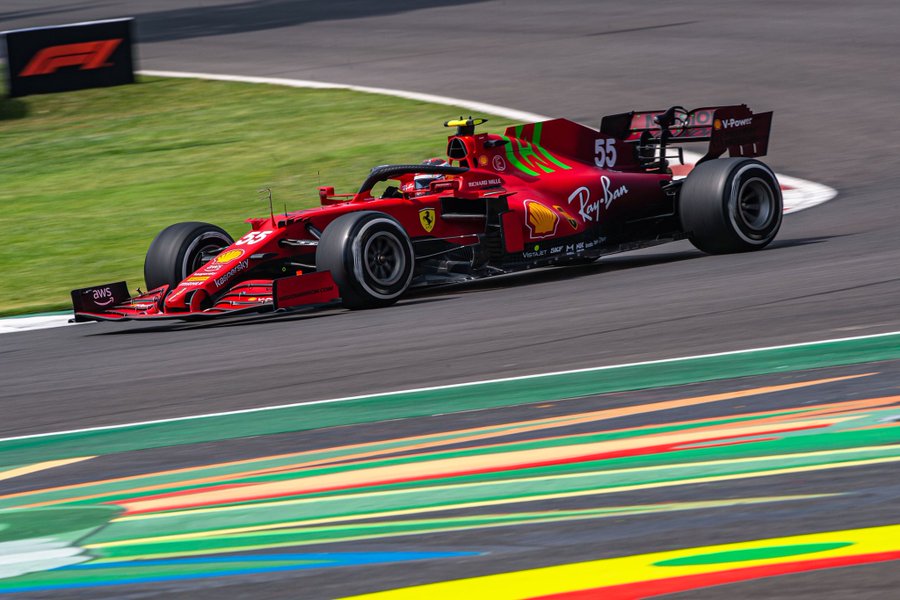 Carlos drove a good race, and the fact that the team decided to let him past Charles to see his pace in free air shows the faith the team have in him! He did return the place back to Charles once they realised Gasly was beyond reach, and he eventuall finished P6. They now sit 13.5 points ahead of McLaren in the standings- a great race for the Scuderia indeed!
McLaren
McLaren had a very tough day, with the team only taking home one solitary point, while close rivals Ferrari took away 18! Daniel's race was ruined after the Lap 1 collision with Bottas, and he couldn't do much thereafter, finishing a distant 12th.
Lando did good damage limitation after starting at the back of the grid, though could only muster up a P10 finish in the end. This means that McLaren now fall to P4 in the standings, something which they'll surely be working hard to change back!
Alfa Romeo
Their performances will go under the radar, but I applaud both Antonio and Kimi today. After the start phase, Antonio was up to P6, and ran in the points until his pitstop, from where he slowly fell back due to a mistimed strategy call. His initial pace, though promising, didn't amount to much, finishing in P11- something he was incredibly disappointed about.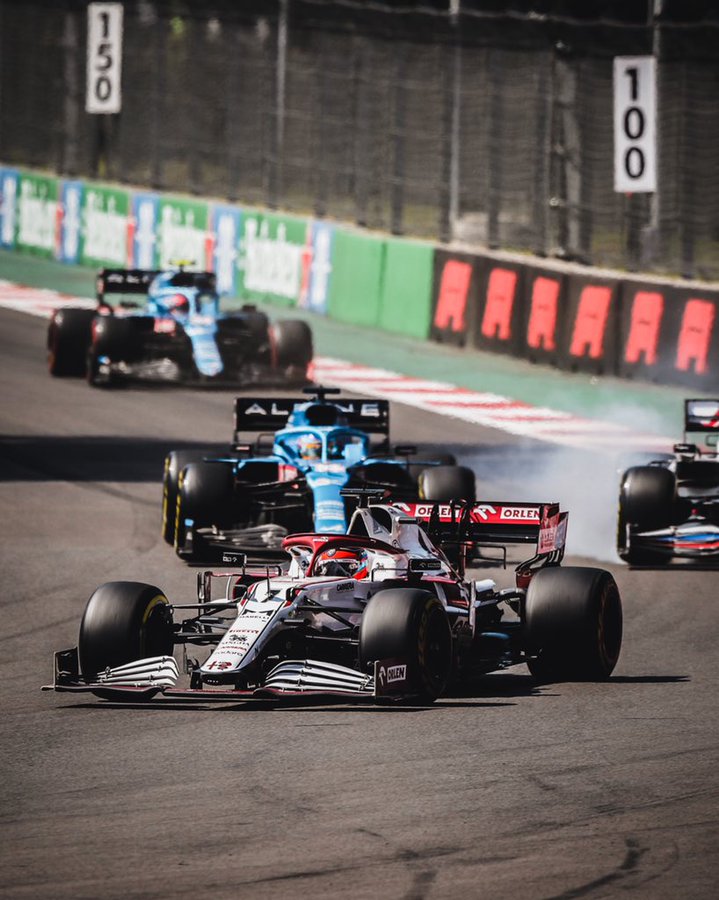 Kimi had a great race, finishing a fantastic 8th to bring home 4 more points to Alfa's tally. He was very consistent, and committed as well. His haul now sees Alfa sit on 11 points, and just 12 points behind Williams. If Alfa are consistent enough, they can really challenge Williams in these final 4 races of the year!
AlphaTauri
Pierre might just be the most overlooked drivers on the grid this year. He's absolutely carrying AlphaTauri on his back, and scoring massive points hauls at every opportunity- often driving "Gasly" races- ones where he's running in a great position while those in front are too far away, and those behind are far back and won't cause any trouble either! He finished a lonely but very fine P4, which has propulsed AT to being equal on level with Alpine on 106 points- a remarkable feat!
Yuki's race was cut short when he collided with Ocon on Lap 1, and that was that for him. A sad end in my opinion, as the speed and promise he showed here was well beyond what he's shown at probably any other track this year! Anyhow, still a good weekend for the team.
Red Bull
They were the favourites coming into the weekend. Quali may not have gone their way, but thanks to circumstances here or there, they capitalised and brought home yet another double podium! Max was impeccable- his outrageous move around the outside at Turn 1 on Lap 1 was Max at his absolute peak.
It was one of the cleanest and most aggressively skilled move I've seen from him. From there on he absolutely DOMINATED, taking a commanding win, and further extending his lead at the top! He wasn't joking when he said 3rd on the grid is better than 2nd. The slipstream shot him like a bullet and he used it perfectly.
Checo capped off his home race weekend by finishing P3, though it could've been P2. A bit of traffic towards the end hampered him, though a podium at home is always a fantastic thing, and Checo well and truly showed that he can step up when the call of duty arises! A dream end to the weekend for Red Bull, then.
Mercedes
Winners last time out in 2019, Mercedes had a poor race. Despite a 1-2 in quali, Max's heroic and brave late-braking into Turn 1 caught the team out, and Valtteri's race was ruined further when Ricciardo spun him around, the polesitter sitting in last place after the end of Lap 1! His pitstops were HORRIBLE, and he couldn't do anything else in the race, getting the fastest lap but no point for it, as he finished down in 15th!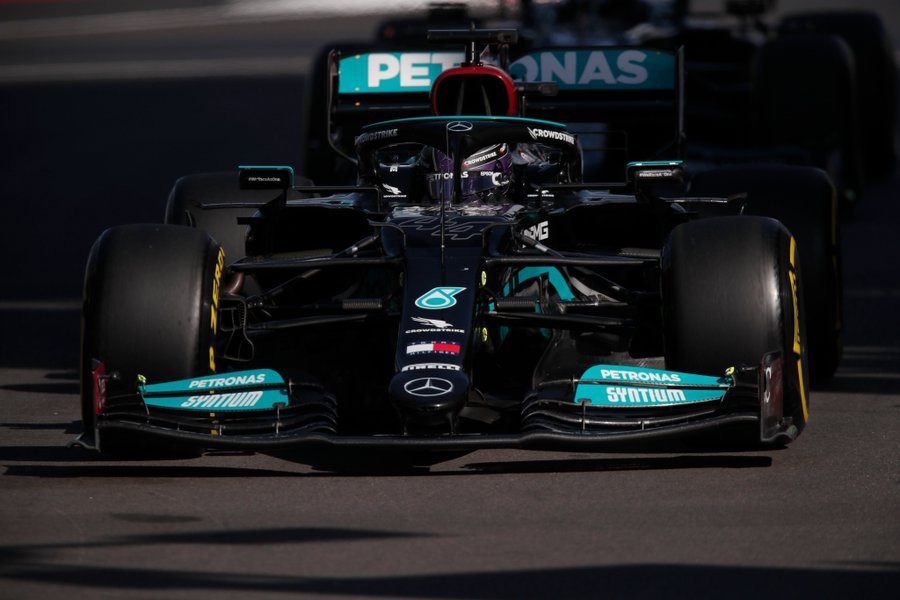 Lewis struggled in comparison to Max, and was almost overtaken by Checo as well. He drove decently well to keep Checo at bay towards the end to finish P2, though it was very, very close! Again, only goes to show why Hamilton is considered such a machine. He was definitely out of breath on the radio and the way he defended his place from Checo for so long towards the end was incredible.
Merc had a contrasting race, with team boss Wolff openly admitting that even without Bottas' issues, Red Bull were the stronger car. A bold statement, but which only means more work for the team in the future! Although, a true testament to Mercedes' and Lewis' prowess is the way they are keeping within touching distance of RedBull even when we can clearly see that the RB16B is superior. Whenever Merc were superior, they never really allowed anyone near themselves. Sometimes it does get frustrating for even RedBull that with everything in their favour, there simply isn't a way to shake off Mercedes completely away!
Alpine
Alpine had a good and yet a bad race- Fernando scored points with P9, after a good drive from him. Good strategy and great driving by him saw him take home 2 points. The issue is, however that now AlphaTauri are tied with Alpine on points- both at 106 apiece!
Esteban did a manoeuvre on Lap 1 which in gaming is called a "collateral kill"- he eliminated two cars with his one car! Well, he didn't pile-drive into them, but he did make contact with both Tsunoda and Schumacher on Lap 1, and couldn't make up any ground hence, finishing a lowly 13th in the end. Alpine will surely be hoping for better!
Aston Martin
Aston weren't visible on TV for long, but they had a good race. Seb's strategy was spot-on, and the German finished a fantastic 7th, and 6 points in the process. He drove superbly, the car worked well and the strategy was on point- what else could the team have asked for?
Lance had a bit of a challenge getting through the field, and could only manage 14th in the end. Aston are now a distant 7th in the standings- 38 points behind the next team. There's not much hope left, though this is F1- and anything can happen in F1! Aston need to get a good run of momentum soon.
Williams
Both Williams weren't visible for long in the race, and when they were, it was when they were being overtaken. Not a great race for the team from Grove then, and even worse when we consider that their rivals Alfa Romeo took away 4 points from the weekend, Williams need to step up their game!
George's weekend was plagued with unreliability, and in the race he was swallowed up by the cars around him, as he finished in a lowly 16th, while Nicholas was just behind in 17th, the Canadian not having a great race either. The team will be hoping for better in the future.
Haas
There's not much to write about Haas, just like every other weekend! Mick was out on Lap 1 after a collision, while Nikita finished first from the back, in P18! The only thing of note is that for a brief stint, after and during the Safety Car period, he ran as high as P11- which is a position so high, the Haas car felt out of it's comfort zone, and quickly fell back down to it's comfort zone of the back of the field!
Nothing of note happens to them, though Mick's real pace could never be seen at all. It's a shame, though Haas really won't be able to do much in F1. They can spend some time planting trees or cleaning up the oceans- it'll be a much more productive thing to do than drive the VF-21 at the back of the grid every race!
In Conclusion
This race has changed the gap between many competitors- RB are just 1 point behind Merc, Ferrari are 13.5 points clear of McLaren, Alpine and AlphaTauri are tied on 106, the gap between Max and Lewis is 19 points, and the gap between Bottas and Perez is also down to just 20 points!
Brazil is next up, and though it's a RB-favoured track, like we saw this weekend, it's never straightforward in this sport! I can't wait- it's among one of my favourite races on the calendar! We'll also see the Sprint format return for one last time this year at Brazil- and I'm interested in seeing how it pans out! Bring it on, Sao Paulo and Gracias, Mexico!