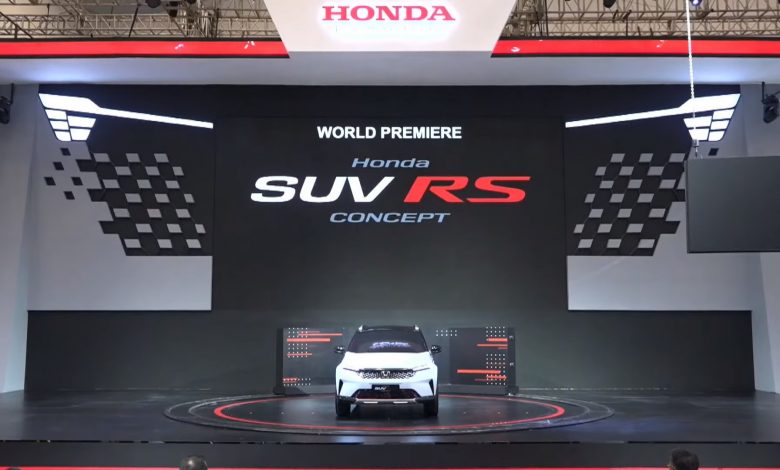 The Honda RS concept car was revealed today at the GIIAS, and this concept will presumably pave the way for an upcoming mid-size SUV. No specifications were officially revealed, though the car takes design cues from it's cousin cars like the WR-V and HR-V.
The design is quite sleek, with a lower roofline and sharp design edges as well. Roof rails are also present, and most of the car shares design cues with other typical Honda designs, like the horizontal tail lights and a large bumper. The interior would also be given the usual treatment, with the gadgetry bells and whistles.
Engine options were also left for the public to wonder, so we can likely expect both petrol and diesel options paired with either a CVT automatic or a manual gearbox. This is a concept car, and we should just look at the probable design cues from it, for the final products often tend to differ from the concepts!
An India launch for such a car would be very well-received, considering the SUV craze which has swallowed the country in recent times. It's interesting to see where Honda will go with this idea!