News
The XUV700 has scored a 5-star GNCAP rating!
Indian cars are well and truly on their way to becoming safer, and the most recent XUV700 crash test just confirms it further!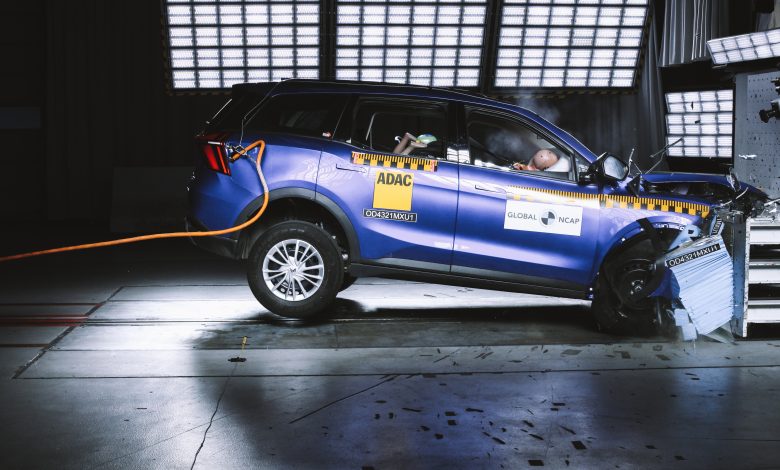 It's a celebration, for we are on the path to seeing a safer India! The XUV700 was tested by the folks at the Global NCAP, and they have given the car a 5-star rating. This is a moment to be very proud of for India, as this is an indication that carmakers are on their way to make Indian roads safer!
The base variant of the car was tested, which comes equipped with safety features like two airbags, ABS brakes and ISOFIX anchorages. Though comments were made that the other features offered on higher variants like side body airbags, ESC, 3-point seatbelts should become standard, what's being offered should not be overlooked.
The car scored 16.03/17.00 in Adult occupant safety, and 41.66/49.00 for rear seat child safety. The video of the crash test shows the stability of the body shell, and is a great benchmark for the other carmakers as well!
"Mahindra has achieved a major milestone with this top score for adult protection and by becoming the first Indian made and owned brand to offer Autonomous Emergency Braking (AEB) as a safety option. Making this life saving technology available is an important step in encouraging the widespread fitment of crash avoidance technologies. Mahindra is one of the leading manufacturers in India, committed to improving their vehicles in response to Global NCAP's call to democratise vehicle safety."

-Alejandro Furas, Secretary General of Global NCAP
With this, the XUV700 becomes the latest in a long list of cars in recent times to get a 5-star rating. Though the list of Indian cars with a high safety rating is overflowing with Tata–made cars, Mahindra is making a statement with the XUV700, and it's great to see.
As I've said previously in the article covering the Duster and Swift's horrible performance at these tests, our goal as avid Indian consumers should be to ensure that #SaferCarsForIndia is our top priority, and to let carmakers know that this path of safety that Mahindra and Tata are going down is the right one! This result by the XUV700 is an absolute win for us as consumers, and we can hope to see similar safety measures put in place for the cars of India's future.