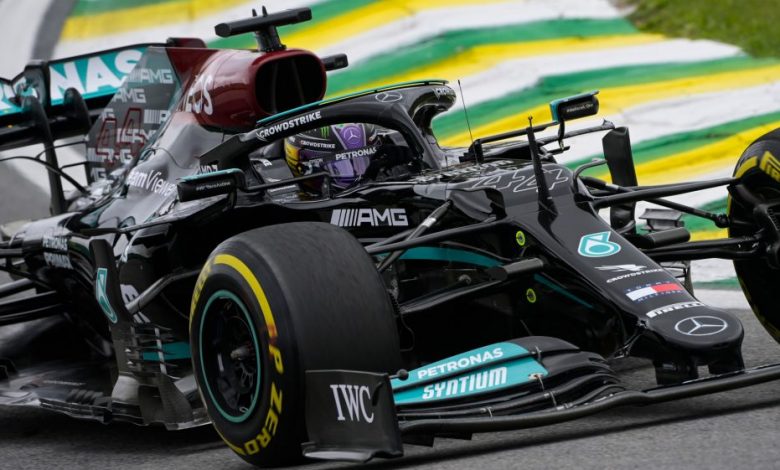 Lewis Hamilton has just been disqualified from the Qualifying results of the Brazilian GP which were held yesterday, after a technical infringement with the DRS on his car was deemed to be illegal. The Briton will now start the race all the way down in 20th and last! The official FIA document can be read here, and it's an interesting one to go through!
This is a massive blow for Lewis, as on a weekend where he has taken a 5-place penalty for changing the engine, he'll now have to work that bit harder to make his way back up the field today. Yet another sad thing for Lewis will be that no matter where he finishes today, he'll start 5 places lower tomorrow thanks to the penalty for the engine change only being applied for Sunday's race!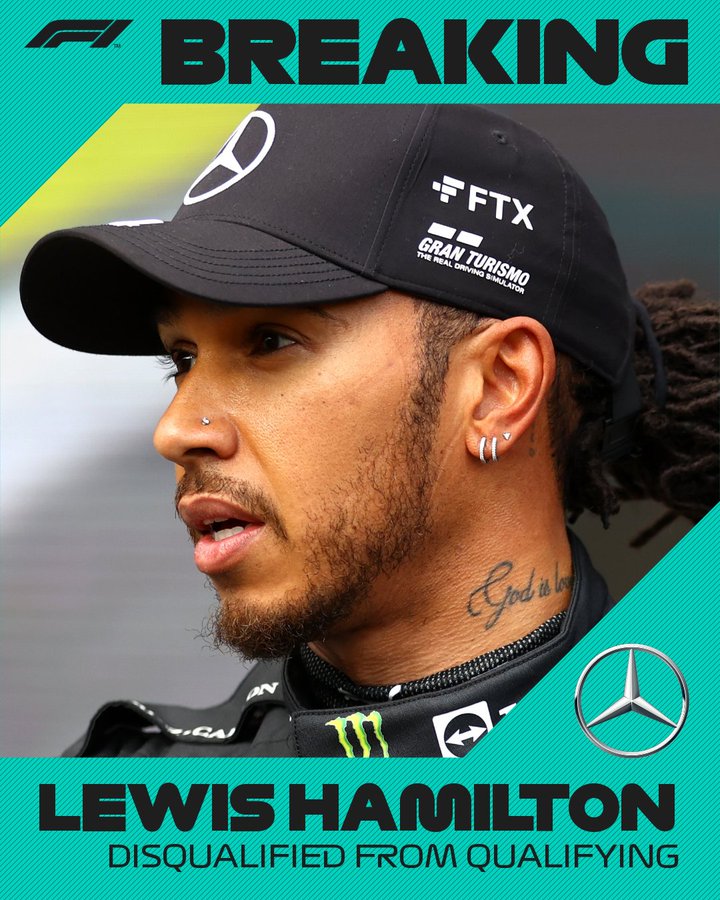 Some were speculating that Max broke or tampered with Lewis' rear wing during the post-qualifying interviews, but that's just not how weak F1 cars are! The rear wing is incredibly strong, and, as Karun Chandhok said correctly, no offence to him, but even with how fit he is, he couldn't possibly break Lewis' rear wing. He did get a 50,000 pound fine for doing so, though no penalty was dished out for him.
For those asking if Max could have manipulated the wing, let's all be clear that the wings are designed to sustain hundreds of kilos of load without breaking.

Andre the giant could sit on it! As fit and strong as Max is, I doubt he managed to bend the wing….

— Karun Chandhok (@karunchandhok) November 13, 2021
This incredible development will make today's Sprint Race that much more exciting, as we'll get to see how well Lewis can get back up the field and minimize the loss and damages caused thanks to this disqualification. This will also see his bitter rival Max Verstappen lead the field away, which will just be another opportunity for him to gain more of an advantage on Lewis. Let's wait and see the outcome of the Sprint Race- I can't wait to see it now!