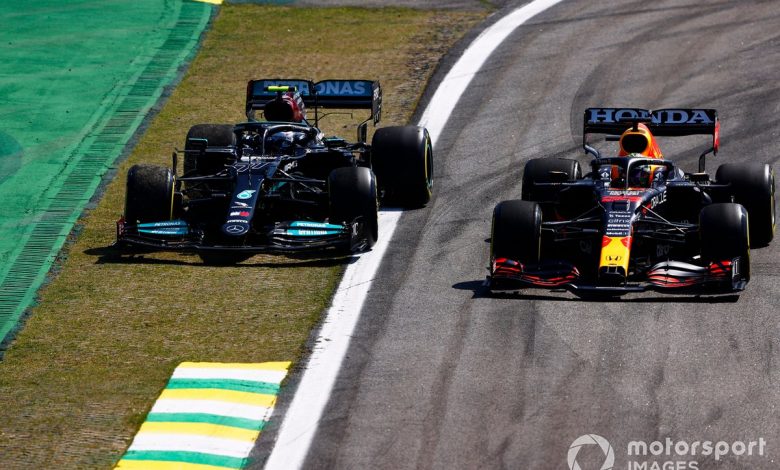 On Lap 48 of yesterday's Sao Paulo GP, Max and Lewis were battling very hard. Approaching Turn 4, it seemed like Lewis would overtake Max with ease, given he had slipstream and DRS. However, despite Lewis being ahead at Turn 4, both cars drove into the run-off area. For obvious reasons, the incident was noted by the stewards.
We, sitting at home assumed that because they're the FIA, they'll sit down, assess all camera angles, and then come to a conclusion as to who was at fault. They did eventually give us the message that there was no investigation necessary, though we can safely assume that they looked through all possible camera angles, and saw both drivers' onboards, right? Right? Oh wait……..
In an interview with Autosport, race director Michael Masi commented that they didn't see Max's onboard before making a decision. He further said that that the race director only has access to the camera angles which were shown on the broadcast, which didn't include Max's onboard. Here's the footage we have of the incident.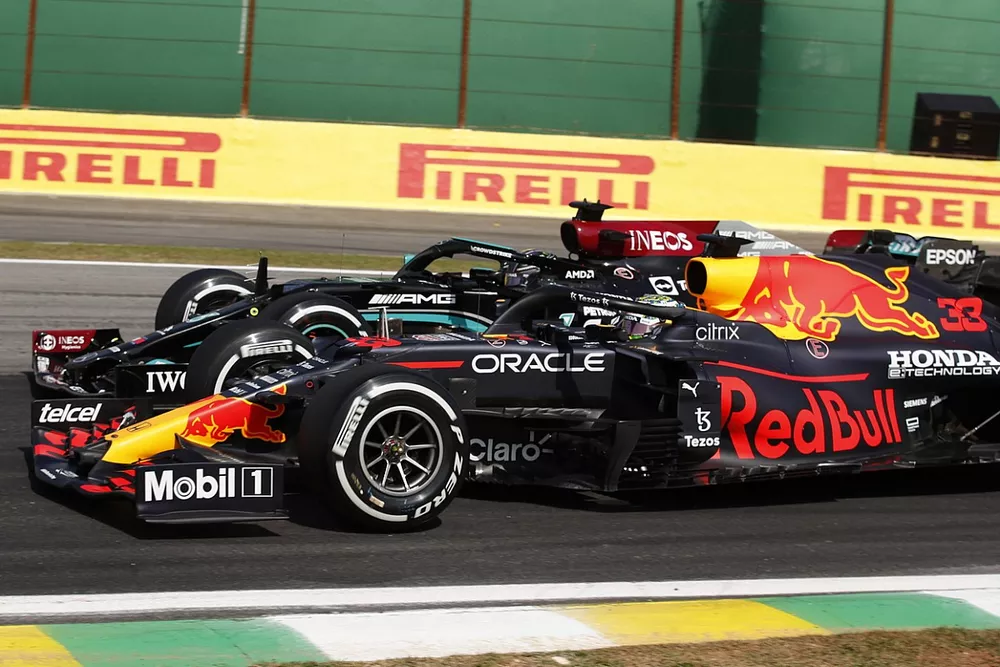 This is alarming to say the least, as it was a move which could've drastically changed the race had there been contact between the two. Masi said that the stewards would have a look later on once all the camera angles became available, like 360 degree cameras and cameras not shown on the live broadcast. Max did not get penalised in the end, though Masi did say that he intended on showing the black and white warning flag for the incident.
We could debate in the case of "let them race like the old days", though it's a fact- we've not seen Max's onboard yet, so none of us know what exactly went on. If it ended in tears, Max would've had the upper hand in the standings, and would've gotten away scot-free.
This incident really shines a light on the quality and level of decision-making by the FIA. However, given the time crunch they face while in a live race, wherein they need to focus on all the live action at hand, it's no surprise they didn't get time to see all the possible angles. However, they will have to be more stringent about such incidents in the future- we don't want to see the championship ended by a crash between title rivals now, do we?