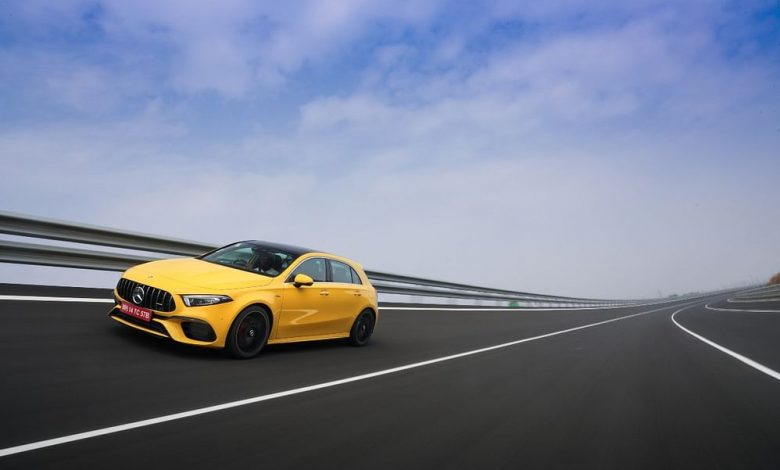 Mercedes had planned to bring the A45 AMG S to the market sometime after Diwali, and guess what? It's here, and prices start from Rs 79.5 lakh ex-showroom. It will be the newest addition to the ever-growing list of AMG models in India, and goes to show that Mercedes sees value for the AMG marqee in the Indian market.
Right from first glance, it's not possible you won't fall in love with this car! The AMG-specific Panamericana grille and matte black wheels are gorgeous, the side skirts, roof-mounted spoiler and the snorkel make the overall look of the car stunningly beautiful.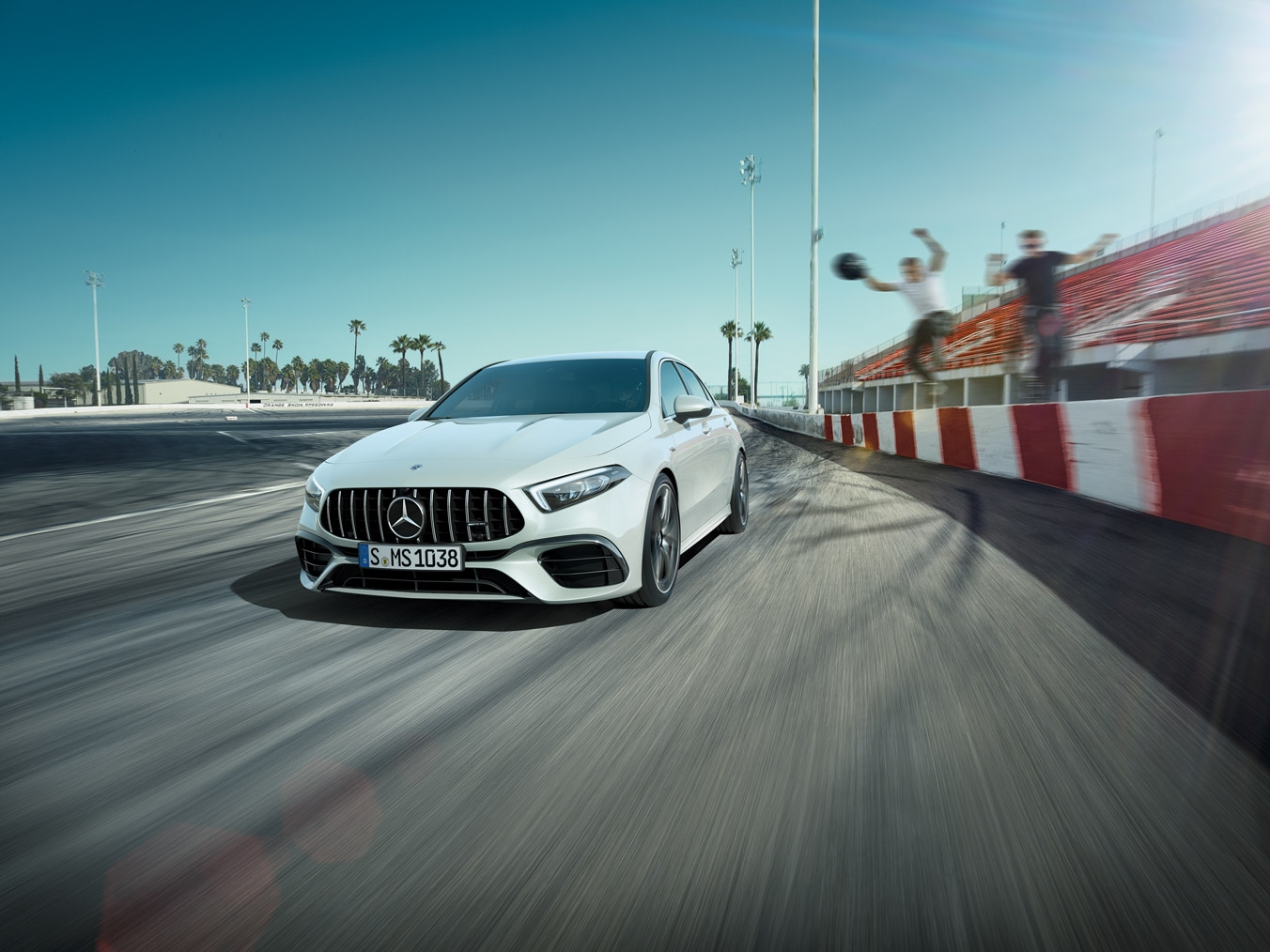 As for the engine, it's no big deal at all. It's only the most powerful 4-cylinder engine in the world, and only produces an earth-shattering 421HP/500NM of torque, with a 3.09 second 0-100 speed! Combine this with the 4MATIC system in the car, and you find yourself a car that is incredibly powerful, while also having the ability and capability to handle like a dream!
On the inside, the car gets an all-digital instrument cluster and an infotainment system, both of which are 10.25″ in size. The car is also spacious enough, and the panoramic sunroof and Burmester sound system will be sure to make being in the car seem like bliss!
Hence, we can come to a simple conclusion- everything about the car is amazing apart from the price. That goes without saying, though we must really applaud the folks over at AMG who designed the car- it's nothing short of a masterpiece. It's a car upon which once eyes are laid, will be difficult to take off!