Formula 1
Ahlan, Qatar! Here's the events of Friday practice running at the Losail International Circuit
FP1 saw drivers get their first runs around a circuit new to most of them, while FP2 saw the cars look stunning under the lights and a few track limit violations!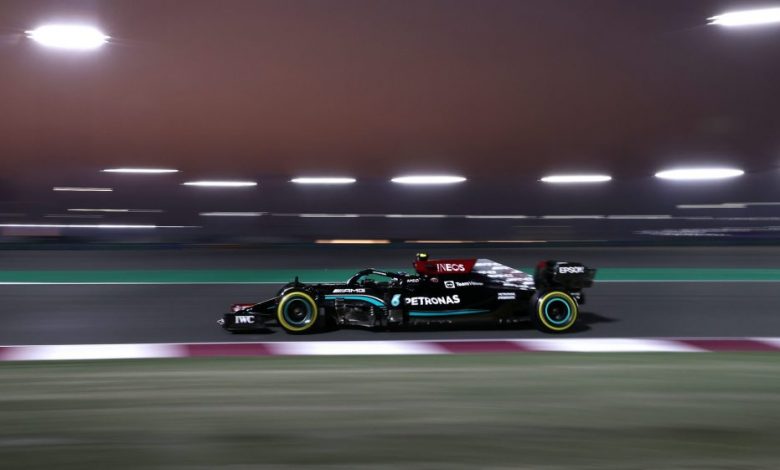 Friday running at Losail International Circuit was eventful, with drivers exploring an unfamiliar track for most of them. The circuit looks very flowy, with one corner leading immediately into the other and a long straight plonked at one part of the circuit. How this will affect racing and cars following one another, is debatable at best, so let's wait for Sunday to get an answer. Another talking point is the pit lane entry- it's unique in the challenge it provides, that's for sure!
A development we saw was the stewards rejecting Mercedes' appeal to have the Brazil incident reviewed after we got to learn some pretty horrific details about how the FIA went about investigating the incident. What this will mean for the remaining 3 races of the year, I can't say for certain but it will surely spice things up!
BREAKING: Stewards reject Mercedes appeal into incident between Hamilton and Verstappen in Brazil last weekend #F1 pic.twitter.com/Oij87Fods1

— Formula 1 (@F1) November 19, 2021
Let's dive straight into Friday's action now!
FP1
The drivers were all out on track to drive around a circuit unfamiliar to most of them, and it was great to see many cars out on track. Daniel set the initial pace which wasn't a surprise considering how he really seemed to like the track, though was soon beaten to the top spot by Max around the halfway mark.
The times are coming down significantly as the drivers start to get used to the new surroundings

Max Verstappen tops the leaderboard so far in FP1 with a 1:24.855 🚀#QatarGP 🇶🇦 #F1 pic.twitter.com/eEGiUI0XC6

— Formula 1 (@F1) November 19, 2021
Stroll's FP1 ended early thanks to hydraulic failure on his car, and he drove slowly back to the pits to end his session. Traffic could be a bit of a challenge, as was seen with the tussle between Carlos and Yuki on the main straight!
A new button in Yuki's car this weekend? 😉

Helps fend off pursuers effectively 👌#QatarGP 🇶🇦 #F1 pic.twitter.com/11NfDGkPbe

— Formula 1 (@F1) November 19, 2021
The session drew to a close without much in terms of issues for the drivers. Pierre and Mick did go off-track, though no crashes took place. Max closed out the session in P1, followed in P2 by a quick Pierre and Valtteri in P3. Lewis was P4 while Sergio finished in P9.
FP1 wasn't the most indicative session in terms of the car's pace, as for the most part drivers were just finding the limits of the car and track. A few pieces of bodywork were also lost by some drivers which halted their progress in the session, though no major damage occured. Onto FP2 now we go!
FP2
No matter the track, F1 under the lights looks nothing short of absolutely stunning! For reference of this, just look at this gorgeous shot of the Aston Martin and the Mercedes under the lights- they're magnificent!
FP2 began in dusk conditions under the large spotlights of the Losail International Circuit. However, it wasn't just the cars, the track itself was looking amazing as well! On a racetrack which witnessed the world's fastest sport, how could the track look average at best, now can it?
Twinkling track lights at dusk 😍#QatarGP 🇶🇦 #F1 pic.twitter.com/FLcZfrzw8f

— Formula 1 (@F1) November 19, 2021
Max set the initial pace, while Checo struggled with the glare from the lights and asked for a different visor. Once the fastest sector times came up, it became evident that this could be a close race, with Mercedes seemingly strong in Sector 1 and 2, while Red Bull had the upper hand in Sector 3.
FASTEST SECTORS: Valtteri, Lewis, Max#QatarGP 🇶🇦 #F1 pic.twitter.com/M9tTgM7RiJ

— Formula 1 (@F1) November 19, 2021
Yet again, Pierre showed great pace, and finished the session in P2, while teammate Tsunoda was a few places in P7- the AlphaTauri seems quite strong here! The session ended with a great showing from Valtteri to go P1, Pierre in P2 and Max in P3. Yet again, Lewis was P4, and Checo was P8.
Lance made up for limited running in FP1 by going 6th fastest, while Mazepin did not run thanks to a chassis change on which the team will be working throughout the night. 14 cars lapped within one second of each other, and that just goes to show how close the field spread could end up being on Saturday and Sunday- each lap will matter, and a small slip-up could see a possible top 10 turn into a P13 or P14!
In Conclusion
Friday at Qatar was eventful, and we will surely be in store for an exciting quali and race. I'm interested in a few things- who among Max and Lewis will come out on top, AlphaTauri vs Alpine and McLaren vs Ferrari. Also something of note would be to see how Aston Martin perform- they are either in contention for good points or they're far away from it, with no in-between, though I feel that this track could be the venue for that in-between performance to come out. After an interesting Friday, I just can't wait for Saturday!