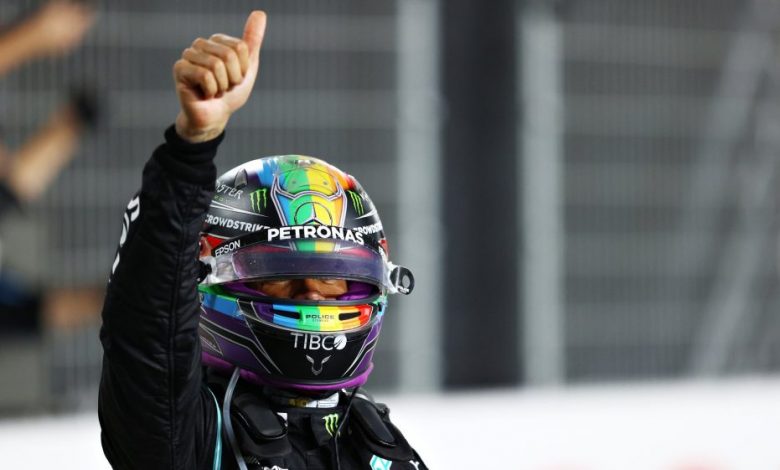 I can say with some certainty that many of us are now fans of the Losail circuit after this race! I might have been a bit critical of the track when it was officially announced, but I have no doubt that despite a dominant win for Lewis, there was enough and ample drama and action further down the field, which was fantastic to see!
Race Rundown
The 2021 Qatar GP was an exciting race, with action up and down the grid. We had action even before the start of the race, when Max and Valtteri were given grid drops for ignoring yellow flags. This promoted Gasly to P2 and Alonso to P3, and at the start Lewis got away well, while Fernando overtook Pierre. Max made up ground instantaneously, shooting up from P7 to P4, while Valtteri fell back from P6 to P11.
LAP 1/57

Hamilton gets away well in P1

Alonso takes P2 from Gasly

Verstappen up to P4 after quick start#QatarGP 🇶🇦 #F1 pic.twitter.com/GNPG4YtMWQ

— Formula 1 (@F1) November 21, 2021
Max then passed Gasly and Alonso, and by Lap 6 he was up into P2, though a far way behind behind Lewis. Further back, Perez was making up good ground on all those ahead after a disastrous qualifying saw him start in 11th. Pierre was attacked by Lando and Perez, both of whom overtook the Frenchman in fine style.
LAP 14/57

Lando Norris is up to P4 after a nice move on Pierre Gasly 👀

Shortly afterwards Sergio Perez also passes Gasly, to put the second Red Bull into P5 🚀#QatarGP 🇶🇦 #F1 pic.twitter.com/8Al1yLULpc

— Formula 1 (@F1) November 21, 2021
Max pitted, and Lewis followed suit one lap later and still came out in the lead. Valtteri was in P3, though he was one of the few who hadn't made a pitstop yet. Fernando and Sergio had a good battle, and the Mexican came out on top. Them, disaster struck for Valtteri- his tyre blew after he stayed out way to long, and he limped back to the pits sans a full front left tyre and with a damaged front wing. He also gave Fernando a taste of Indian culture seen in Diwali while going back to the pits!
LAP 35/57

Bottas does manage to nurse his Mercedes back to the pit lane for repairs 👨‍🔧

But he emerges in P14 – more than a lap behind the leaders

Advantage Red Bull with just under 20 laps to go#QatarGP 🇶🇦 #F1 pic.twitter.com/5boH6Ol1jC

— Formula 1 (@F1) November 21, 2021
Lewis led the field comfortably, though after Valtteri's dramatic puncture the top 2 decided that it wasn't worth risking staying out on the hards, and both dove into the pits to change to mediums, which would take them to the end. Perez also pitted, but unlike the top two he didn't rejoin in the same position, instead falling back to behind Stroll and having to make up places yet again.
Fernando wanted some payback from Esteban for the Hungary masterclass where he held off Lewis to help Esteban take his maiden win, and came on the radio to instruct the team to tell Esteban to defend like a lion! However, Qatar is a quick track with far less downforce than Hungary, and Esteban wasn't able to do much- though his efforts were valiant indeed!
LAP 48/57

Ocon does fight hard, but in the end he can't hold Perez off – and the Red Bull man moves up to P5

Tense final few laps coming up in the battle for P3 and a podium place! 🍿#QatarGP 🇶🇦 #F1 pic.twitter.com/9v5d7DXezN

— Formula 1 (@F1) November 21, 2021
Toward the end, Lando, Russell and Latifi all suffered drops in pressure which affected their race, Latifi having to retire. When Latifi's car was being recovered, the VSC was called out, which saw Max pit for Soft tyres to ensure the fastest lap, while it also did the double job of halting Sergio's progress while helping out a 1-stopping Alonso. Absolutely nothing stopped Lewis though, as he won by a distance. Max came home P2 with the fastest lap on the last lap, while Alonso held off Perez despite losing over 4 seconds in the final lap thanks to having to conserve tyres! It was a great finish to what was an unexpectedly entertaining race.
A podium to remember in Qatar 🥇🥈🥉#QatarGP 🇶🇦 #F1 pic.twitter.com/lDduFhUvg4

— Formula 1 (@F1) November 21, 2021
Let's now look at each team's race in detail!
Mercedes
All the luck for Mercedes went to one side of the garage- and it definitely wasn't Valtteri's side that got it! The Finn had a poor start, dropping from 6th at the start to 11th by the end of Lap 1. He stayed out way too long on the mediums and in turn got a dramatic puncture due to which he went off-track and left dazzling sparks on his way to the pits, though his race ended about 10 laps from the end as the team were worried he'd damage more if he continued on. It was poor strategy from the team to leave him out so long, and it could cost them in the long run.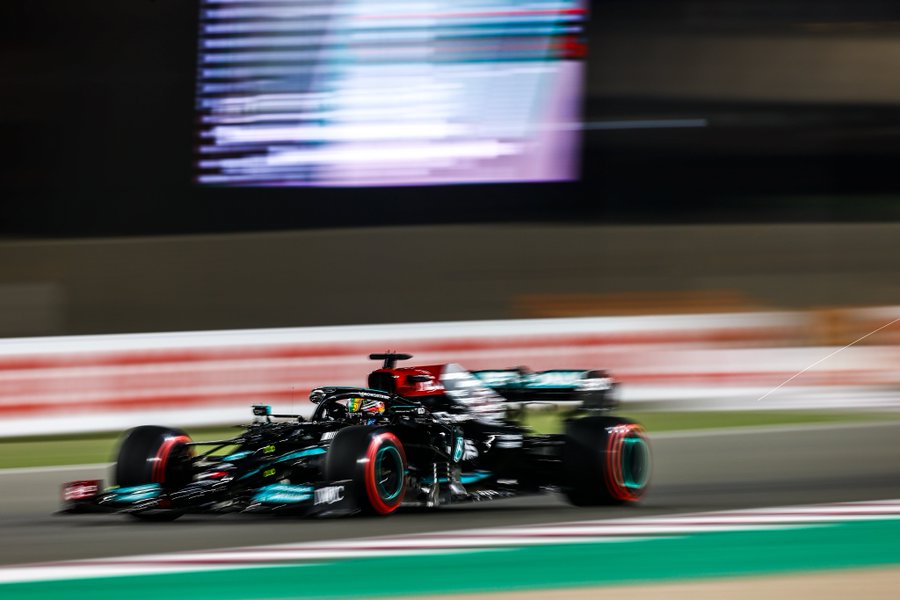 As for Lewis, there was nothing more he could've done. He dominated the entire race from start to finish, led every lap and was just faultless. He missed out on a Grand Chelem thanks to Max taking the fastest lap, though he had done enough and more to cap off a dominant weekend in P1, and reduce the gap between him and Max to just 8 points with 2 rounds to go! This championship battle is really heating up, and could we even possibly see Lewis and Max go into the last race at Abu Dhabi separated by less than 5 points, or even lesser? I'd like to think so!
Red Bull
Considering the many setbacks the team faced prior to the race, with Perez's poor qualifying and Max's grid drop, the team did well to claw back to P2. Max made a lightning start and moved up from P7 to P4 within 2 corners, and then made his way up to P2 from where he drove quite a lonely race, finishing in that very position. Every point Max picks up now will be crucial, his championship depends on it!
Checo Perez had a great comeback, and the way he clawed back up the field was remarkable as well. The team misjudged his strategy by a tad bit, and a net P3 ended up becoming a P4 when he couldn't make his way past Alonso in the final laps thanks to a poorly-timed VSC and a slightly misjudged strategy. He finished P4 in the end, so not bad, though a podium could've been possible, so he and the team will be ruing the lost opportunity!
Aston Martin
Aston had quite a good race, considering how their recent form. From struggling to score to achieving a double points finish is a great achievement, with Lance a fantastic P6 and Seb finishing P10!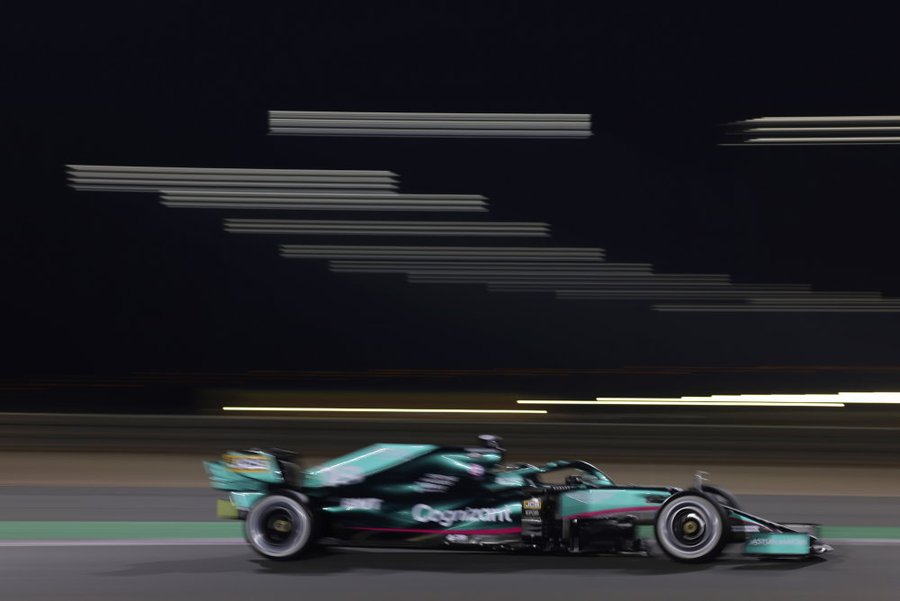 The strategy paid off in the end for the team, though Lance could've got Esteban for P5 in the end. 9 points from the weekend aern't bad at all though, and provided Aston can keep this pace up in Saudi and Abu Dhabi, they might just have an outside chance at taking a possible P6, though it's very unlikely.
AlphaTauri
AlphaTauri cooked up their strategy today, converting a P2 and P8 into a P11 and P13. Pierre's fall from the front row to P11 was incredibly painful to watch, and AlphaTauri effectively ended their race with their stretegic calls, pitting way too early and then  having to stop at an odd lap.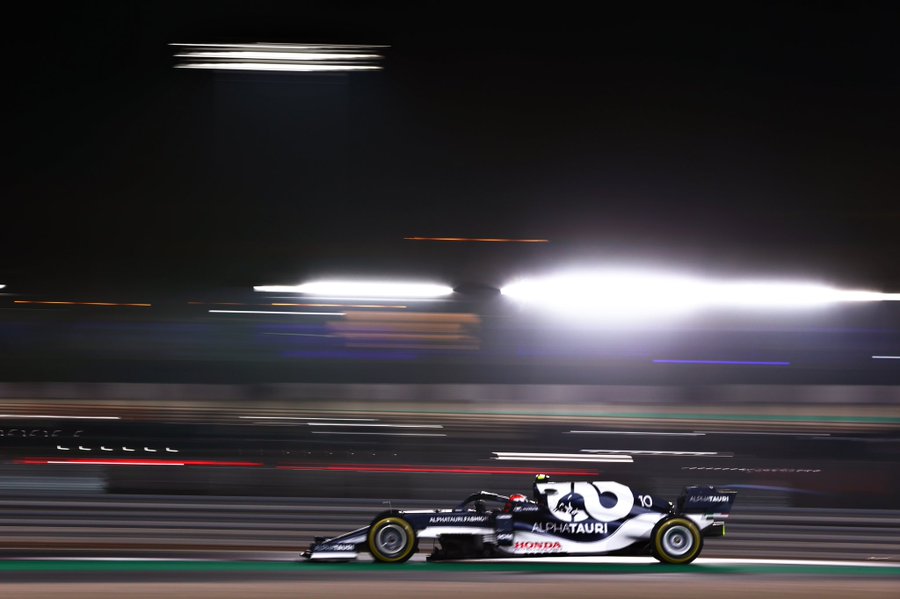 Yuki also fell down the order in a rapid way, getting overtaken with ease by all those around him. His strategy was also quite compromised right from the start, and he couldn't do much in the end. AlphaTauri's no-score means that Alpine now move up to P5 in the constructor's standings by a margin of 25 points. If AlphaTauri intend on finishing P5, Yuki will have to step up while the strategy team needs to take a good look at the mirror prior to the next race!
Alfa Romeo
Both Alfa cars were invisible for most of the race, with Kimi having more screen time of the two. Kimi finished P14 while Antonio finished just behind in P15, after a quiet day for the Swiss squad.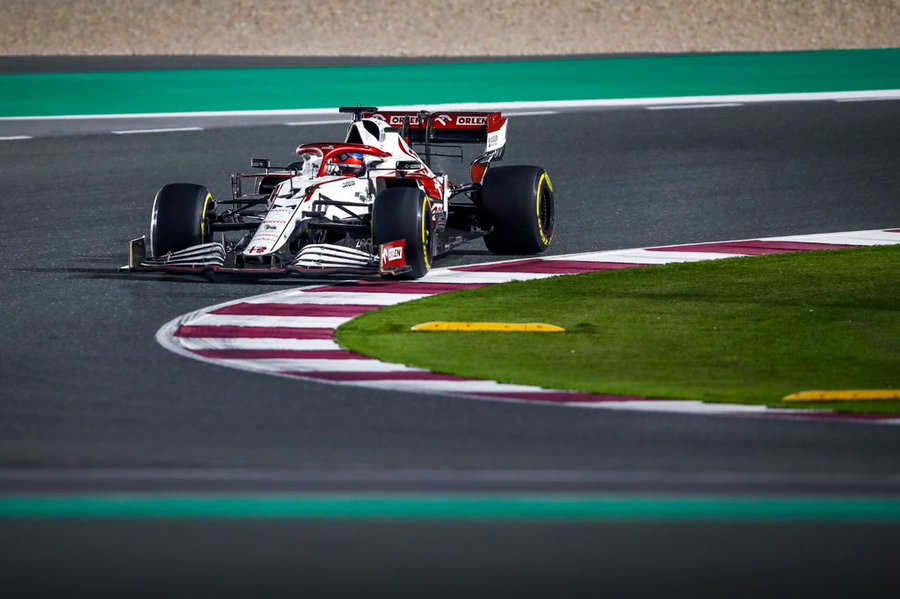 I well and truly think Alfa's challenge for P8 in the standings is over- they just don't have the car. It's a shame Kimi will likely not score at either of the next few events, he deserves to see out his career with points at the least, and the same goes for Antonio! It wasn't a great race for the team at all here in Qatar.
Williams
For Williams, Qatar was not a fantastic race- both cars got punctures a few laps from the end! George was having an alright race and looked on course for a potential P13-P15 finish, though a puncture ensured he wouldn't finish any higher than 17th.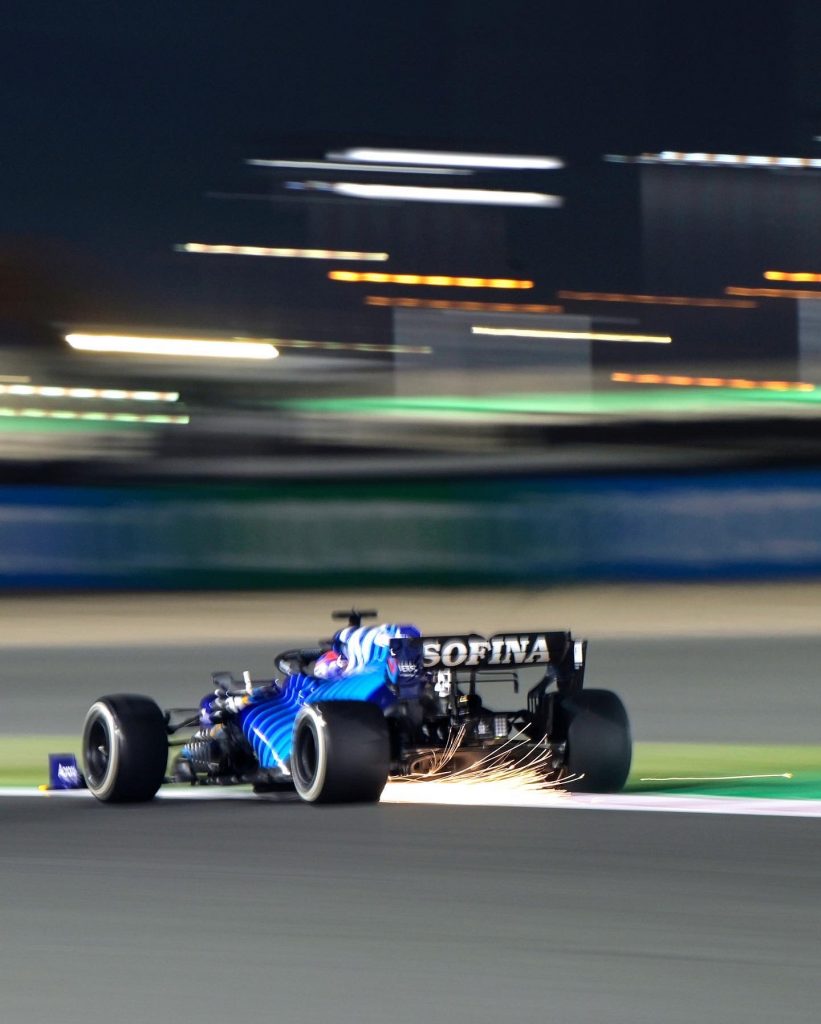 For Nicholas it was even worse. He got a puncture just after crossing the pit lane entry, and hence would've had to complete an entire lap to come back to the pits and change tyres. The team did tell him to park up and retire, which while being recovered in the last 3 laps brought out the VSC, and hence indirectly helped out Alonso's bid to retain P3!
Alpine
It took 2,675 days or 7 years 3 months and 26 days for us to witness a legend finish where he's always deserved to- on the podium! Fernando's promotion up to P3 pre-race was all the impetus he needed to go guns blazing at the start, and was proved when he took P2 almost straightaway. A late-race VSC caused by Latifi's stricken Williams saved him from being attacked by the fast but 2-stopping Checo Perez in the last few laps, and he held on to finish P3 to claim his first podium since all the way back in Hungary 2014! It was a great instance of teamwork, and this could be the beginning of a fantastic partnership come 2022!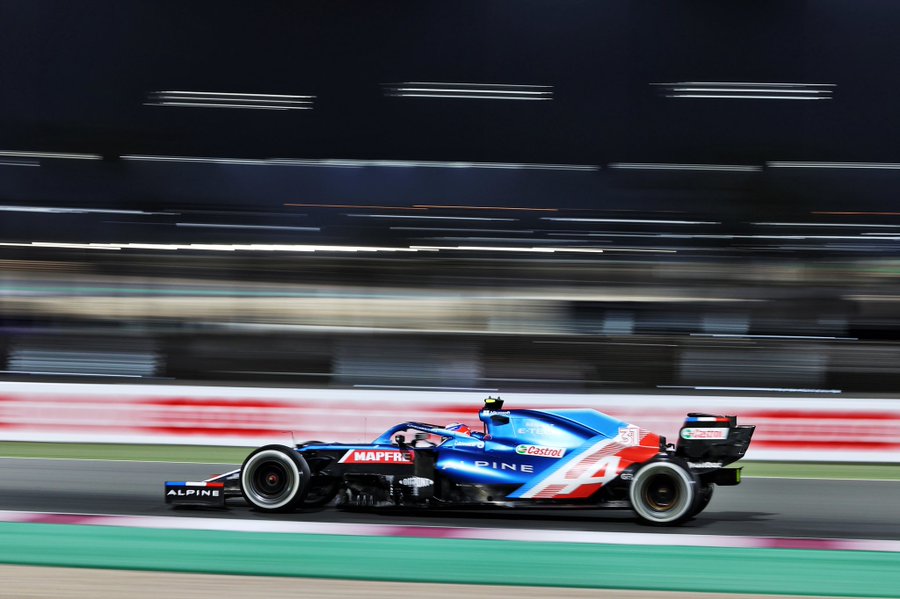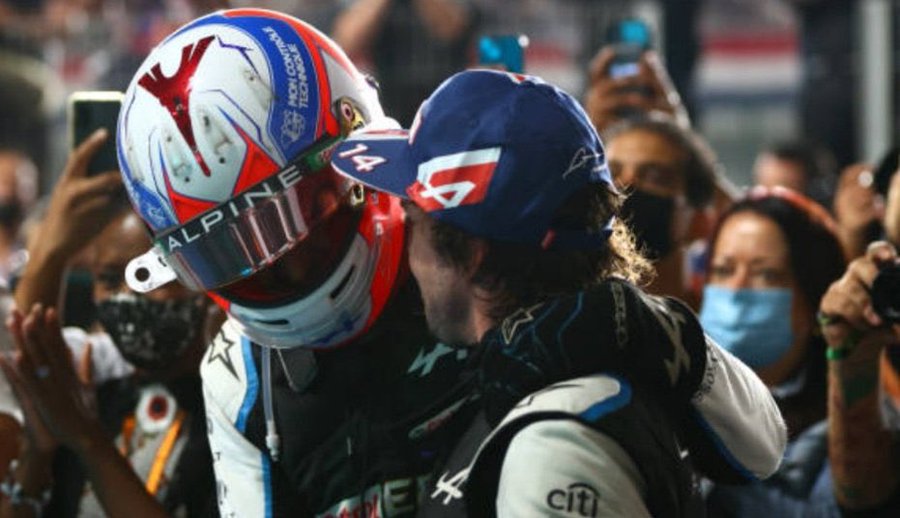 Ocon also had a good race, going from P9 to P5 at the flag. He had a great start, and late in the race he even paid back Fernando for Hungary, by defending against Perez and doing his best to help out Fernando's bid for the podium, although he could only do so for a few corners at most! His P5 combined with Fernando's P3 meant that Alpine took home 25 points on a day where their closest competitors AlphaTauri took home 0, so it was a great weekend for them overall!
Ferrari
Ferrari played the safe game, choosing a simple and conservative yet effective strategy for both Carlos and Charles to take home P7 and P8 for the team, and 10 points in the process. Carlos had a quiet race for the most part, chasing after Stroll and Ocon towards the end of the race.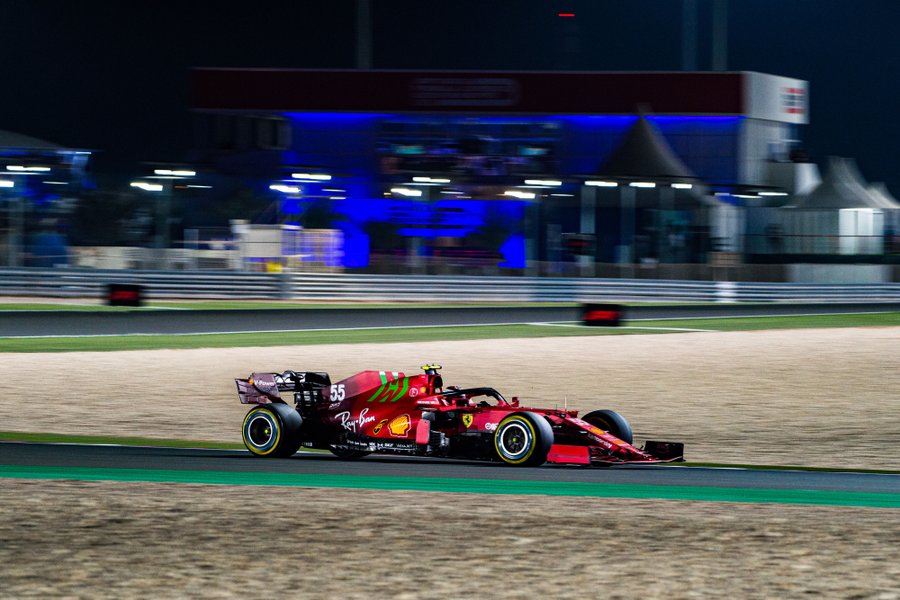 A bit of double-stack perfection from the @ScuderiaFerrari crew in Qatar on Sunday 👌🧑‍🔧#QatarGP 🇶🇦 #F1 pic.twitter.com/3LBK5H8hM6

— Formula 1 (@F1) November 21, 2021
Charles had a decent run, having to battle quite a few cars to be able to move up the order. He made some fantastic overtakes, though the highlight of the entire race for Ferrari was their sublime pitstop- double-stacking to perfection, and giving Carlos and Charles incredibly quick 2.2 and 2.4 second pitstops respectively! Charles also did eventually catch up to Carlos, but finished behind in the end.
McLaren
McLaren were hoping for a better Qatar GP, though it was all lost when Lando received a slow puncture and was forced to pit again. Lando was McLaren's only hope for points, though he did pass Vettel late into the race with his fresh new tyres to claim P9, though the extra stop caused due to the puncture really cost McLaren some good points.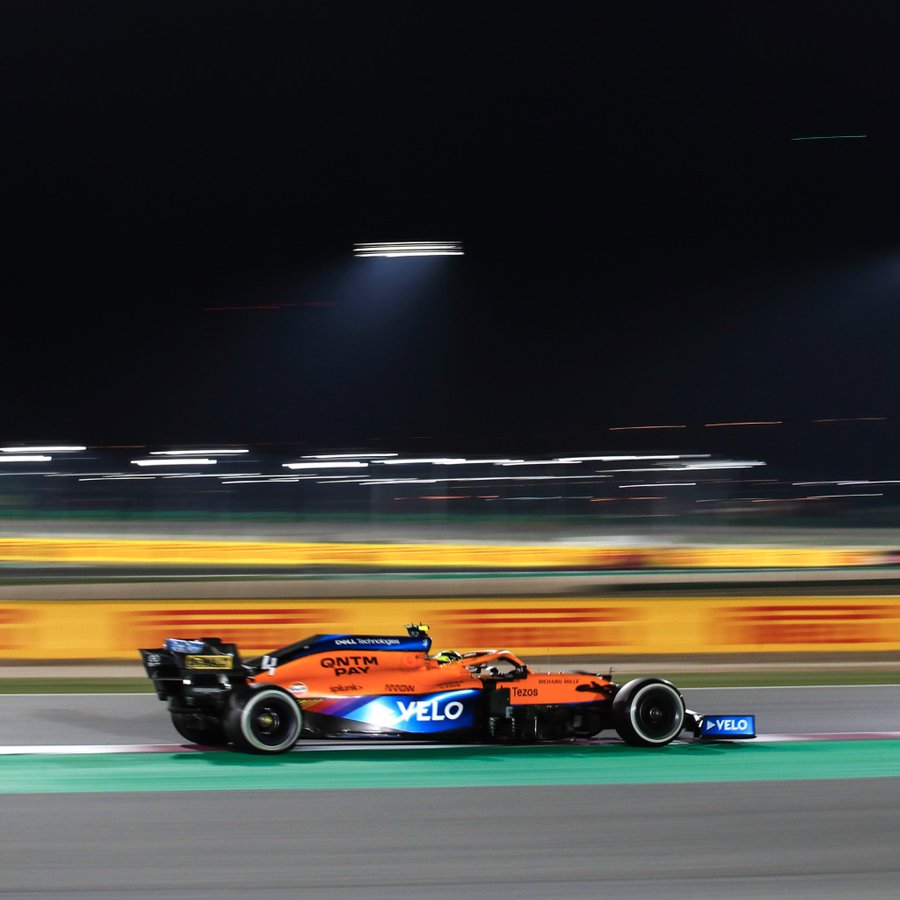 Daniel just wasn't having a good day- a P14 start only resulted in a P13 finish in the end, which now sees the Aussie have 3 point-less races in succession. Saudi Arabia's many straights could favour the McLaren's quick Mercedes engine, though it must be asked- is the 40 point deficit they now have to Ferrari an insurmountable one now? Only time will tell.
Haas
Okay yeah. About Haas… they didn't do anything at all in the race. Mick drove valiantly to drag what is effectively an F2 car to P16, and he gave Haas some screen time when he had a scary off 4-5 laps from the end, in which he lost the car but managed to avoid a spin or any damage.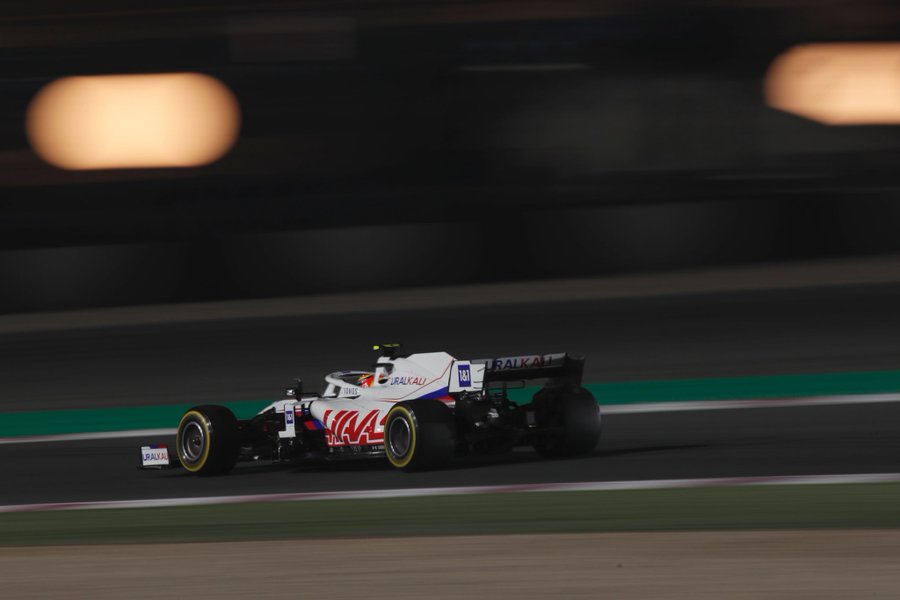 As for Nikita, I think we should excuse him for this race. The guy only did 16 laps on a brand-new track for crying out loud, and he just didn't have the chance to practice and find the limits of the car! He finished dead last in 18th, even behind Russell who had a puncture and had to drive for almost half a lap without a front left tyre!
In Conclusion
The front left tyre caused havoc for many on Sunday, and ensured that we had moments of high drama. Seeing all those sparks from the various tyres and front wings of different drivers, it almost looked like Diwali on the racetrack!
After what was a good Qatar GP, we head over to the country next door- to Saudi Arabia. The Jeddah circuit is incredibly fun to drive around in the F1 game, though there aern't any opportunities to pass as such! The long straights could favour the Mercedes, though as we've seen here, with the possibility for punctures and surprise results like how we saw today with Alpine, a lot could happen- we just need to wait till December 5th to find out exactly what!