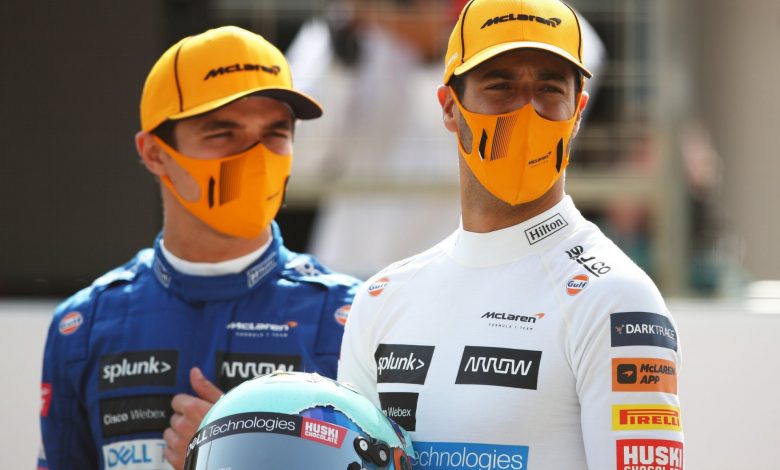 In an article on Motorsport.com, McLaren team principal Andreas Seidl called the poor points haul from the triple header "painful". It would be an understatement to call it painful, as the correct term would be "continuous and repeated devastation". Well, at least as per me that's an apt thing to say!
McLaren entered Mexico on the back foot, and needed a good run of form. They hadn't outscored Ferrari since the Russian GP, and despite Turkey and USA suiting their car, Ferrari outscored them. They entered Mexico with a 4 point lead over Ferrari, and would've been hoping that the long straights in Sector 1 would suit their car, and they could come out of the weekend with a bigger advantage than they came in with.  It wasn't part of the plan then, to see Ferrari take P5 and P6 while McLaren just took a solitary point, with Lando finishing P10! Daniel's brilliant qualifying was immediately undone at Turn 1 when he torpedoed into Bottas, damaging his front wing and ruining his race.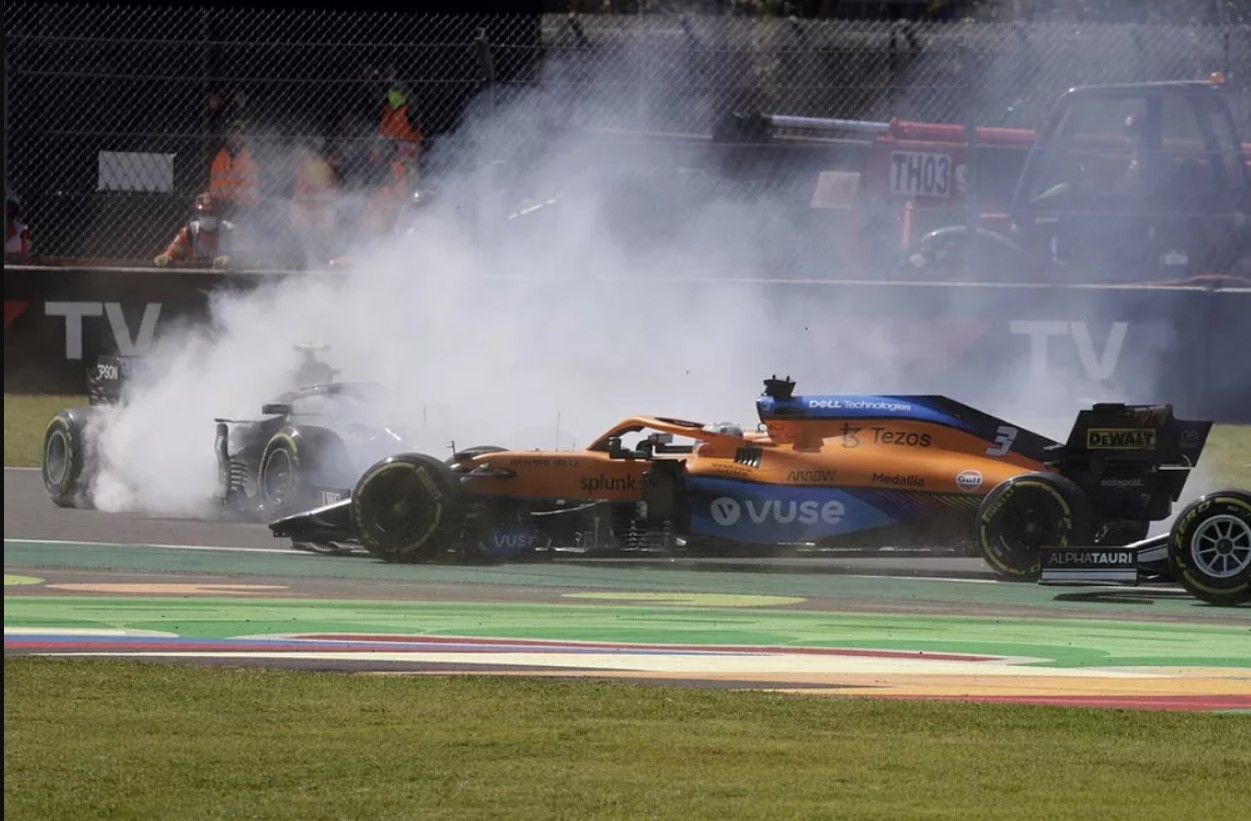 The higher-ups at McLaren would've probably said "Alright, no sweat. Interlagos is up next, and with the long straights , the track should suit our car! We could gain an advantage on Ferrari here again." Unfortunately at Brazil, Lando made contact with Sainz on Lap 1 and dragged his car back to P10 in the end, while Daniel had to retire after a loss of power while running in the points.
Yet again, McLaren would've come into Qatar hoping for success, with the track suiting their car on paper. It actually did, and Lando was doing very well thanks to it also. However, the team lacked good luck, as Lando had a puncture late into the race which dropped him from a possible P5 all the way down to P9, while Daniel's car had issues with aggressive fuel saving, which restricted the Aussie's progress up the order. To add even more salt to the wounds, Ferrari came home in 7th and 8th, which wasn't their best showing on a track where they seemingly had more work to do, yet they took home more points than their rivals.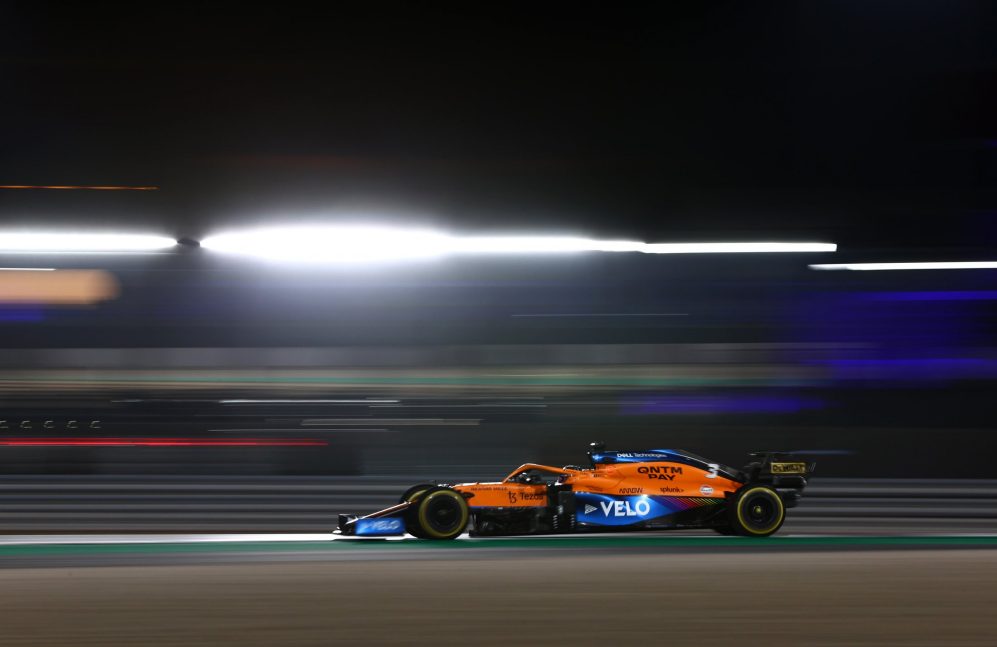 Right from the start of the season, it became apparent that the battle for P3 would be between Ferrari and McLaren. It's been bumpy, but on circuits like Monza, Le Castellet and Sochi their car was unbelievable all thanks to the super-powerful Mercedes engine, but they've struggled on tracks with slower corners like those at Zandvoort, Turkey, and more recently Qatar.
As for the drivers, Lando has been one of the stars of the season. His pace and speed is unparalelled, and he's finished in fantastic positions on multiple occasions. It's Daniel whose season has been rocky to say the least, with a difficult first few rounds, struggling horribly against Lando to then winning in fine style at Monza and then yet again having difficult run of form in the last few races. Daniel is one of the best in the sport, though it's not been a fantastic season for him excluding Monza. If Daniel had been in the form he showed at Renault in 2020 and Red Bull in 2014, I wouldn't have to write this article- he can be the absolute best on the track when he's fully comfortable with the car!
What's lacking for McLaren is a bit of luck and consistency. By this I don't mean that Ferrari need to strike bad luck, but instead McLaren need to just aim and work on the consistency which they have shown on many occasions, but which they seem to be losing towards season's end. The highs of a 1-2 at Monza to the lows of no points from Hungary, they've done well in retrospect to only have a singular race where neither car scored. They're also still the only team to have a 1-2 this year, and what they need to do is come back guns blazing in Saudi Arabia and go full send in Abu Dhabi.
All this does not mean that the Prancing Horse in Ferrari will settle down just because of the above reasons. 2020 might have been a disaster for them, but they've been nothing short of exceptional in 2021. The strongest driver pairing on the grid coupled with what is a far superior car to 2020's iteration, Ferrari are not going to stop come what may. USA, Mexico and Interlagos were tracks where they were expected to struggle, but they ensured that they scored more points than McLaren in all of them. They're as hungry for P3 as McLaren are- and it'll be difficult to stop them.
Unless Saudi Arabia is perfectly suited to McLaren's car and they can score a massive haul of points as compared to Ferrari, it's quite possible that their run for P3 is over. If not Ferrari, other teams could spring up surprises akin to how Alpine had fantastic pace in Qatar, and troble McLaren there. P3 looks out of reach, but we must never forget  the words of the late, great Murray Walker "Anything can happen in Formula One, and it usually does!". McLaren are fighters. They've shown it on many occasions in the past, and they have the drive and capability to achieve what looks seemingly impossible. P3 could be a difficult task, but you can be damn sure that McLaren won't go out without a valiant fight! For this very reason, I absolutely cannot wait to see how Saudi Arabia and Abu Dhabi play out- they'll be races to behold!