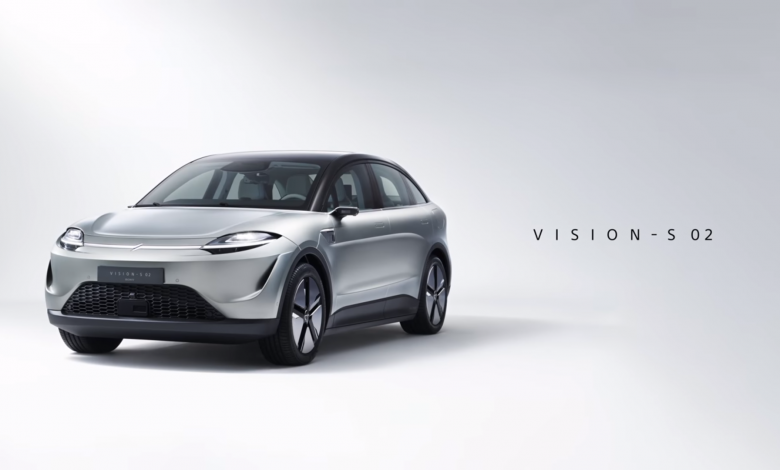 No, that's not a typo. Sony is interested in entering the mobility sphere, as they demonstrated with their prototype VISION-S cars! Sony has been conducting road tests, and seeing how the car adapts with the environment in imaging and sensing technology, and the human-machine interface as well. This is their second attempt at a concept car, as the first was the VISION-S 01 unveiled back in 2020.
Sony's focus is clear, as it wants the vehicles to fulfil a few main criteria- safety and security, adaptability and entertainment. At CES 2022, Sony showcased the VISION S-02, which uses the same EV platform as its predecessor. Sony says that the large dimensions of the car will be able to accommodate 7 people, while offering entertainment experiences as well. Here's each of their criteria explained in a bit more detail.
Sony is working on a system which can track the surroundings of the car in realtime, with sensors all around the car. They are high-sensitivity, high-resolution and dynamic in nature, with CMOS image sensors and LIDAR which can accurately let the onboard systems judge the surroundings. This is further enhanced to help the driver in the driving experience, as the internal sound and HMI system will work along with these sensors to help the driver get a better feel of the road and drive better as well. There is also an aim to release this car with Level 2 driver aids, and tests are taking place in Europe for the same.
Sony has put Time-Of-Flight sensors, which provide occupant monitoring features and driver verification. This also helps with voice recognition and gesture commands, which aim at enhancing the car's interface. There will also be a function to change display theme, and acceleration and deceleration sounds.
Vehicle settings, remote locks, and custom user settings can all also be synced with the cloud. These are low-latency, high-speed and high-capacity in nature, with the vehicle getting regular OTA updates, which enhance security as well. This is done using 5G technology in which Sony utilised the experience of their mobile phone division!
There are seat speakers which create a 3D sound field and have compatibility with 360 Reality Audio, and an integrated "Bravia Core for Vision-" video streaming service, which enables shared video content on both the front panoramic displays and rear individual set displays. However, the most interesting part of this is the compatibility with PlayStation!
Yes, that's right. With Remote Play capabilities, PS4 and PS5 consoles can be remotely linked to the VISION-S, allowing for occupants to game on the go- literally! This is done via Sony's cloud capabilities for the PlayStation. Now, gamers will have fewer excuses to not want to go out on a drive!
To achieve all this, Sony will set up a new company called Sony Mobility Inc this spring, after which the company will explore avenues to enter the EV market. The company will make the best use of AI and robotics, and will aim at creating a harmonious relationship between humans and robots. The future of mobility is on it's way, and it can play PlayStation as well! 🙂