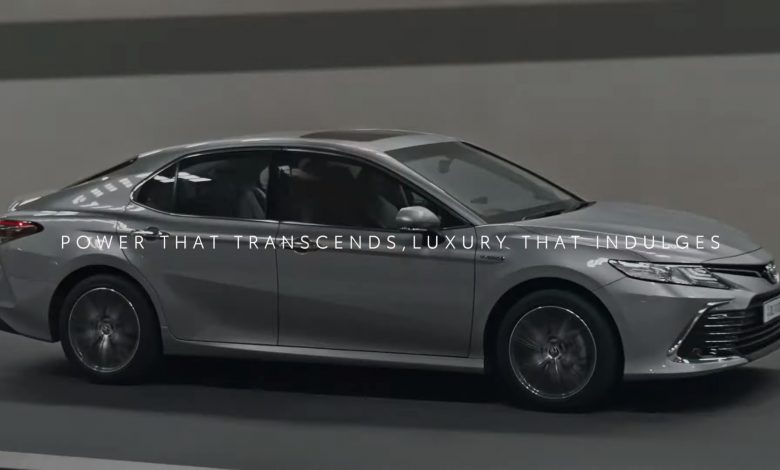 One of the world's most popular hybrid cars, the facelifted Camry will be reaching Indian shores soon. A short teaser for the car's imminent launch was posted, which gives but a small glimpse of the facelifted car.
The changes are there, though they might as well be counted on one hand. The front fascia has been given a slight rework, as has the rear tail lights, new alloy design and exterior colour. The only other change worthy to be mentioned will be on the inside, as the 8″ touchscreen will now be replaced by a 9″ touchscreen. All the other features will carry on from the existing Camry's feature list, such as the 9 airbags, JBL audio system, ventilated front seats, a HUD, sunroof and more will all be carried over.
Even the engine is expected to be the same one, with the 129HP/221NM 4-cylinder petrol unit being supported by the 88HP electric motor unit. The total power output of the electric motor is 160kW, and the combined power of the petrol unit and electric unit combined give the hybrid a total power output of 217HP/221NM, which is linked to a CVT with a flappy paddle gearbox.
As for pricing, we can expect it to be in the ballpark of Rs 40-42 lakh, and given how there is a dearth of hybrids in the country, the Camry has absolutely no competitors apart from the Skoda Superb. The changes may be few, but they're still there! Does this justify paying full price yet again for the car? That's up to the consumer's choice.