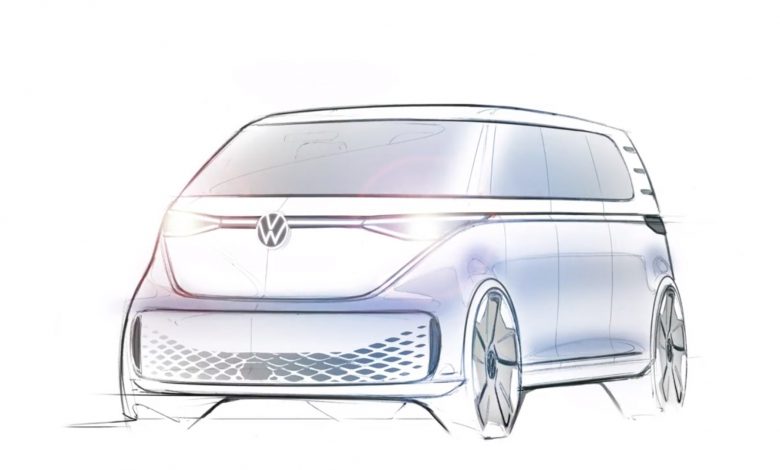 We all have seen a classic VW Microbus in a Hollywood movie, and its become iconic to see the Microbus, Transporter, Type 2, or whatever name was given to the car at the time. Now, VW has announced the revival of this iconic IP of theirs, this time in an all-electric format!
The classic Microbus was in production from 1950-1980, though gained almost all of its traction in the 1960s and 1970s, for the "Peace" and hippie revolution of that era. VW's CEO Herbert Diess posted a tweet for the same, in which he was quoted as saying:
The legend returns on 03/09/22! pic.twitter.com/Q4hFyCN5mr

— Herbert Diess (@Herbert_Diess) January 6, 2022
I shall now proceed to say that it's not 3rd September he's talking about and that he's actually talking about 9th March, though I'm sure you would've understood that already right? The road-ready version of the car will start production this year, with an expected release date of sometime in 2023.
That is pretty much all that has been revealed about the ID.Buzz as of now. Though the amount of info is somewhat limited, we can certainly expect more info to be revealed on 9th March, so all we should do is wait it out, and if waiting isn't your thing, how about preparing a mixtape to play in the ID.Buzz once it releases?