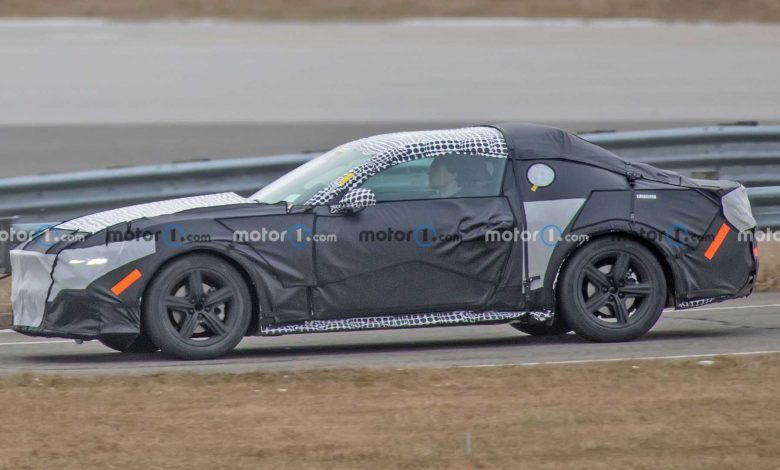 The Ford Mustang has been spied testing with a layer of camouflage on it, though some details are immediately apparent to the eyes! For starters, the grille looks to be quite large akin to Mustangs of the present and past, and the grille is separated from the lower part of the fascia by a small bit of bumper, and is divided in the center quite similar to the current-gen Mustang's grille. The bumper however looks to be a bit sharper and more sleek by nature, so this could possibly mean that the front part of the bumper could look slightly different from the tall one of the current-gen Mustang.
The image (credits to Motor1) also shows that the rear bumper is largely similar to the current Mustang, with the overall design and shape also being very similar to the existing model. The 3 vertical tail lights synonymous with Mustang seem to be present as well, though how much of this will end up making its way onto the production car remains to be seen.
As for the oomph, this could be the first time we see a hybrid powertrain with an AWD system, something which was rumored to be present quite a while back! There will certainly be a combustion engine in this generation of the Mustang, though don't be alarmed if the generation after switches to electric power. In fact, we might see a completely electric variant of this 7th gen model too if our sources are true. We might not have to wait long for some official announcements or news from Ford about the same, so all we should do now is wait and watch!