Formula 1
Kimi Raikkonen becomes the team principal of Kawasaki's MXGP team!
The Finn always had a deep-rooted interest in forms of motorsport other than F1, and will now be at the helm of a motocross team.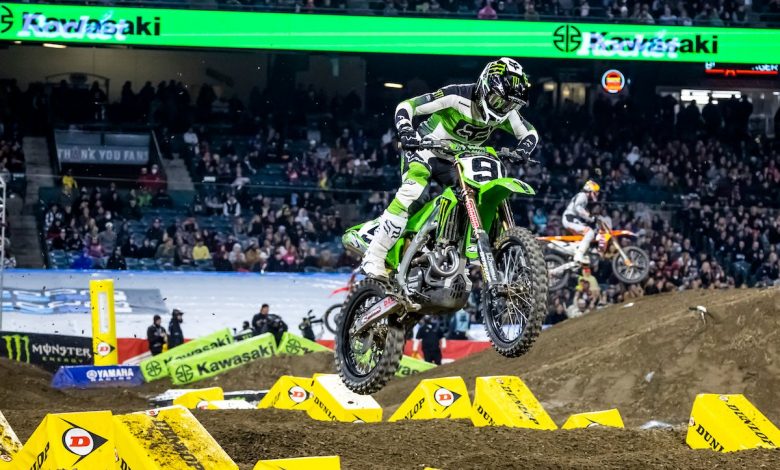 Ah, Kimi Raikkonen. The popular Finn has always been well-respected in F1, and also loved by everyone, be it for his on-track skill or his off-track antics! Kimi had announced his retirement from F1 back in September, and his F1 career came to a close at the end of the 2021 season. However, he wasn't just done with motorsport yet!
Those who have followed Kimi's Instagram would have certainly seen him share his love for motocross, with him even sharing videos of him and his son doing motocross on occasion. He has now announced via social media that he will be taking over at the helm of Kawasaki's MXGP project, which is the pinnacle of Motocross racing.
"It's no secret that, for me, one of my great passions in life for many years has been motocross,"

"But this team is not what you might call a hobby; it's very serious, very focused and we aspire to be the best we possibly can.

"Now I have retired from racing I will be able to spend more time on this project; not on the daily issues but more from a strategic point of view using my experience of how teams work and what creates success on the world stage."

-Kimi Raikkonen
Kawasaki Racing is pleased to announce @F1 legend Kimmi Raikkonen and former GP winner Antti Pyrhonen as the new @kawasakimxgp team leadership for the 2022 FIM World Championship. #Kawasaki #RaceKX #KX450SR #MXGP pic.twitter.com/ppiLI1dj62

— Kawasaki Racing (@RaceKawasaki) January 27, 2022
He will be taking over this duty alongside friend and former motocross rider Antti Pyrhonen, who had helped Kimi practice motocross while he was still driving in F1. Here's to all of us wishing Kimi success in this new venture of his. Who knows, we might soon see Kimi's team absolutely dominating in the MXGP world soon!