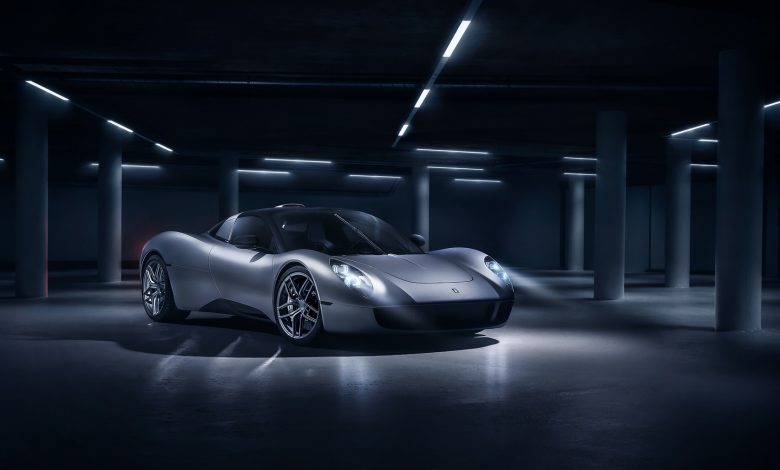 Teased a few weeks ago, the Gordon Murray Automotive T.33 is finally here in all its glory! The T.33 was dubbed as being a "supercar GT", and a first glance at the car reveals exactly that. The purpose behind this car was to make it more accessible, and open to everyday users- while still retaining its wow factor!
The car has a serious oomph factor, considering how it is powered by a monstrous Cosworth V12 which produces 606HP/451NM of power and a rev limit of 11,100 RPM, and doing so all while the engine weighs only 178KG! Along with it there is an option between a 6-speed manual or paddle shifters created by Xtrac, which at just 82KG also makes this the lightest supercar gearbox in the world!
As for the design and body shape aspect, the car was inspired by taking cues from cars of the 60s, and to ensure that weight was kept to a minimum only carbon fiber panels were used. This was also instrumental in the aero aspect of the car, with a new rear diffuser and clever shaping giving the car a new Passive Boundary Layer Control (PBLC) aero system which GMA says is 30% more efficient than any other conventional ground effects sportscar. There is also a spoiler which is small and discreet and can be operated as per the driver's wish, and all of this effectively gives the driver complete control over the car.
On the inside, the car has been designed in a minimalistic manner, and only what is necessary in the car was included- no gimmicks were included. This sees traditional rotary and analogue controls and dials in the car, and everything follows the basic concept of simplicity. Pricing starts at approximately £1.37 million, and production will be limited to 100 units globally. Deliveries are expected to start in 2024, so all we and even prospective customers can do at this moment is wait it out!