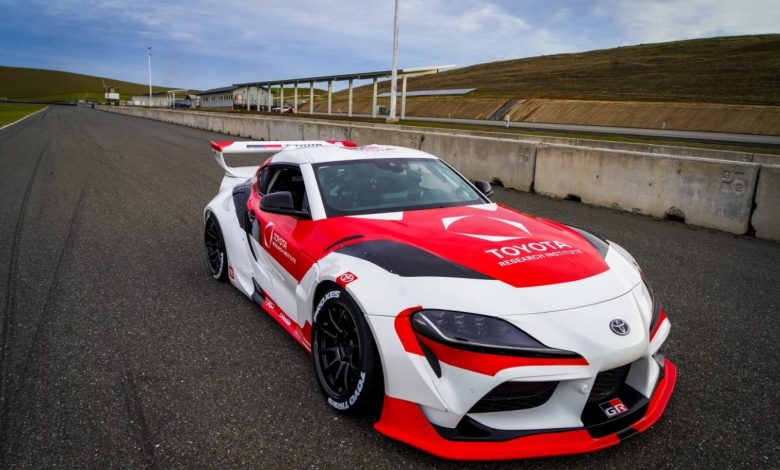 Doing a drift without spinning in itself is a big deal, and when done right it can be incredibly satisfying. Now, imagine a Supra drifting. Synonymous with JDM culture, the sight of a Supra drifting might make any grown man squeal with joy. To up the ante even further, now take the driver out of the Supra, and make it drift autonomously! If that sounds too good to be true then get ready, for it is very much true!
Combining their knowledge of vehicle dynamics and control design via their Nonlinear Model Predictive Control (NMPC) approach, Toyota successfully tested out the idea of utilising such controlled, autonomous drifting to avoid accidents occurring due to sudden obstacles or bad road conditions. Imagine drifting through a pothole-ridden road- you'll get out safe, and earn style points in the process as well!
The idea behind this was taken with inspiration from drift legend Ken Gushi and also auto performance specialist GReddy, who are experts in drifting at speed. Toyota said that millions of people perish worldwide each year due to road accidents, and that provided such a system became commonplace then the risks of such accidents occuring would reduce by quite a bit.
"At TRI, our goal is to use advanced technologies that augment and amplify humans, not replace them,"

"Through this project, we are expanding the region in which a car is controllable, with the goal of giving regular drivers the instinctual reflexes of a professional race car driver to be able to handle the most challenging emergencies and keep people safer on the road."

-Avinash Balachandran, Senior Manager, TRI Human Centric Driving Research
This was a step in the right direction, and it is brilliantly designed as well- it calculates a brand new trajectory for the car every twentieth of a second so as to keep the car balanced and stable, hence reducing the chance of an accident occurring. This test was carried out at the Thuderbird raceway's 2-mile track, and the Supra was obviously heavily customised for the same as well. The car's setup was also done in a way to match up with the Formula Drift specifications- such as the suspension, engine, transmission, chassis, and safety systems (e.g., roll cage, fire suppression). Do check out the video- it's enthralling and could well be a glimpse at the technology of the future!