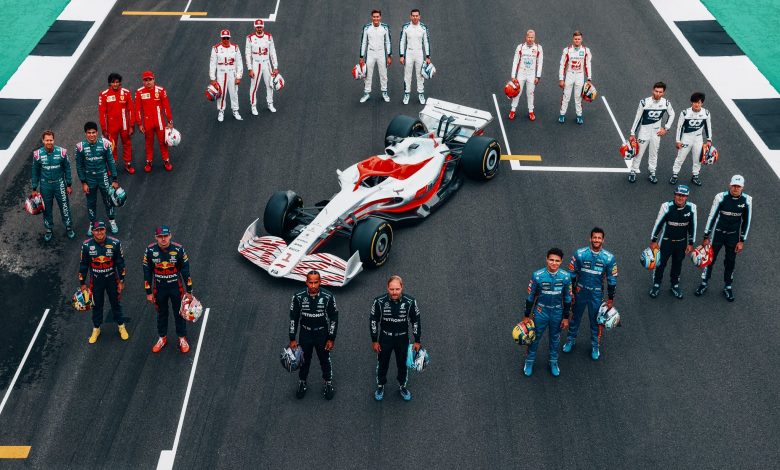 The 2022 F1 season beckons upon us. Rule changes are set to shake up the playing field, which is supposed to make the cars more equal and simple. This will in turn increase overtaking on the track as well as bring the teams closer to competition as has not been the case for a very long time. Considering the popularity of F1 in the social media sphere nowadays thanks to Netflix's Drive To Survive and the Schumacher documentary, there will most certainly be an influx of new fans starting to watch the sport in 2022.
This will act as a small guide to help new fans get accustomed to the sport, and make the sport more accessible to follow and easy to watch! A few of the key aspects of the sport will be explained in brief here, which should help out those looking to start watching the sport in 2022.
The Formula 1 Weekend
If you have friends who are F1 fans, you must have heard the term "race weekend" many-a-times. Wonder what it is? Well, a traditional F1 event takes place over 3 days- Friday, Saturday and Sunday. Each day is incredibly crucial for the teams and drivers, as there is no such thing as collecting too much data! Here's a brief rundown of each day.
[toggle title="The F1 Weekend" state="close"]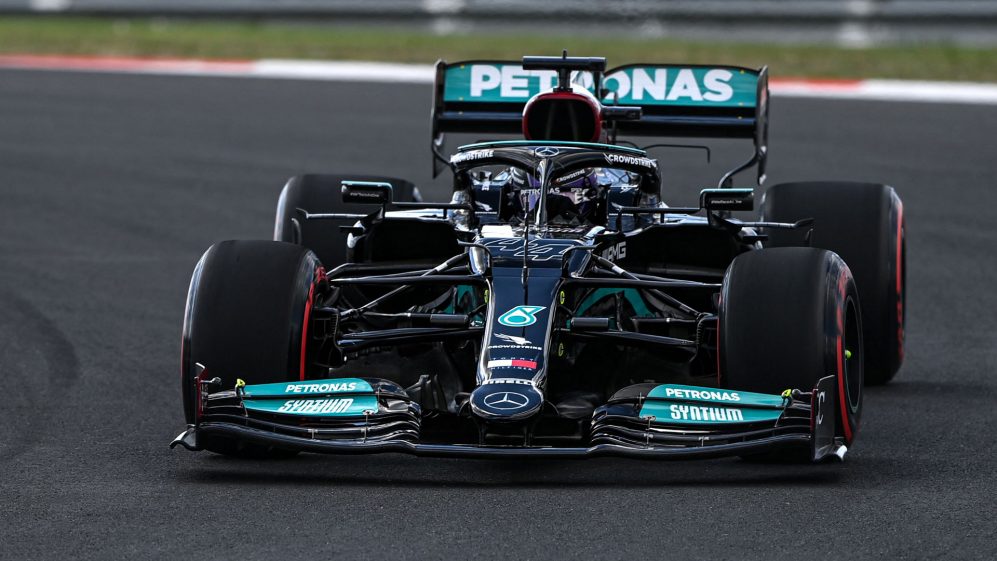 Friday: Friday consists of Free Practice One and Free Practice Two, more commonly referred to as FP1 and FP2. Teams tend to run practice programs for the race in these sessions, and do runs with the car filled to the brim with fuel and replicate whatever scenarios they can in preparation for the race. These sessions are crucial to gain data for the rest of the weekend, given how essential and crucial decisions must be made about the car's setup for the main race during these sessions.
In short, Free Practice sessions are the first time the drivers physically drive around the track outside of their simulators and they replicate every possible scenario of the race that they can. This includes filled with fuel, fuel at empty, following another car, etc.
Saturday: Saturday consists of Free Practice 3 (FP3) and the all-important Qualifying. FP3 is given less importance than FP1 and FP2, however, for the teams, it is their final chance to experiment with tweaking car setup and similar stuff that they can't do post FP3. FP3 is especially important if you've messed up another FP session due to a crash or have had car troubles. We then move onto qualifying. Qualifying is what decides where you'd start the race from on the grid. Each driver sets the fastest possible lap times on the track in qualifying and that decides their position on the grid.
You'd have sen this in those Fast and Furious movies or Need For Speed/Forza titles that racers start their race at a place on the grid. F1 does the same. But, the qualifying is what decides the grid position of each driver. On some tracks where overtaking is almost impossible like in Monaco, qualifying is more important than the actual race. A driver's work on these tracks is done in qualifying while the strategists work on race day! A qualifying session is divided in 3 stages, referred to as Q1, Q2 and Q3.
Q1 is held over 18 minutes, and all 20 competitors take part in this session to set the fastest lap time they possibly can. The slowest 5 cars are eliminated at the end of this session, which means that 15 cars proceed onto the next session.
Q2 is held over 15 minutes, and the 15 fastest cars from Q1 participate in this session. Yet again, the slowest 5 cars are eliminated, and the fastest 10 make it through into Q3.
Q3 is held over just 12 minutes and is the most crucial part of qualifying, for it determines the lineup of the cars for Sunday's race. No cars are eliminated here, and the driver who is fastest gets the coveted title of having achieved "Pole Position".
Sunday: Sunday is the most important day, for we have the actual race on that day. The lineup made up from qualifying determines the starting order for the race, and the race is usually held at 2 PM local time unless the race is a night race, in which case it starts as per the organizer's and the FIA's discretion. At the end of the race, a podium ceremony is held and the top 3 finishers are given trophies and champagne, while the winning driver and team's national anthems are played on the podium.
[/toggle]
[toggle title="The New F1 Weekend Structure" state="close"]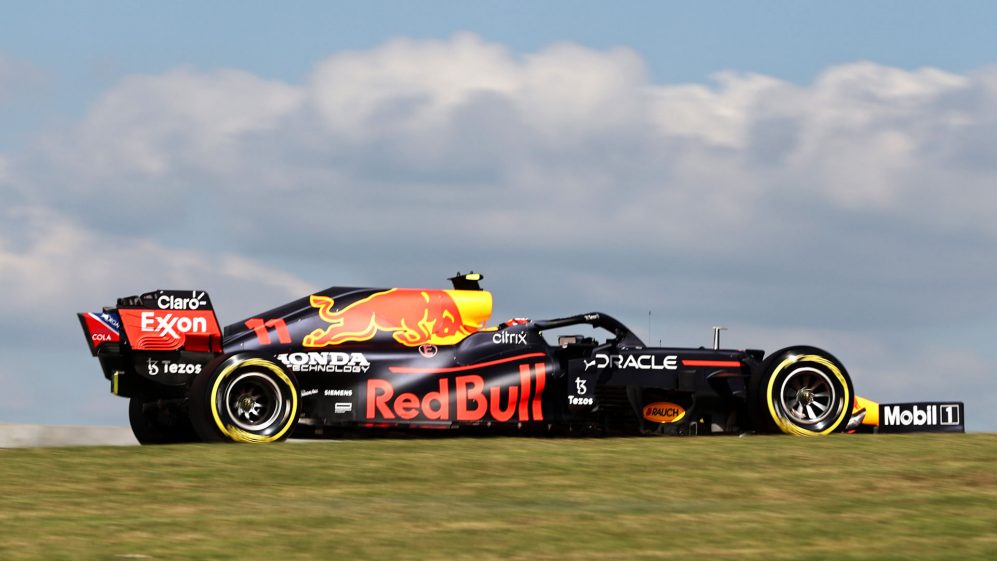 In 2021 F1 introduced "Sprint Qualifying", which changed the course of the race weekend slightly. Here's how the weekend structure is on a race weekend with sprint qualifying:
Friday: Friday consists of Free Practice One and Qualifying. This means that the teams only have one session to practice before qualifying as opposed to two, which increases the risk of something going wrong and adds an element of unpredictability. Succeeding that is Qualifying, which sets the race for Saturday's Sprint Race. That Sprint race then decides the starting ordser of the main race. I can understand if it got a bit too much to take in so, take a break, watch some sprint races and you can come back! Qualifying is held exactly in the traditional manner as explained above- consisting of Q1, Q2 and Q3. However, the fastest driver in Friday Qualifying gets the "Pirelli Speed King" award as opposed to the "Pole Position" accolade.
Saturday: Saturday consists of Free Practice 2 (FP2) and the "Sprint Race". FP2 is held in the traditional manner, with teams and drivers able to experiment with setups and such. After that comes the Sprint Race, which is a 100KM dash to the finish for which Friday's Qualifying builds the grid lineup. This is effectively 1/3 of Sunday's race distance, and the finishing order of this race determines the grid for Sunday's race. The winner of the Sprint Race is awarded with Pole Position.
Sunday: Sunday sees the traditional race weekend as mentioned above, with the only exception being that the grid lineup is determined by Saturday's Sprint Race results instead of the traditional weekend's Qualifying results. Everything else remains the same as the traditional race weekend.
[/toggle]
The Points System
The points system in F1 awards points to the top 10 finishers of a race with an additional point awarded to the driver who manages to bag the fastest lap of the race, though this additional point is only awarded if the driver who achieved this finished in the top 10. Here is a rundown of the points awarded:
1st Place: 25 points
2nd Place: 18 points
3rd Place: 15 points
4th Place: 12 points
5th Place: 10 points
6th Place: 8 points
7th Place: 6 points
8th Place: 4 points
9th Place: 2 points
10th Place: 1 point
(+1 point for the fastest lap)
On the weekends with a Sprint Race, there are some more points available to those drivers who finish in the top 3- with 1st place getting 3 points, 2nd place getting 2 points and 3rd place getting a solitary point.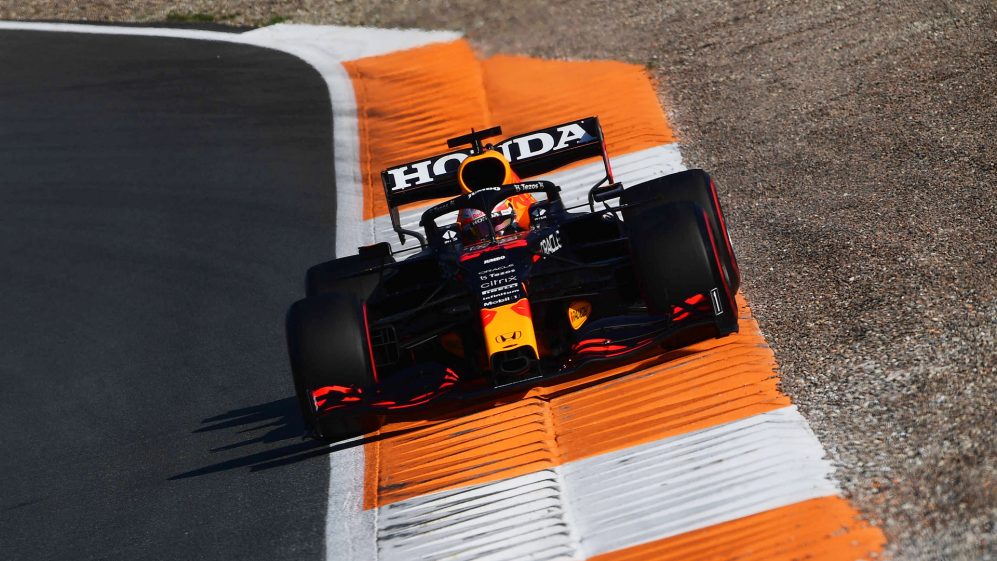 The driver with the most points wins the championship at the end of the year, and the team whose drivers score the most points combined will win the Constructor's World Championship. It is not always necessary that the driver who scored the most points is a part of the team which scored the most points, as was the case in 2021 with Max Verstappen from Red Bull winning the Driver's world championship, but the Mercedes team won the Constructor's world championship.
The Calendar
F1 is a truly global sport and travels all around the world racing on various tracks, both historic and modern. F1 is mainly based in Europe, considering the continent's central position globally logistics-wise. The F1 "circus" travels to 5 of the 6 possible continents- Australia, Asia, Europe, North America, and South America! There have been over 75 circuits that have hosted F1, and the country which has hosted F1 on the most number of tracks is the USA, with 11 different circuits having hosted races, and a 12th soon to be added with the upcoming Miami GP in May!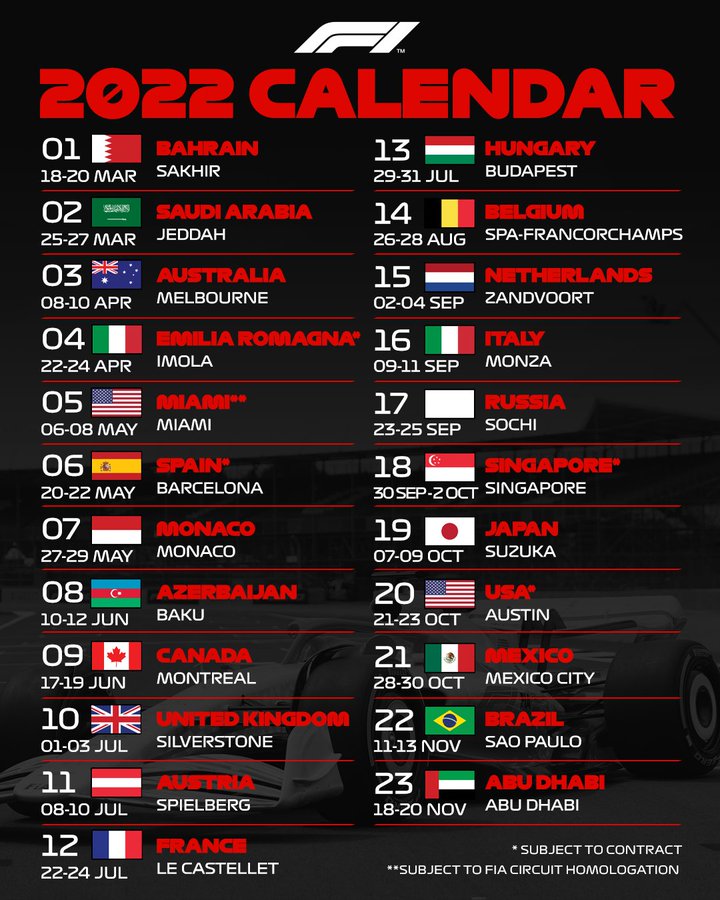 This season will see the highest number of individual races scheduled for a single season with 23 races scheduled for the calendar year of 2022 (read in detail here), with racing starting on 20th March and ending on 20th November- giving us F1 fans 8 months of pure F1 action! There will be an almost month-long break though in the month of August, which is referred to in the F1 world as being the "Summer Break". Despite this, the density and closely packed nature of this year's calendar will mean we could see one of the best seasons to date- and that too on a very regular basis!
The Cars
All those new to F1 would have certainly seen or rather heard the howl of the beautiful V10 and V8 engines of yesteryears, but now F1 is moving in the direction of the future. These F1 cars are the most aerodynamic cars in the world, and regularly break limits of what is perceived to be possible or not! Side-by-side racing at speeds in excess of 300KPH, taking turns at speeds over 180KPH and coming to a halt in a matter of a few feet regardless of the car's speed- F1 cars are simply the pinnacle of human creations!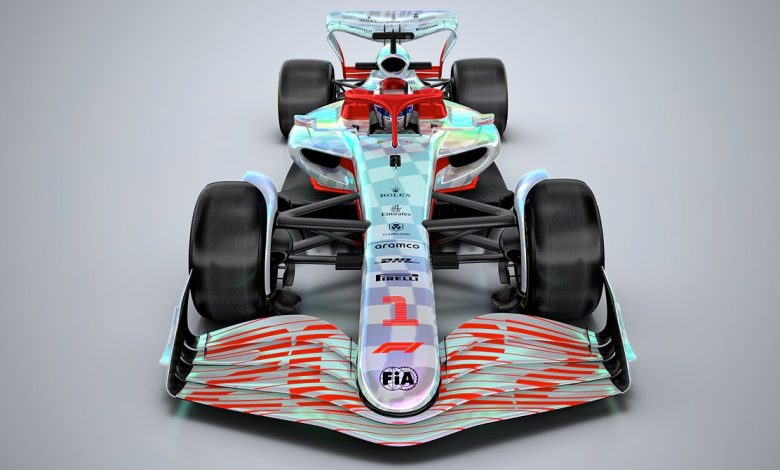 This year there are regulation changes incoming, which will see the cars' shape change dramatically as compared to the past few years. Rule changes are nothing new to F1- major shake-ups have occurred all throughout the sport's history, which has displaced the leading teams and paved the way for the other competitors to rise up. This year's cars are expected to improve the racing and make cars easier to follow, which in simple terms means that the racing this year could be well nigh unbelievable!
The Teams
F1 has teams which are called "Constructors" which participate to achieve the ultimate goal- to win the championship. There will be 10 teams participating in 2022, and they are (in alphabetical order)
Alfa Romeo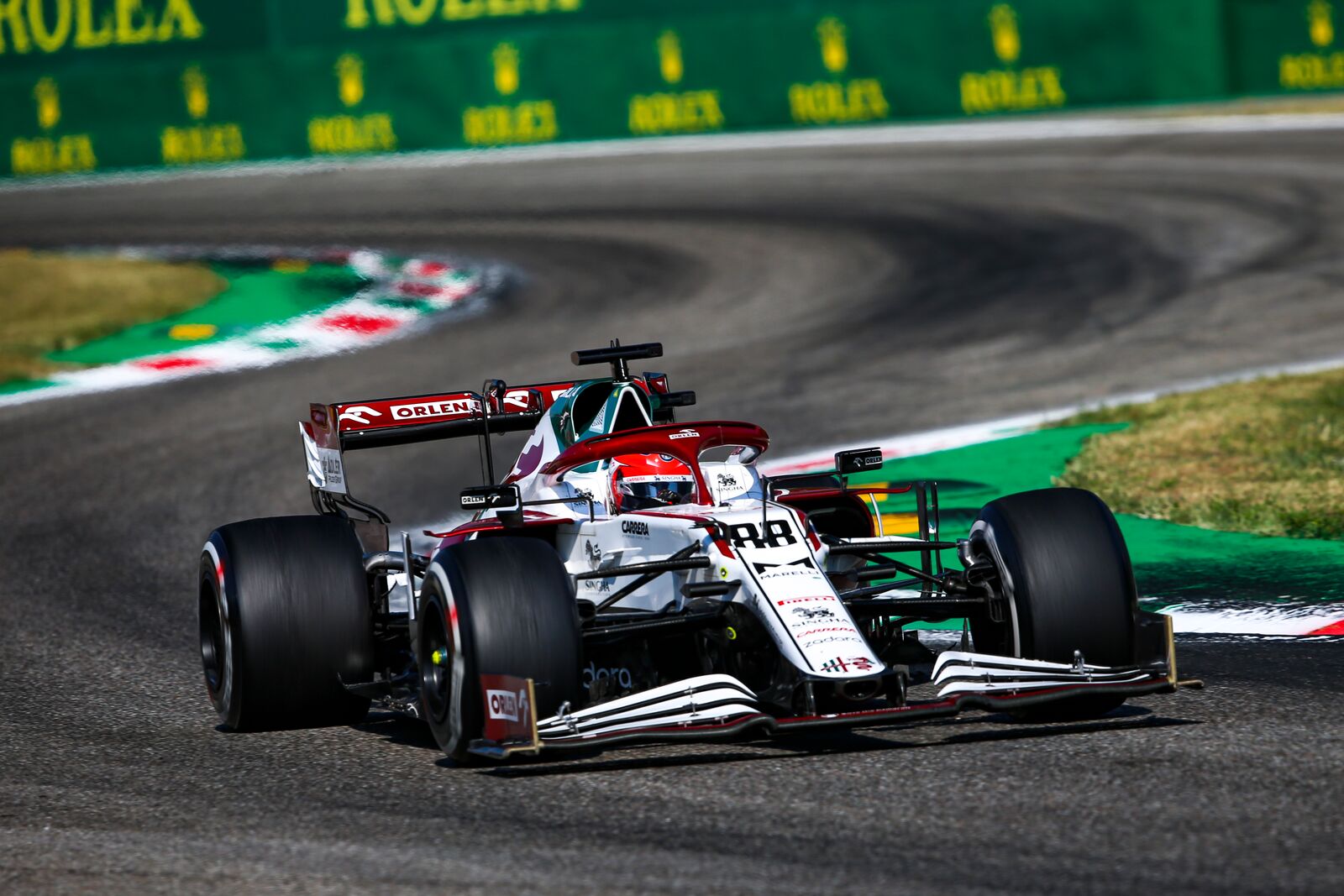 AlphaTauri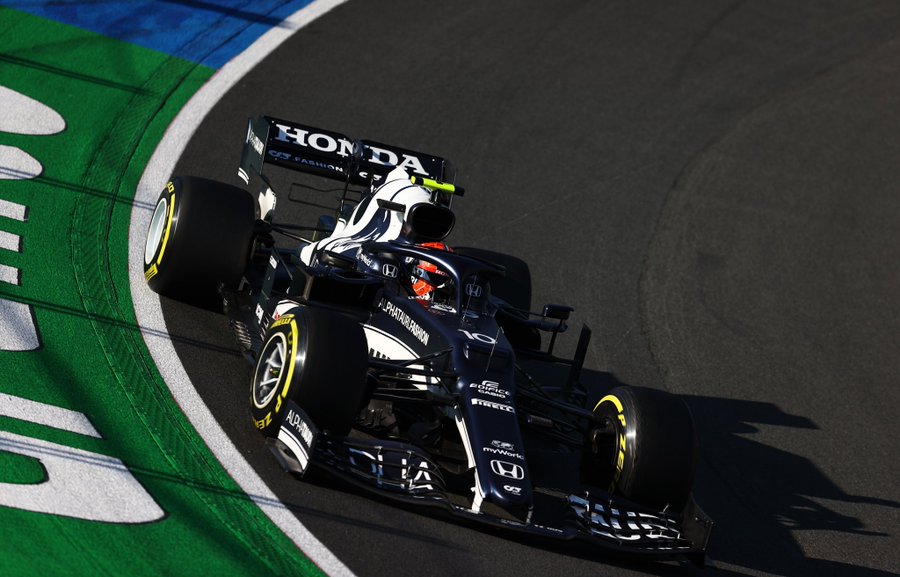 Alpine F1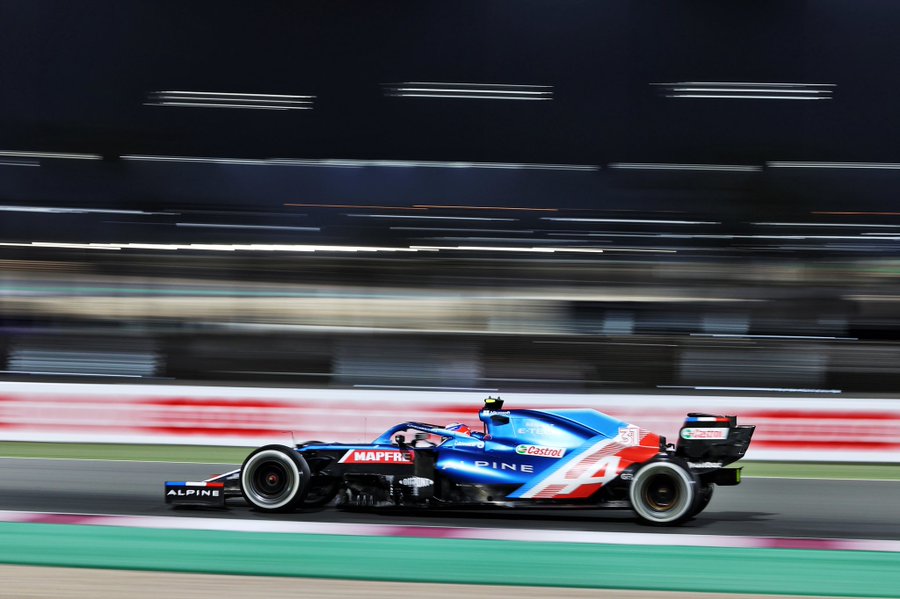 Aston Martin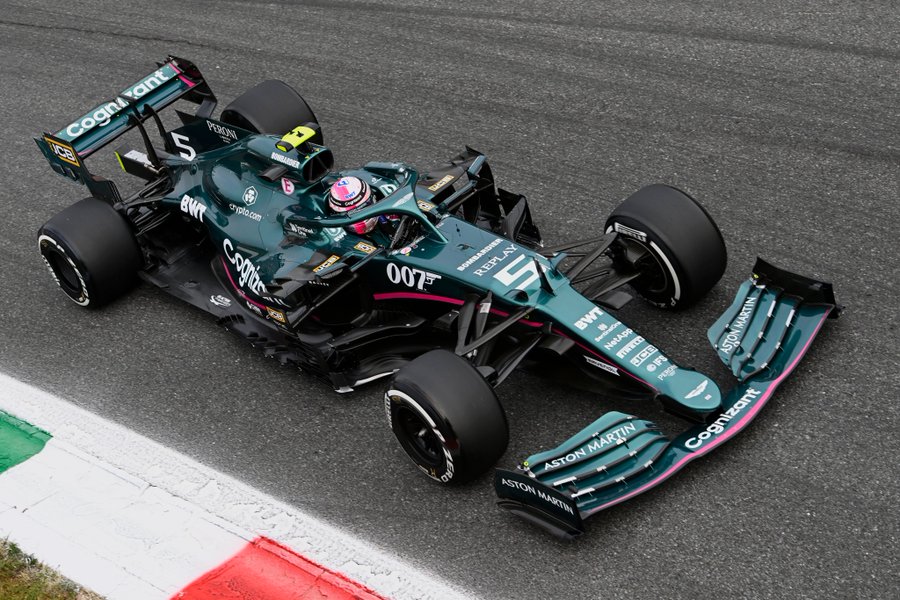 Ferrari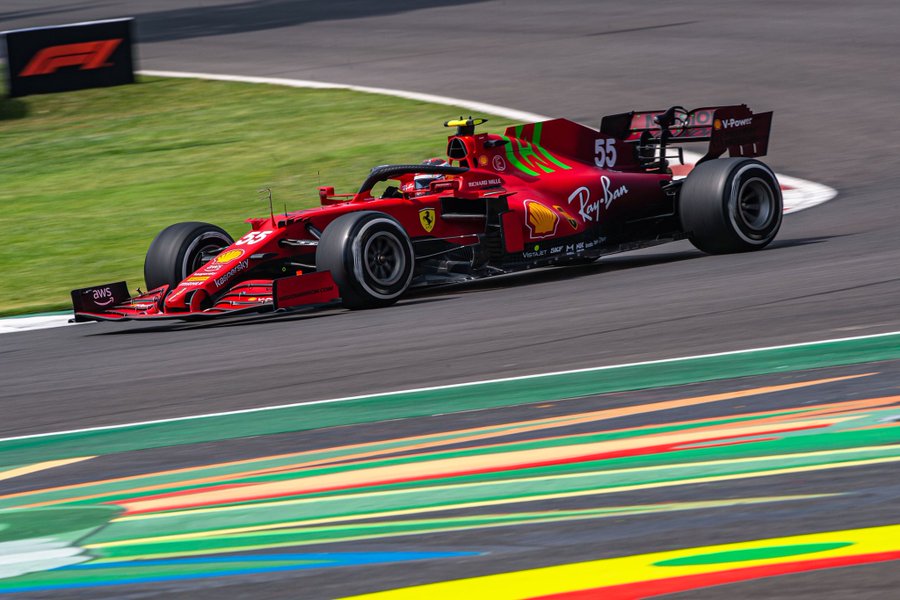 Haas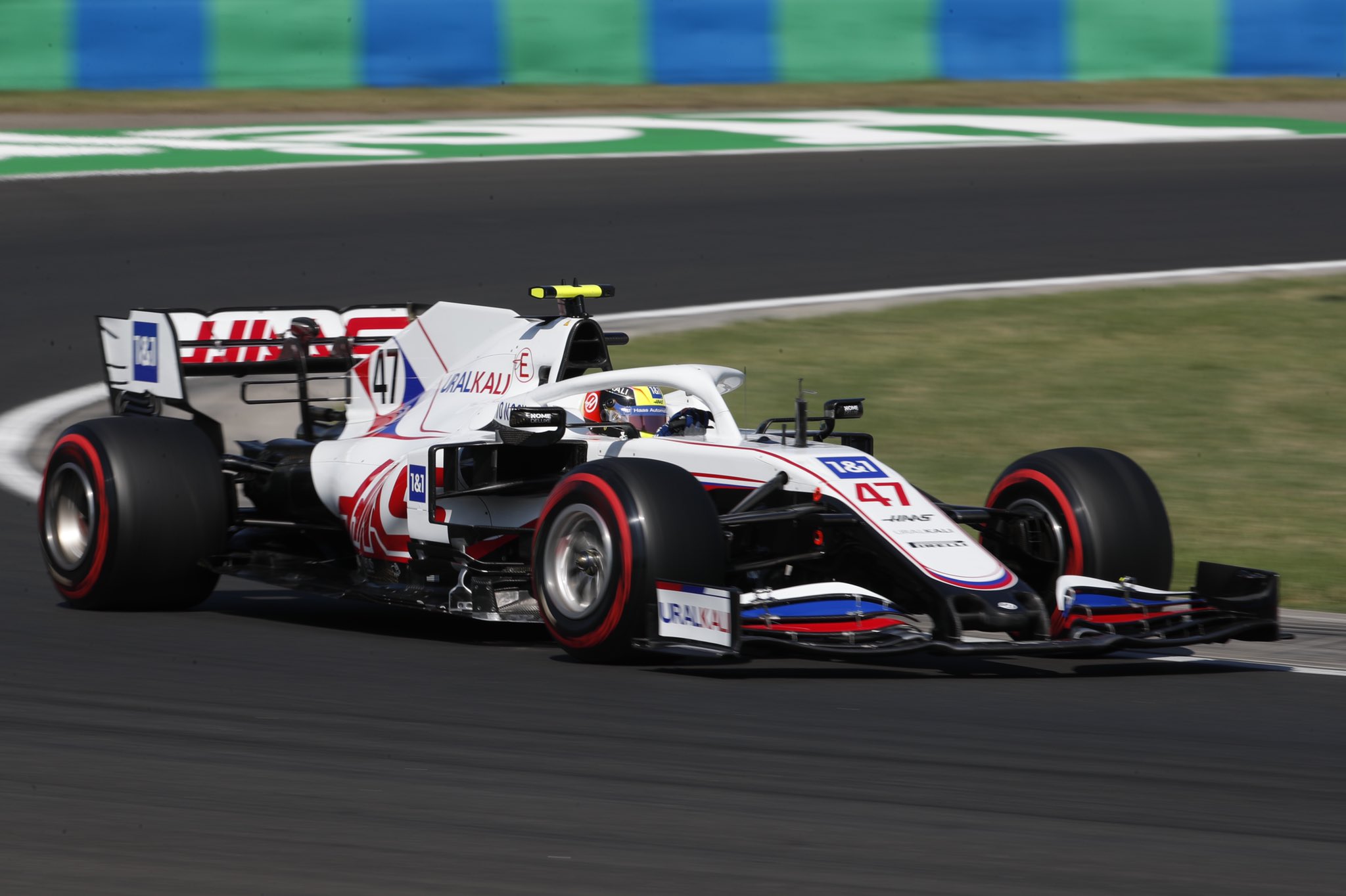 McLaren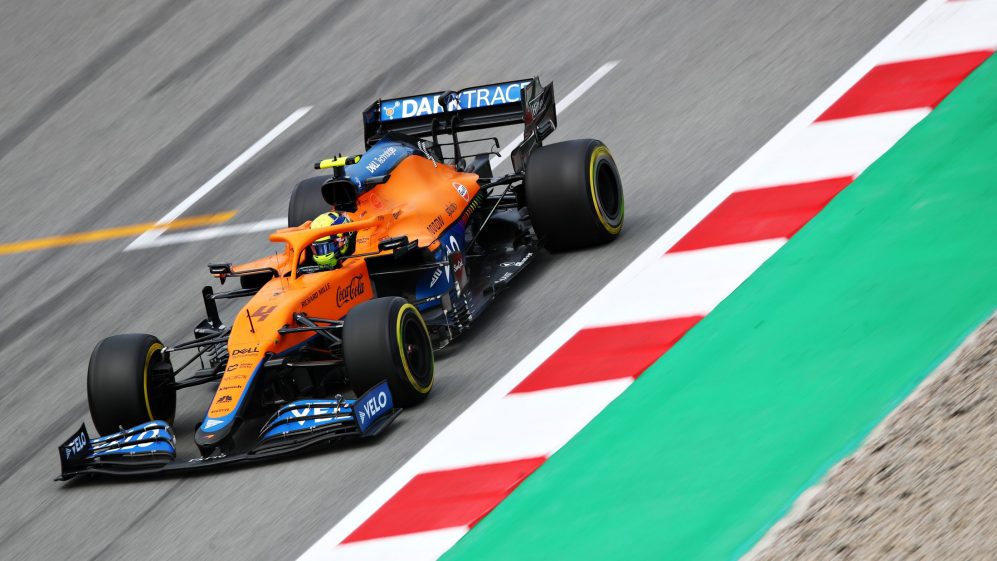 Mercedes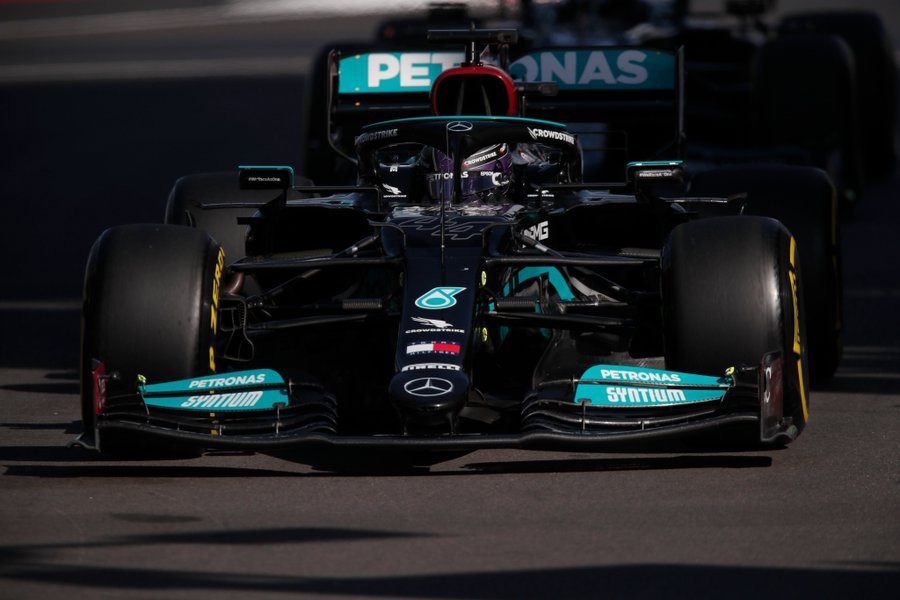 Red Bull Racing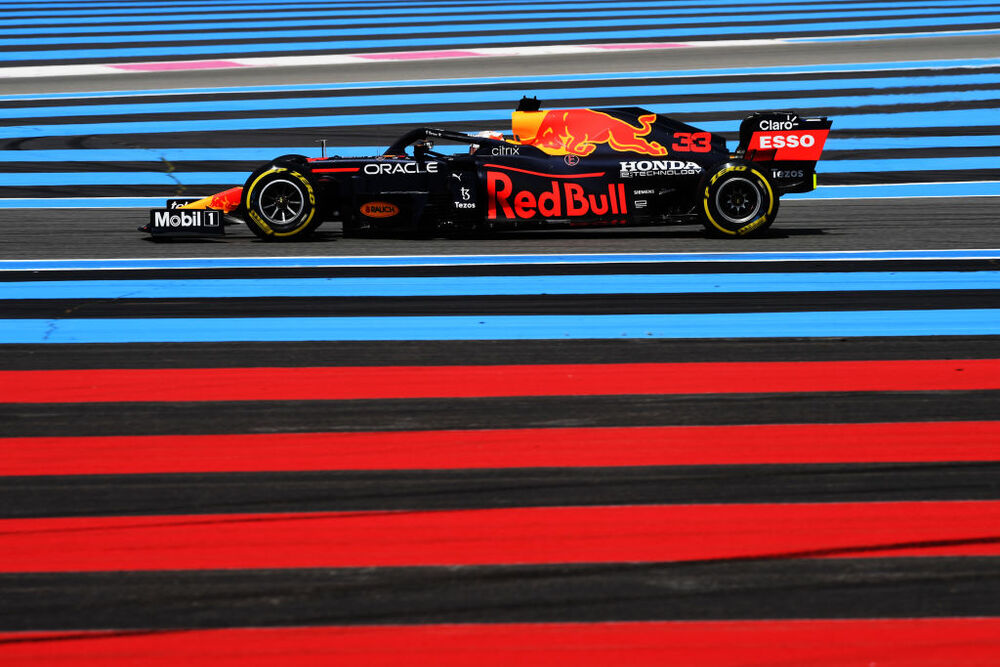 Williams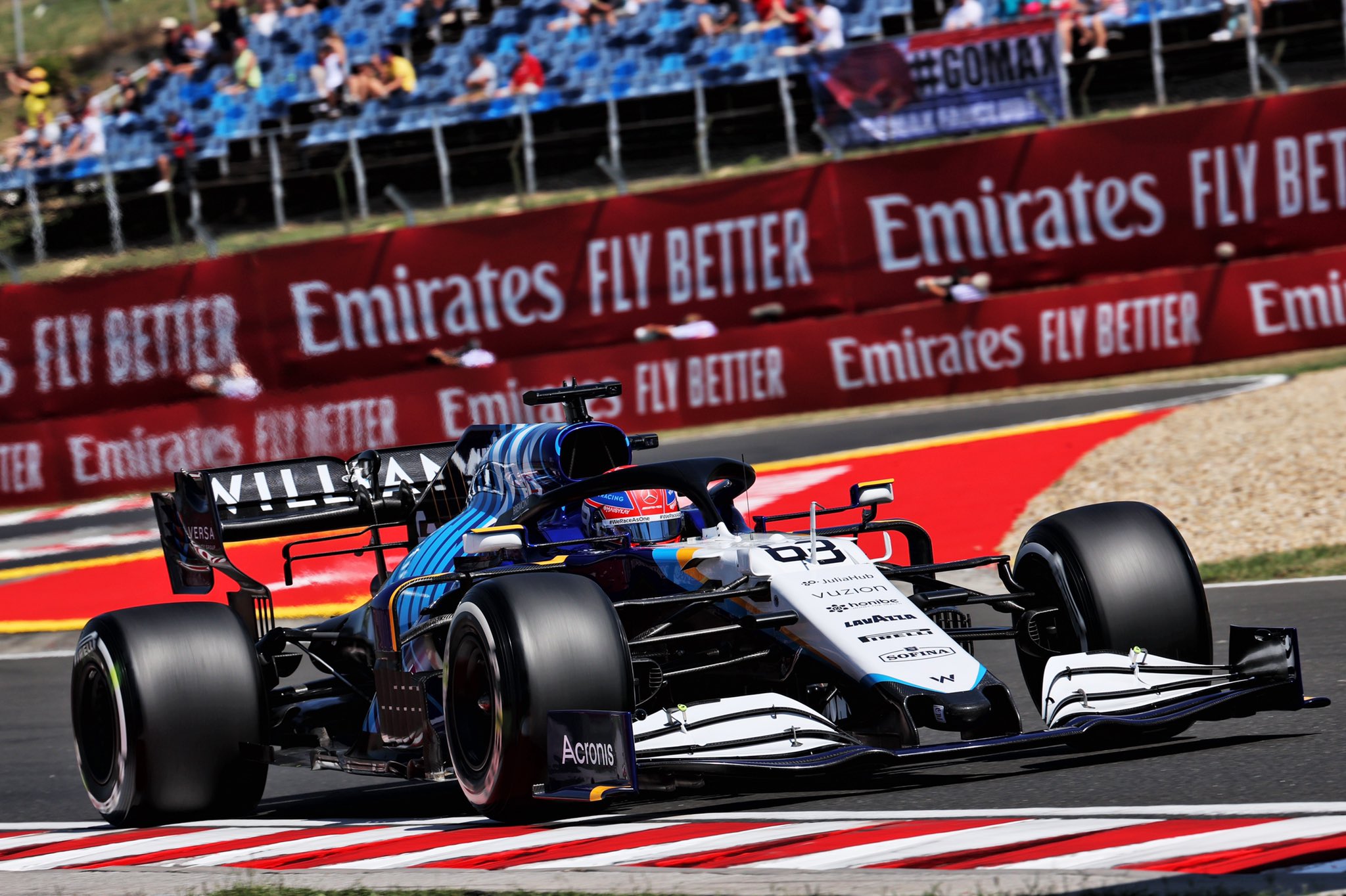 Note that these are the 2021 liveries and the 2021 cars and that all the teams will soon reveal their 2022-spec cars with possibly new liveries as well in the next few days. Here is a link to the complete list of all the teams' 2022 car reveal dates!
The Drivers
F1 drivers are some of the world's most fit and in-shape athletes, for they have to be this way! We don't see any, shall we say "healthily-sized" F1 drivers in the sport because of the fact that the more the weight of the driver, the heavier the car- something which isn't in line with F1 teams' ideology of always aiming to be as light as possible! F1 drivers stay in shape by doing multiple exercises and have to be strong as well- their bodies and neck especially go through monumental amounts of G-forces every single lap, and so that they don't fall unconscious they have to continuously train and be perfect at what they do!
Each F1 team has 2 drivers, which makes it 20 drivers in total that will compete this year to win the coveted Driver's Championship. Each driver also has the ability to choose their racing number which will be displayed on their car while they race in Formula 1. Their nationalities are varied, and drivers are from all around the world- here is a list of their names and nationalities.
[toggle title="Alfa Romeo:" state="close"]
Guanyu Zhou (China) #24
Valtteri Bottas (Finland) #77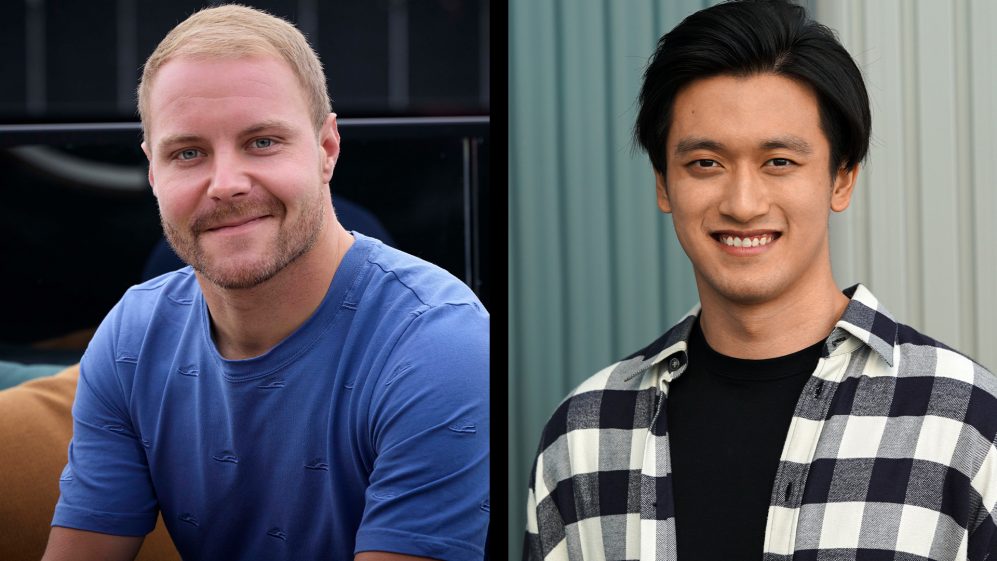 [/toggle]
[toggle title="AlphaTauri:" state="close"]
Pierre Gasly (France) #10
Yuki Tsunoda (Japan) #22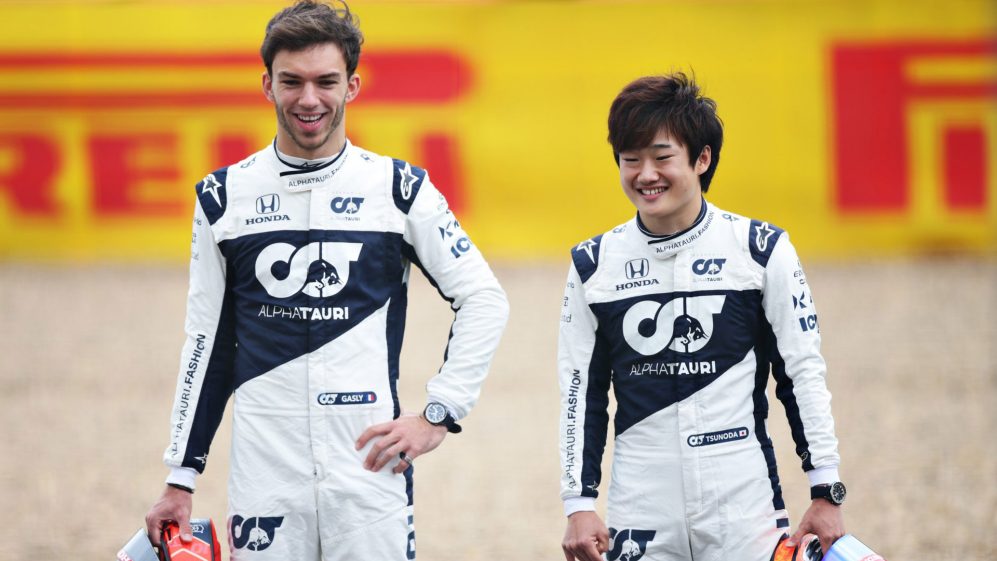 [/toggle]
[toggle title="Alpine F1 Team:" state="close"]
Fernando Alonso (Spain) #14
Esteban Ocon (France) #31
[/toggle]
[toggle title="Aston Martin:" state="close"]
Sebastian Vettel (Germany) #5
Lance Stroll (Canada) #18
[/toggle]
[toggle title="Ferrari:" state="close"]
Charles Leclerc (Monaco) #16
Carlos Sainz Jr (Spain) #55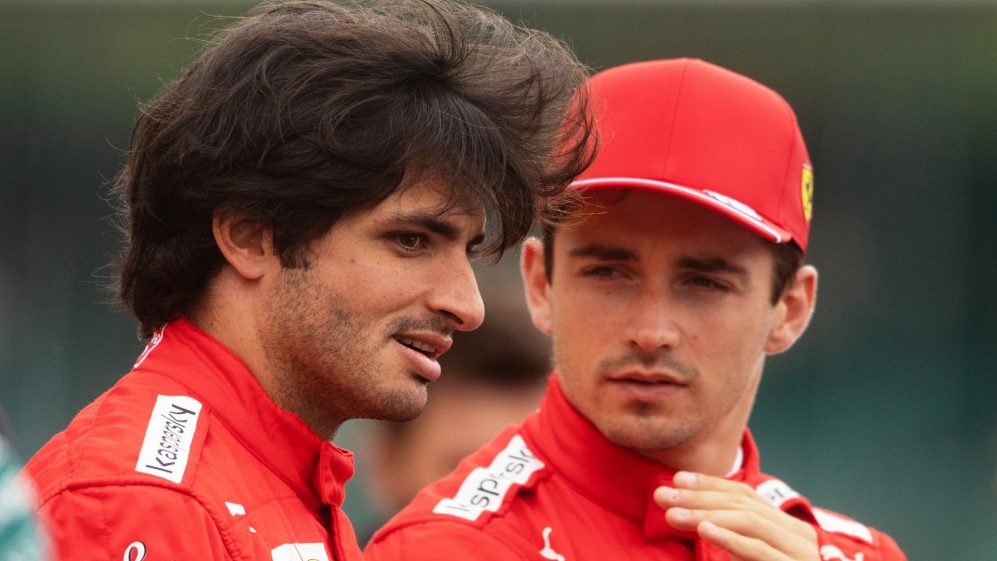 [/toggle]
[toggle title="Haas F1 Team:" state="close"]
Nikita Mazepin (Russia) #9
Mick Schumacher (Germany) #47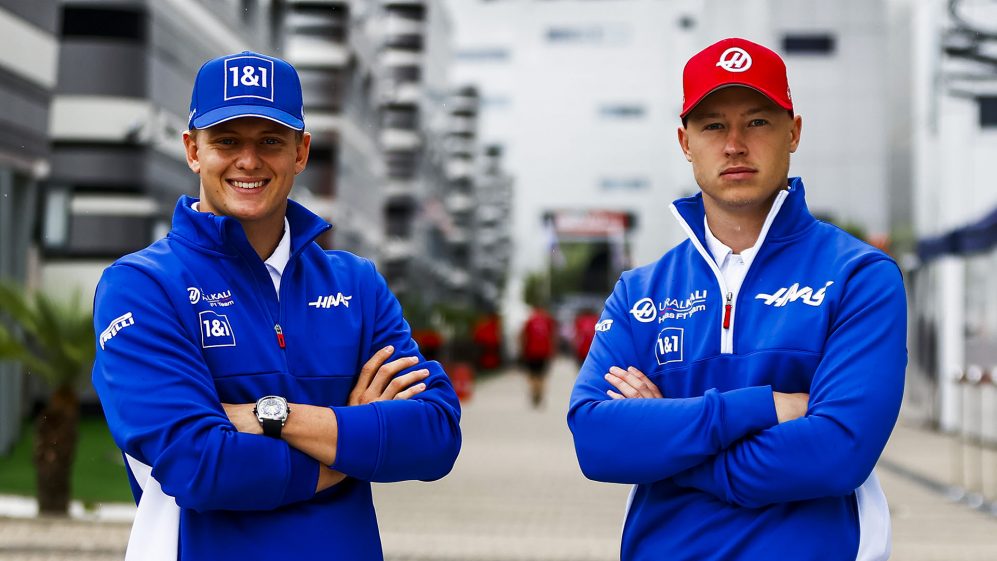 [/toggle]
[toggle title="McLaren F1:" state="close"]
Daniel Ricciardo (Australia) #3
Lando Norris (England) #4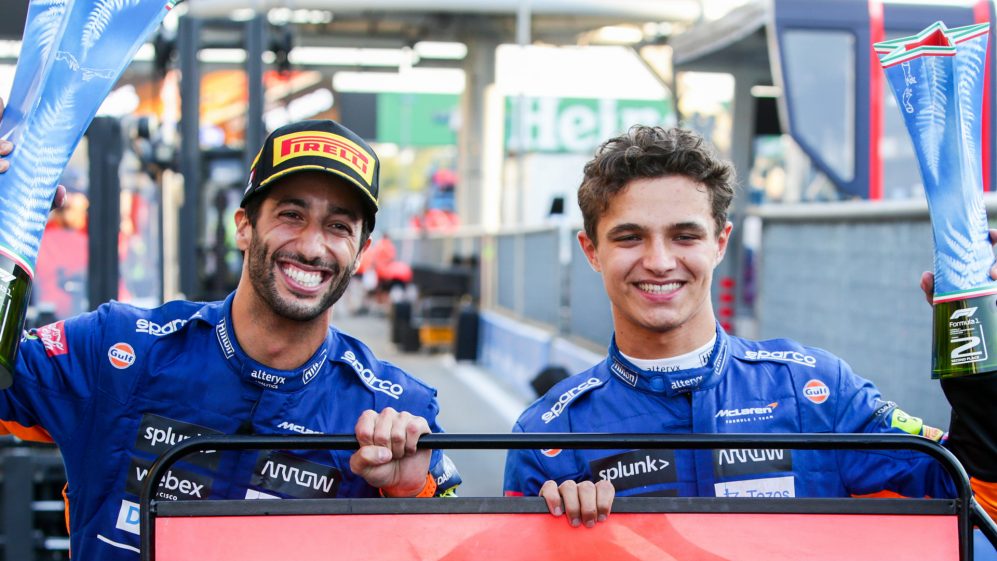 [/toggle]
[toggle title="Mercedes-AMG F1:" state="close"]
Lewis Hamilton (England) #44
George Russell (England) #63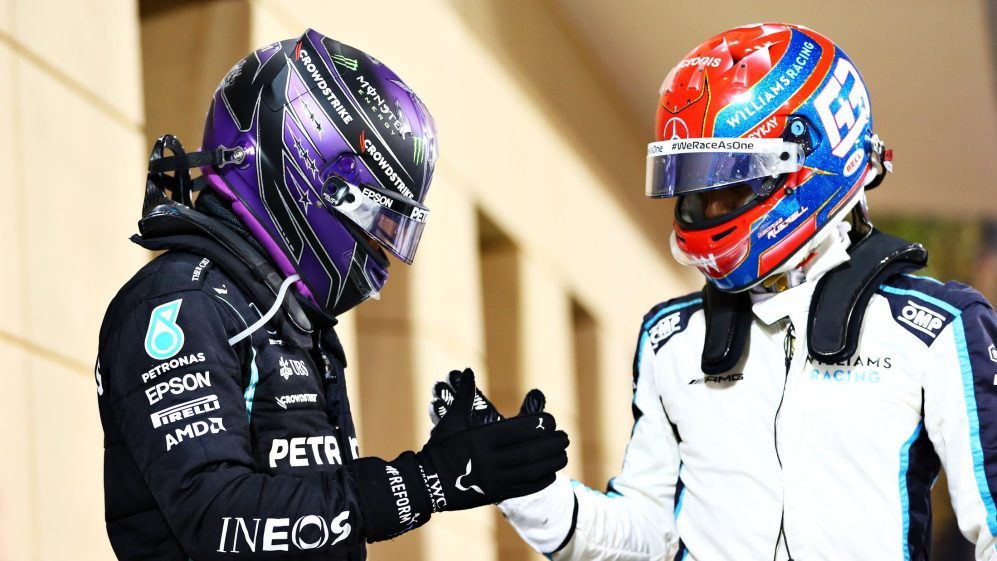 [/toggle]
[toggle title="Red Bull Racing:" state="close"]
Max Verstappen (Netherlands) #1 (originally #33, he was given the option to choose #1 after winning the championship and did so)
Sergio Perez (Mexico) #11
[/toggle]
[toggle title="Williams Racing:" state="close"]
Nicholas Latifi (Canada) #6
Alexander Albon (Thailand/England) #23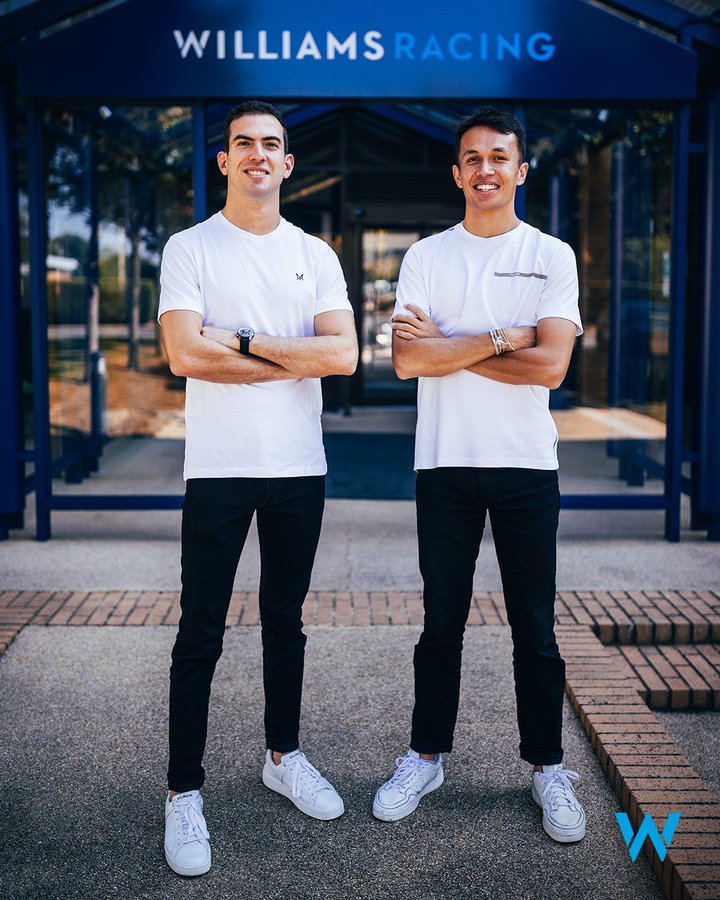 [/toggle]
All the drivers will be in their new teamwear come the start of the season, so we can certainly expect to see some changes to their overall looks soon enough!
Some basic rules to be adhered to!
The entire sport of F1 revolves around rules and regulations which sets and defines the limits of what is allowable in terms of actions on track, and these rules are set in place by F1's governing body, the FIA (Federation International de Automobile). In fact, it was the rules or their lack thereof and a very inconsistent adherance to said rules that led to the biggest controversy in F1 in 2021. You can read more about it here. The entire FIA-sanctioned rule book is humongous in size, and going through every rule is not feasible even in the slightest. With that in mind, here are a few important rules to note and know regarding events in the race which might be useful, and easy to follow as well!
[toggle title="Flags" state="close"]
Flags: F1 has a system in place where flags are used to indicate the state of the track to the drivers. Majorly only 5 flags are used during a race, and here they are:
Green flag: The track is clear, racing can carry on as usual.
Yellow Flag: There is some debris around the track caused due to a crash or similar, and drivers must slow down through the yellow-flagged zone of the track till debris is cleared. No overtaking maneuvres can be made in the yellow flag zone, however, the cars can still carry on driving around the track.
Red Flag: There is a hazard on track such as a lot of debris, bad weather or even track invaders which cannot allow for safe racing anymore. During a red flag, all drivers are to slow down and return to the pits, and no overtaking is allowed. Seeing a red flag is a much rarer occurrence than a green or yellow flag.
Blue Flag: Displayed to a driver who is an entire lap behind the car soon approaching him, and is an indicator for him to move out the way and not obstruct the driver who is a lap ahead. Failure to do so could result in a penalty.
Chequered Flag: Indicates that the race is over, and that drivers must no longer drive at full speed and that they can cool down both the car as well as themselves!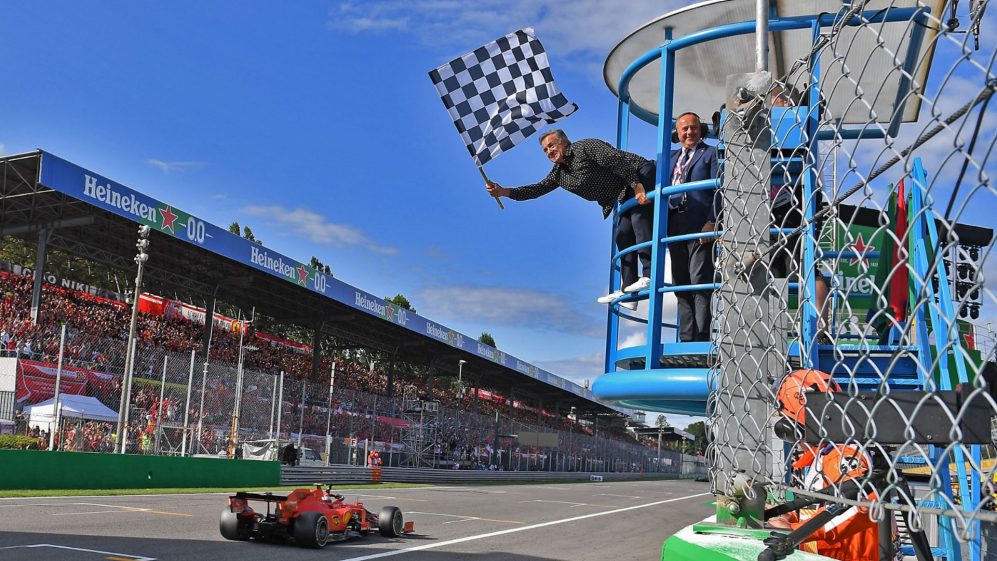 [/toggle]
[toggle title="Penalties" state="close"]
Penalties: Unsportsmanlike or improper driving behaviour nets a penalty, which the driver must serve as and when the FIA decide they should. Penalties are also of varying types, and they are:
5-Second or 10-Second Penalty: The most commonly used forms of penalties, 5 or 10-second penalties are awarded to the drivers to reprimand them for improper racing ethics, such as pushing a fellow driver off the track or crashing with another driver and being the one majorly at fault for it. In this, a driver must enter the pit lane and stop in their pit box for the designated 5 or 10 seconds they have been awarded. No work can be carried out on the car during this time. However, a driver may also choose to serve it post-race if they don't wish to stop and pay the price. In this case, the 5 or 10 seconds will be added to the driver's final result, which could have the implication of pushing them further down the field. For instance, imagine Driver A gets a 10-second penalty and chooses to serve it post-race. Upon the race ending, Driver A finishes in 1st place on-track, however Driver B in 2nd place is just 8 seconds behind him on the track at the point of finish, and so Driver B will move up to 1st place, while Driver A falls further down.
Drive-Through Penalty: A drive-through penalty is awarded when a driver is deemed to have breached regulations or caused an avoidable accident. Though rare, they sometimes do occasionally pop up. Here, a driver must drive through the pitlane without stopping and then rejoin the race. Drivers can lose a lot of time doing so, and hence this is one of the harshest penalties to get.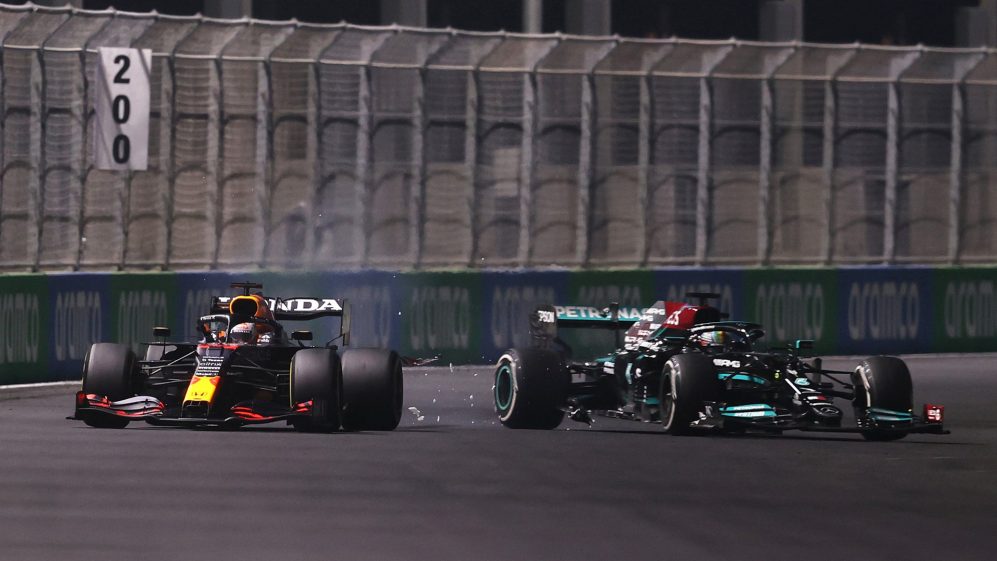 Grid Penalty: F1 engines are supposed to last for long durations of time, and each driver has a fixed number of engines that they can use for the entire year. However, nothing is perfect, not even F1 engines. As they are mechanical parts, after all, they do fail sometimes, and when a driver is forced to order new engine components they are handed a grid penalty for the same. These affect the driver's starting position, and the amount of places a driver drops depends on what components they changed. Now, assume that a driver chooses to change their gearbox during the weekend. They qualify in 4th place during qualifying. They will start the race after receiving a 10-place grid drop, which will see them start from 14th. Grid penalties are also awarded if the stewards feel that a driver breached the rules during practice or qualifying, such as overtaking or not slowing down enough when a yellow flag was present.
[/toggle]
[toggle title="Pit Stops and Tyres" state="close"]
Pit Stops and Tyres: F1 tyres are marvels of engineering, however even they cannot normally cover a full F1 race distance. This is why pitstops have been introduced, which gives the drivers an opportunity to change tyres and go onto a fresh new set of rubber. Tyres in F1 are slick tyres (smooth), and are of 5 types-
Soft Tyres: Provide the most grip, don't last long.
Medium Tyres: A balanced set of tyres that gives grip and has a tyre life between that of softs and mediums.
Hard Tyres: Provide the least grip, last the longest.
Intermediate Tyres: Grooved tyres are used when the weather seems a bit dicey and unpredictable. The 2021-spec intermediate tyres displaced up to 30L of water every second!
Wet Tyres: Grooved tyres are used when the weather is rainy. The 2021-spec wet tyres displaced up to 85L of water every second!
Pit stops give the teams and drivers a chance to use their brains to move ahead. With a good strategy, a slower car can finish well above where it should, even with a lack of outright pace! Teams can decide whether to make the driver stop to change tyres or not, and this can make or break their race. It is compulsory to stop at least once during a dry race, however, it is not mandatory to stop when the race starts in wet conditions.
[/toggle]
And with that ends this short introduction to F1. All that is explained here has been written in a way that is easy to understand, and will most certainly help you in your journey to start watching F1 in 2022. We are always happy to welcome and introduce new fans to this sport we love so dearly, and with this, we welcome you to the amazing world of being an F1 fan! (do avoid F1 twitterati though, it's only slightly less toxic than Chernobyl!)