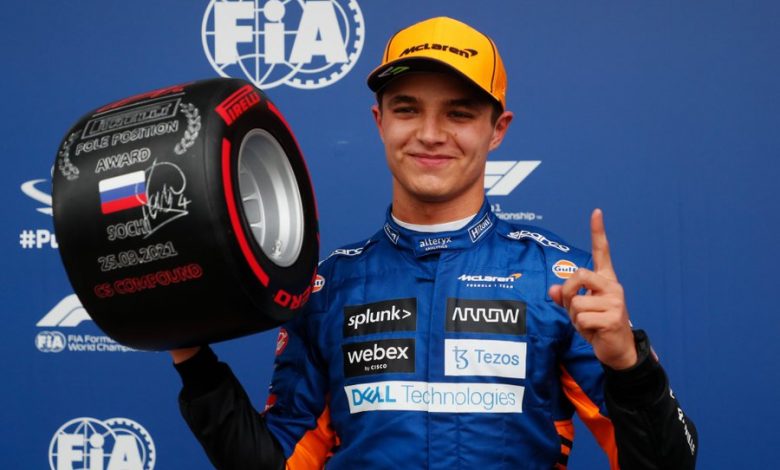 Lando Norris and McLaren have agreed to extend his contract till the end of 2025, in one of the few major and long-term contract extensions of the recent past. The only other drivers in recent memory who have signed such long-lasting contracts are Leclerc and Verstappen, who signed long-term deals to remain with Ferrari and Red Bull respectively back at the start of 2020.
Lando was one of the stars of the season especially in the first half of 2021, and he managed to rack up 4 podiums and one pole position as accolades over the course of the entire year. He came supremely, agonizingly close to his first win at Sochi but he lost it under dramatic circumstances, which were in actuality so dramatic that Hotstar refused to show them to Indian fans!
McLaren are back on the path to reclaiming the top spot that they so dearly wish was theirs, and this move will only further solidify their push for the same. His teammate will be Daniel Ricciardo till at least the end of 2023, after which we could see young Lando get a new teammate. Till then however, Lando will most certainly continue to shine and impress- as he always does!