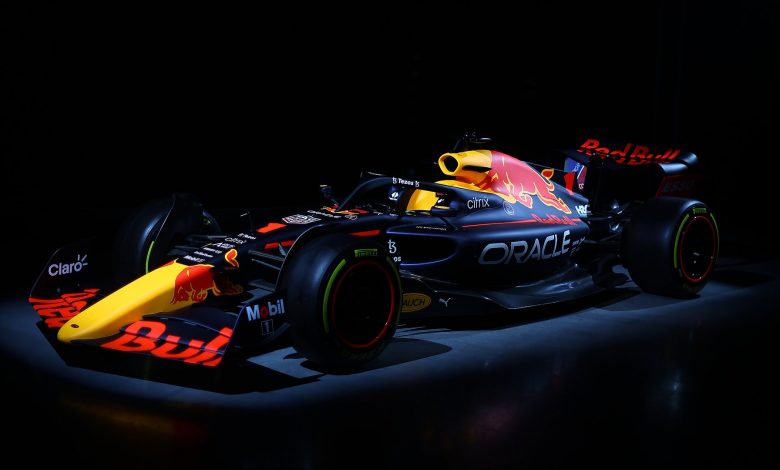 Back in 2016, Red Bull first revealed their matte-liveried Red Bull RB12, which we as fans hoped that despite its striking looks would see some sort of a livery evolution over the coming years. Seeing this 2022 car, to all of us Red Bull dropped teasers and similar, only to reveal the exact livery once again! It's been 7 years at this point, and a collective sigh from the fans goes something like- "We know you won't change the base design, so at least give us some change like a metallic finish livery or something similar in the future, yeah?"
Changes have been made to sponsors though, with American tech giant Oracle now prominently being featured on the car, and even becoming the team's title sponsor. Apart from that, not much has changed on the car- it's still the same design we've become so used to over the years! Drivers Max Verstappen and Sergio "Checo" Perez were very excited to jump into the car, and also Red Bull's car numbering scheme will be unique this year, for Max has ditched the #33 in favour of the #1 reserved for the reigning world champion, while Checo has the number #11 as his race number! #1 and #11- it's a nice combination for the team from Milton Keynes!
This is also the first car that Red Bull are developing without any "official" Honda support since 2019, so it will be interesting to see how the car fares. Team Principal Christian Horner did say that the car which would show up to testing would look radically different from this one, considering how teams wouldn't want to reveal any special aero or chassis concepts to their rivals via these teasers, would they?
Regardless of how same-y it looks to the Red Bull cars of years gone by, all that matters is that it goes neeeow and blitzes the opposition with ease. Do consider this- the 2021 car looked similar to the 2020 car, but it did go and win the championship, right? Let's wait and watch the cars on track before we come to any definitive conclusions, for the car could be vastly different from what we think it would be like!