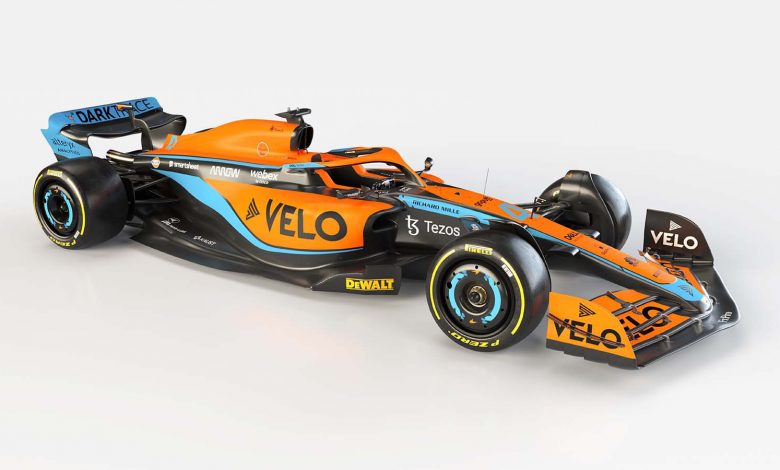 McLaren have taken the wraps off their 2022 F1 car, the MCL36 and oh boy does it look good! McLaren launched not just their F1 car today, but also their IndyCar and Extreme E car liveries today alongside the F1 car. The colour scheme and design has been mixed up and the sponsor logo placements have also been shuffled around to make this overall design stand out!
The livery design is quite reminiscent of their one-off Gulf liveried MCL35 which took part in last year's Monaco GP and achieved P3 at the hands of Lando Norris as well. The dark blue of recent years was droped for a lighter shade of blue, while the orange also seems to have been toned down a notch to make it fall in line with their new colour scheme.
The car will be piloted by drivers Daniel Ricciardo and Lando Norris, the latter of whom just signed a long-term contract extension with the team which secures his future till at least 2025. Daniel however took the team's only victory of last season with an enthralling drive at Monza to lead home a McLaren 1-2, which was celebrated for the ages by McLaren and their fans alike! Will McLaren be able to replicate their Monza success over the course of 2022 and possibly bring home the championship home this year? We just have to stay tuned, and watch out!