Auto Business
News
Jaguar-Land Rover enters into a partnership with Nvidia!
The deal will lead to Nvidia's tech being used in JLR cars starting from 2025. Does that mean supply for Jags are going to be as bad as Nvidia GPUs?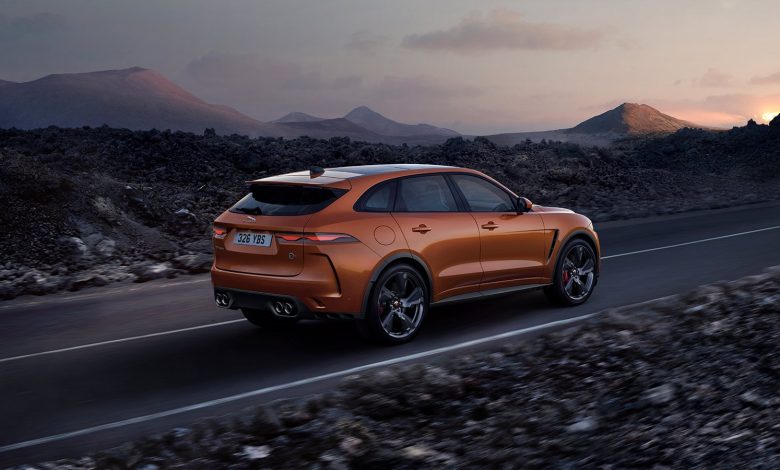 Nvidia and Jaguar Land Rover have entered into a partnership which is a result of JLR's "Reimagine" strategy wherein they intend on transforming the luxury experience for customers and modernising it. NVIDIA is one of the industry leaders in artificial intelligence (AI) and computing, and experts from both companies will work together in harmony to make the most out of the tech.
NVIDIA is best-known for their GPUs or Graphics Processing Units but in the past 2 years, you must have only heard of GPU shortages. That shortage led to inflated pricing further leading to Nvidia's record breaking doubled profits in 2021 and a market cap talks at $1 trillion. Does that mean supply for Jags are going to be as bad as Nvidia GPUs? On a serious note though, it'll be interesting to see if JLR – Nvidia partnership leads to any benefits for Tata Motors in India. A Tata car with infotainment powered by Nvidia seems dangerous for Hyundai, Kia and Mahindra.
Starting from 2025, all JLR cars will be built on the NVIDIA DRIVE software platform, which is aiming to be the industry standard for AI, safety, parking, driving assistance and much more. On the inside as well, AI features such as driver and passenger monitoring systems will be utilised to further enhance the driving experience.
The baseline for the software is that it a full-stack software called NVIDIA DRIVE Hyperion will be used, which has features and sensors relating to safety, security and networking as well. NVIDIA's DGX will also be utilised to run realtime simulations, and they promise to keep adding new features via OTA updates to their cars till the end of the car's lifetime.
Collaboration and knowledge-sharing with industry leader NVIDIA is essential to realising our Reimagine strategy, setting new benchmarks in quality, technology and sustainability.
Jaguar Land Rover will become the creator of the world's most desirable luxury vehicles and services for the most discerning customers. Our long-term strategic partnership with NVIDIA will unlock a world of potential for our future vehicles as the business continues its transformation into a truly global, digital powerhouse.

-Thierry Bolloré, CEO, Jaguar Land Rover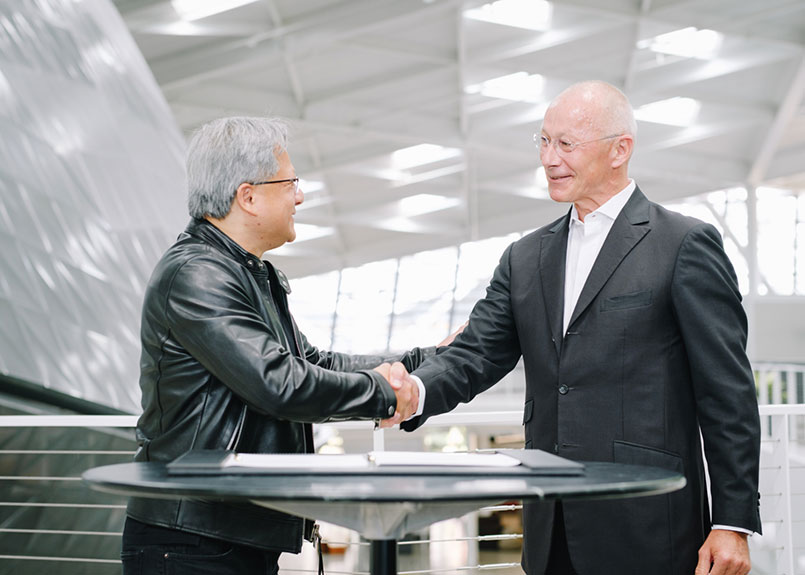 Next-generation cars will transform automotive into one of the largest and most advanced technology industries. Fleets of software-defined, programmable cars will offer new functionalities and services for the life of the vehicles. We are thrilled to partner with Jaguar Land Rover to reimagine the future of transportation and create the most advanced cars.

-Jensen Huang, NVIDIA founder and CEO
JLR also said that they intend on hitting their target of achieving net-zero carbon emissions by 2039. This move could be crucial in the future of JLR and with it also the success of parent company Tata, who will also certainly benefit from it.