So here's some of the most random news in F1. Coming after what all has happened in the past week, this one was able to out-randomize the other ones. Former F1 racer Michael Andretti has put up a bid to the FIA to start his own F1 team, which will be called Andretti Global. His father F1 World Champion Michael Andretti put out a tweet regarding the same and revealed a few more details about the same.
For starters, they expect the entry to be approved for racing by 2024, which is within the next two years and hence is a slightly tight time frame to set up the monstrosity that needs to be an F1 team, isn't it? Mario also said that they had all the resources, and all they are awaiting is the FIA's determination and confirmation. Andretti Global will become the newest team to join F1, and with the last team to join F1 being Haas F1 in 2016 which was also American it looks like the interest stateside for F1 is ever-growing! He already runs a very successful IndyCar team called Andretti Autosport, so an F1 team would just be another means of expanding their ever-growing empire!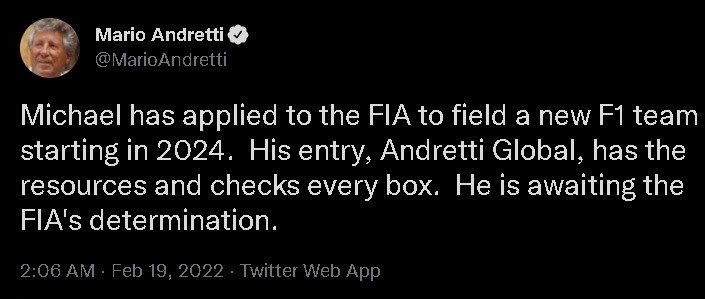 Michael had raced in F1 from the start of the 1993 F1 season till about halfway through the season, when he was replaced due to poor results. He managed to score just one podium in his time in F1, and he was teammates with the great Ayrton Senna. He was replaced after the Italian GP by Mika Hakkinen, and he went back Stateside to have a successful Indycar career.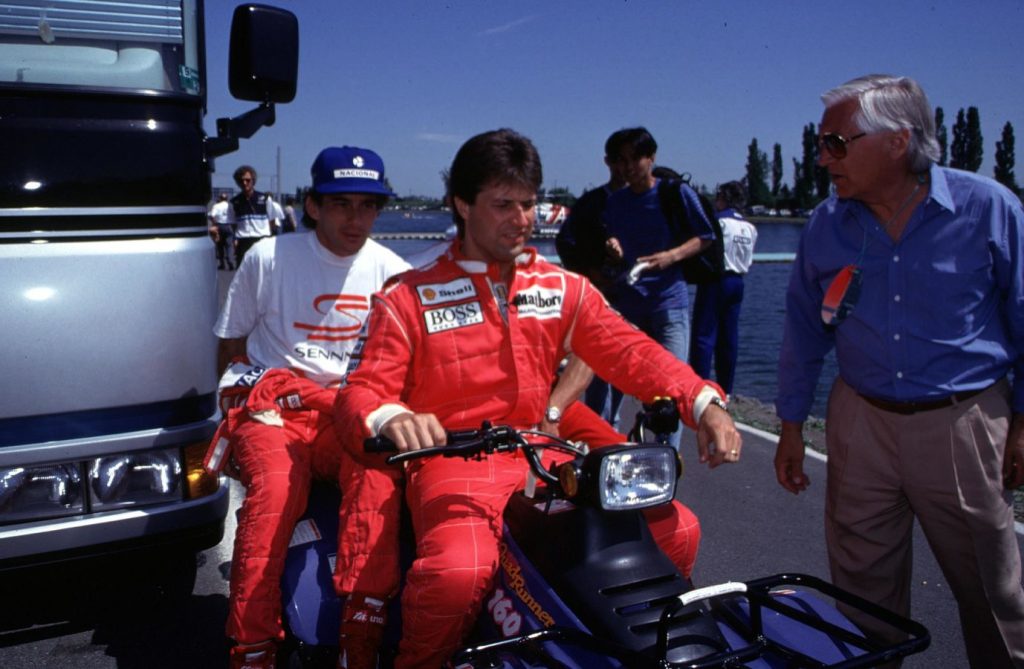 If the talks go through, Andretti Global will be one of the most well-backed teams in the sport considering the massive financial power of the Andretti family. It will also up the number of cars on the grid from 20 to 22, which is always a welcome sign for it opens up two more seats for drivers around the world! There's the potential for IndyCar racers to find a new home in F1, something which hasn't happened for quite a while with the last Indy-F1 driver being Sebastien Bourdais all the way back in 2008.
We could see the likes of Colton Herta, Pato O'Ward, Rinus Veekay and more having a new pathway to F1 thanks to Andretti Global! Let's wait and see the outcome, for it is most certainly an extremely interesting prospect for motorsport fans the world over.