Formula 1
Formula 1 extends contract with Circuit Of The Americas till 2026
Countries are lining up to sign long-term F1 deals just how people line up in front of a street food vendor. How could the US hold back?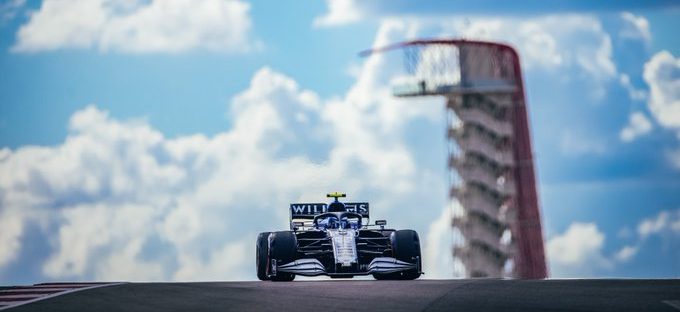 F1 and the Circuit Of The Americas have signed a deal to race till the end of 2026, and with it becomes the latest track to extend their contract with F1. The 5-year contract is a direct result of the rising popularity of F1 stateside, with last year's US GP having a record attendance of 400,000 people!
The popular track is slowly becoming a fan favorite, and has been the host of many memorable F1 events-the whole of the US GP in 2015, Grosjean's radio outburst in 2017, Kimi's last win in 2018, Lewis' championship glory in 2019 and more recently the dramatic conclusion to the 2021 race. The US is gaining an interest in F1 once again, and unlike Indianapolis, it appears COTA is here to stay!
"We are thrilled to be announcing the extension with the Circuit of The Americas ahead of the exciting new 2022 season. I want to thank the promoter for their ongoing dedication and enthusiasm for Formula 1 where together we are continuing to grow the excitement around our sport in the US following the huge success of Netflix, the work of ESPN, and the incredible season we had in 2021. Austin is a great city, and the track is a favourite for all the drivers, and we cannot wait to be back in October for more action and entertainment."

-Stefano Domenicali, CEO & President, F1
"The Formula 1 United States Grand Prix has become one of the biggest and greatest events in the world. We are extremely proud it has found a home in Texas – at Circuit of The Americas – and are grateful to the millions of fans who visited us over our first decade.

"We knew Austin, along with our neighbours in San Antonio and beyond, would be welcoming hosts – and they proved it! Thanks to everyone in the Formula 1 community for supporting our endeavours and rewarding our hard work. We are glad to have renewed our commitments and look forward to many more years of World Championship racing, entertainment, and fun."

-Bobby Epstein, Founding Partner at Circuit of The Americas
The unique thing about COTA is that it has nothing unique of its own. It is quite similar to the Indian Constitution. COTA is a mash up of popular corners from other tracks put together. To name a few, the esses section being copied from Silverstone, the long right-hander is a derivative of Turkey's Turn 8 and you get the point.