Formula 1
Alpine take the wraps off their 2022 F1 car, the A522
Energy drinks company BWT has also found refuge in the Enstone-based team, with its colours featuring on the team's car. And there's less of the "Alpine", and more of the "El Pink"!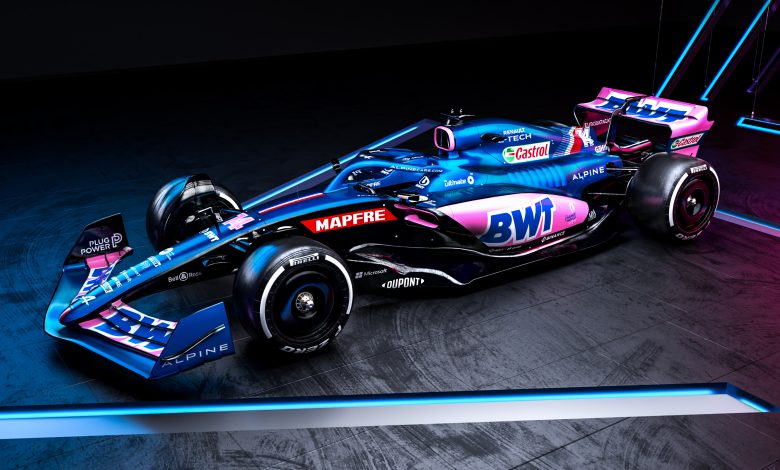 Alpine have revealed their 2022 F1 challenger, and have named it the A522. The words "unique" and "striking" would be among those journalists and experts will use to describe the car, and rightly so- dark blue with a "hint" of pink? Yes, that's exactly what Alpine have gone for!
Last year, BWT's presence on the grid was barely visible thanks to their only representation being in the form of a small pink streak running at the bottom of the AMR21. This year, their presence will be akin to the way they lit the grid, or rather the Force India/Racing Point cars pink from 2017-2020! It's also quite certain this is a mule car, with the actual car being revealed at pre-season testing, which begins in a day's time!
There's more though. A special all-pink design will be seen at the season-opening Bahrain and Saudi Arabian GPs, after which the car will revert to the blue-pink combination seen above. Regardless of how it looks, all that is hoped is that the car is fast and can propel the team to further success just like it did during certain parts of the 2021 season!
The drivers also seem ready, as does the team. With newly-appointed team principal Otmar Szafnauer at the helm the chances for success are higher than they ever were, and all the team will be hoping for is a successful season. Is this finally the year "El Plan" comes to fruition? Let's wait and see!