News
Patent filing of the upcoming Honda CR-V has leaked online!
Certain changes are visible as compared to the current model though not many, and hence visibly only looks to be a cosmetic upgrade at most.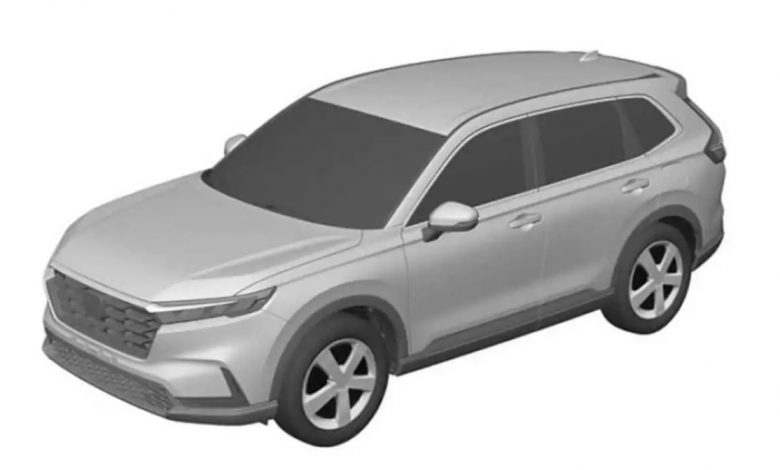 An image of the upcoming CR-V has been spied online, and it gives more of an idea about the possible design inevitable facelift of the popular SUV. A few changes are immediately apparent, though the overall body structure will likely remain the same.
The most apparent change is in the grille, with a new mesh-like design as compared to the older model's straight lines. Also visible is a new tail-light design, with L-shaped tail lights being visible. The lower half of the car seems to have a lot less cladding as compared to the current-gen model, and the headlights also look more minimalistic by nature. Below is a picture of the currently on-sale CR-V, and you can compare the changes between the two simulataneously.
Not a lot more is apparent on the exterior, which could mean that the other changes could be on the inside, with new tech and equipment on offer. The overall body shell design looks to be the same, though changes can certainly come about prior to the actual launch.
As for an India launch, the currently on sale CR-V which is the same as the one pictured above wasn't received all that well as Honda had hoped for. The car wasn't even given the BS6 upgrade when the norms fell into place back in 2020, and locally sales have been quite slow as compared to previous generations. The new CR-V could launch later this year, or sometime before halfway through 2023 if industry sources are right.