Formula 1
Brief rundown from Day 1 of F1's 2022 pre-season testing
There were quite a few storylines for Day 1 of testing at Barcelona, so let's take a deeper look at them.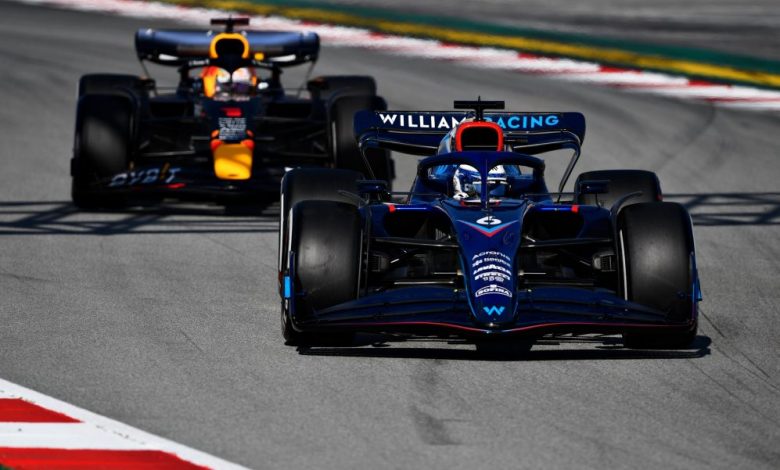 We've waited far too long; the F1 circus is back in town! For the first time since the fateful 12th December Abu Dhabi GP are we seeing any official F1 action, and boy do the cars look good! There are quite a few storylines for today which were worth watching out for, so let's take a look at them.
The Tyre Allocation
Pirelli have provided each team with 30 sets of tyres which consist of 35 slick tyres, 3 intermediate tyres and 3 wet tyres. There are 5 compounds as was the case last season as well, though the new-for-2022 18″ wheels do look good! Teams will be testing out the limits of the tyres such as the tyre life, tyre wear and more so that they get a good idea of what to focus on.
Who's Driving?
As we get familiarised with the new grid for 2021 and the few new driver moves, we can see that a few teams have opted to split running between their drivers. As we know, testing days are split between the morning and afternoon sessions, and teams tend to run various aerodynamic and chassis changes to simulate various situations which the car might have to be driven in over the course of the season. With that in mind, here is the list of drivers who will be driving today.
Mercedes
Mercedes have chosen to field their prodigy and young sensation George Russell in for the morning session, and have given the afternoon session to their multiple world champion Lewis Hamilton. The Mercedes was also spotted as running with an aero rake, which is most likely to measure the airflow and calculate drag and such.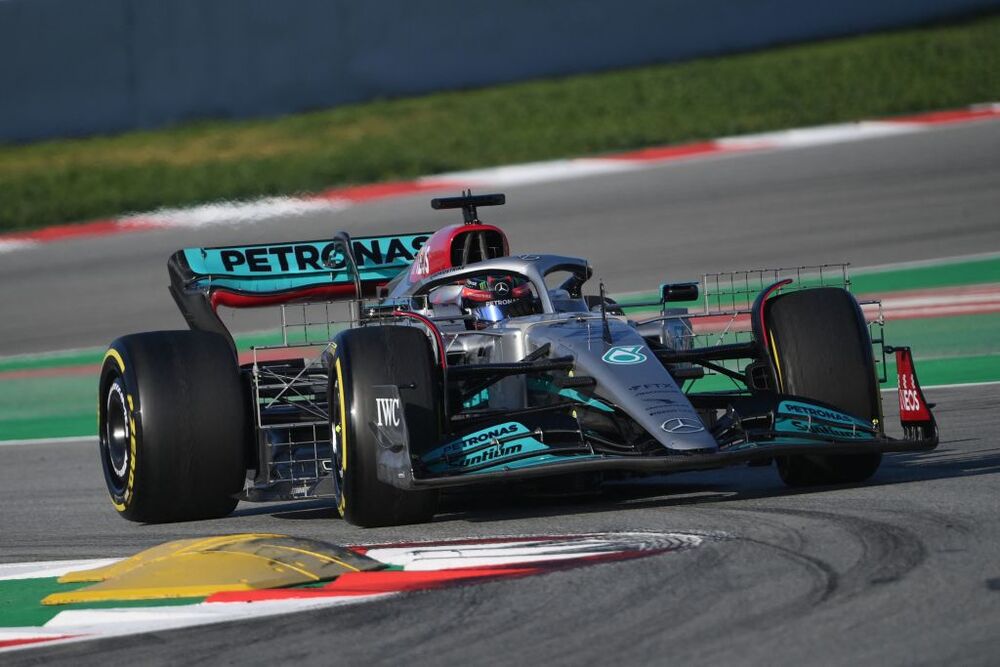 Aston Martin
Yet another team to run both drivers in the car, Aston Martin have chosen to run Sebastian Vettel in the morning and Lance Stroll in the afternoon. The team from Silverstone were one of the few teams to reveal their actual 2022 race-spec car at launch, which seems to be the same one we can see on track today.
Mclaren
Lando Norris has the new MCL36 all to himself today at Barcelona, and the team will be sure to test out the various aero specifications and such on their new 2022 car. Lando also recently signed a multi-year deal to race with McLaren, so the expectations will be high!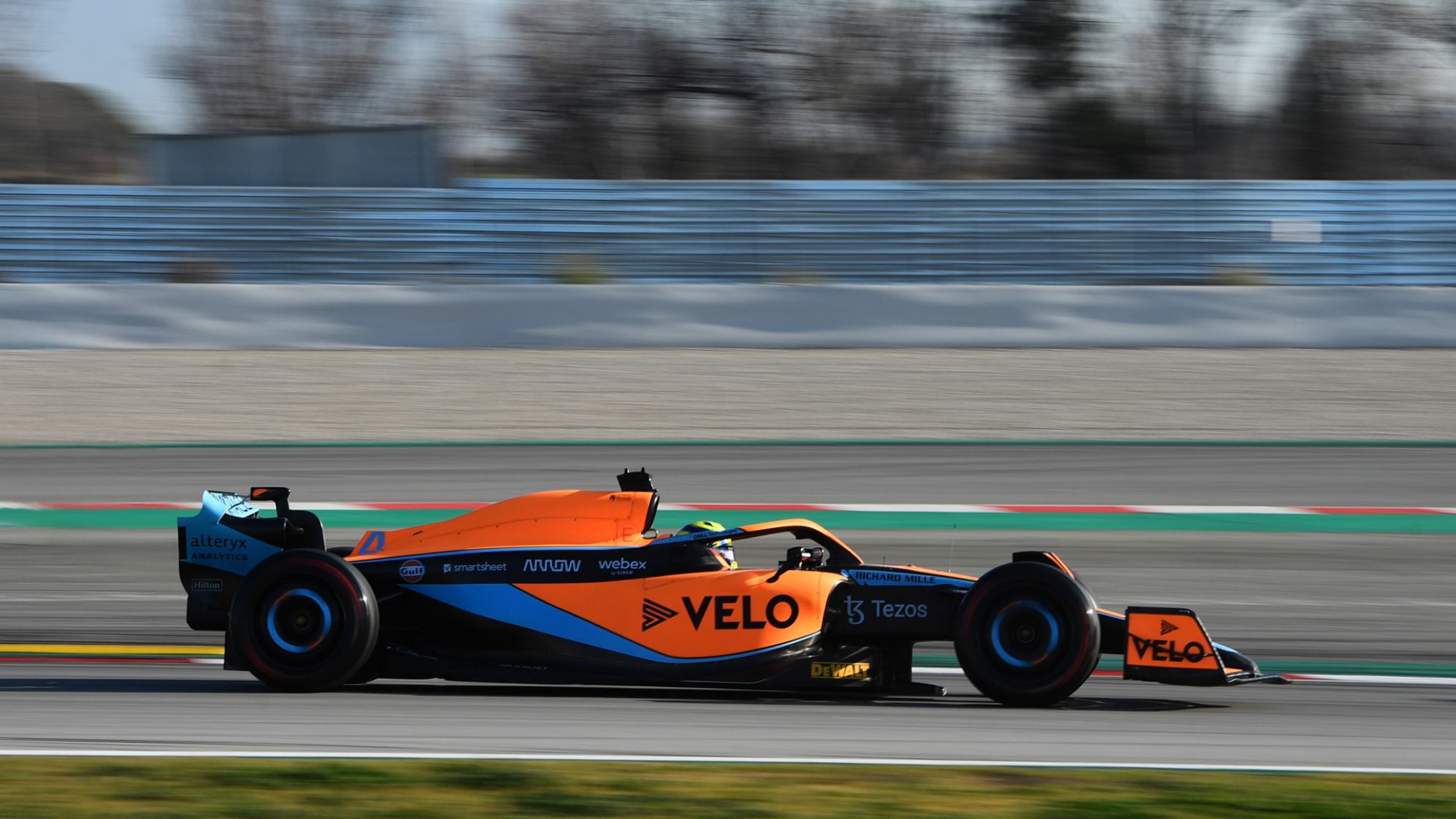 Ferrari
Charles Leclerc will take over the reins of Maranello's finest in the morning while teammate Carlos Sainz will do the same in the afternoon. The 2022 Ferrari is expected to finally break Ferrari's winning drought- the team hasn't won any champsionship since 2008, and not even won a race since 2019!
Alpine
We should really call them "El Pink" and not Alpine! The team from Enstone will run 2-time world champion Fernando Alonso today, and the Spaniard will most certainly want to have a good test, for a good test could lay the foundations for what could be a successful season.
Haas
Take a glance at the car Haas revealed during their reveal on 4th February and take a look at the car they've brought to track today- it's like seeing two completely different cars! They will run Nikita Mazepin in the morning, and Mick Schumacher in the afternoon.
Williams
Williams have chosen to run Nicholas Latifi in the morning and give Alex Albon his chance in the car in the afternoon. Albon will certainly be looking to impress on his comeback after a year out from the sport, while Latifi will be doing his utmost to put the ghosts of Abu Dhabi behind him.
Red Bull
Red Bull are fielding last year's world champion Max Verstappen today, and will be keen to have a good test. On first glance, it is immediately apparent that the Red Bull aero guys have gone for a much different car concept as compared to their rivals last year, i.e. Mercedes. Whether this concept pays off remains to be seen!
AlphaTauri
Red Bull's sister and junior team AlphaTauri are also fielding only one driver today, which is their Japanese hotshot Yuki Tsunoda. AlphaTauri will be looking to push further up the field as compared to 2021, and will be hoping that Yuki can step up in a manner equivalent to or better than what teammate Gasly did last year.
Alfa Romeo
Last but not least, Alfa Romeo have gone for a unique approach to testing- they're the only team to field a reserve driver in the form of Robert Kubica, who will drive in the morning session. New joinee and multiple race winner Valtteri Bottas will drive the C43 in the afternoon, which will certainly be an exciting moment for him. Alfa Romeo are also the only team to not have revealed their livery yet, and will reveal it on 27th Feb. The car is disguised in camo and to be honest, looks quite cool! Although I can't really see a car here, all I see are 4 tyres attached to nothing and a t-cam floating in the air…

A Brief Rundown of Events
Morning Session
Ferrari fans can rejoice, for their team is back on top- be it just for a single session on a test day! Charles Leclerc set the fastest time in the morning part of the first day of testing with a 1:20:165 laptime. He completed 80 laps, which was among the highest in the morning session! Lando Norris in the McLaren finished P2 and Mercedes new boy George Russell finished P3 with 75 laps to his name.
Sebastian Vettel took Aston Martin to 4th in the day's standings. Yuki Tsunoda finished in P5 and was followed by reigning world champion Max Verstappen in P6, who also completed 80 laps. Fernando Alonso was a lonely 7th for Alpine, while Nicholas Latifi took 8th place and was over 3 seconds off the pace of Leclerc.
Further back, Nikita Mazepin managed to put in a decent laptime in the dying stages of the session to move up to P9. He was followed by the dejected Alfa Romeo of Robert Kubica, who had car issues which curtailed his running and only enabled him to complete 9 laps.
Afternoon session
Lando Norris upped the ante and went quickest with a time of 1:19:568 on the softer C4 tyre, and in doing so posted the quickest time of the day. His ex-teammate Carlos Sainz posted a laptime good enough for an overall 3rd place, and was just behind his teammate Leclerc. Hamilton took over from Russell for the afternoon and posted a laptime good enough for P5.
Vettel dropped from P4 to P6 by the end of the afternoon session, while Tsunoda also dropped from P5 to P7. Alonso was in 8th, while Max Verstappen was a distant P9, albeit having done his best time on the harder C2 tyre. Valtteri Bottas drove the Alfa though was only able to muster up a laptime good enough for P10, and completed a mere 23 laps.
Alex Albon and Mick Schumacher were 11th and 12th, while Lance Stroll occupied P13. The rest of the table remained the same, with those who ran only in the morning obviously not getting another chance thanks to their teammates running, and so at the tail end of the grid were Latifi, Mazepin and Kubica in 14th, 15th and 16th place respectively.
Time Sheet: Barcelona Day 1
1. Norris (McLaren) 1m19.568s, C4, 102 laps
2. Leclerc (Ferrari) 1m20.165s, C3, 80 laps
3. Sainz (Ferrari) 1m20.416s, C3, 73 laps
4. Russell (Mercedes) 1m20.784s, C3, 77 laps
5. Hamilton (Mercedes) 1m20.929s, C3, 50 laps
6. Vettel (Aston Martin) 1m21.276s, C3, 52 laps
7. Tsunoda (AlphaTauri) 1m21.638s, C3, 120 laps
8. Alonso (Alpine) 1m21.746s, C3, 127 laps
9. Verstappen (Red Bull) 1m22.246s, C2, 147 laps
10. Bottas (Alfa Romeo) 1m22.572s, C3, 23 laps
11. Albon (Williams) 1m22.760s, C3, 66 laps
12. Schumacher (Haas) 1m22.962s, C3, 23 laps
13. Stroll (Aston Martin) 1m23.327s, C3, 67 laps
14. Latifi (Williams) 1m23.379s, C3, 66 laps
15. Mazepin (Haas) 1m24.505s, C2, 20 laps
16. Kubica (Alfa Romeo) 1m25.909s, C3, 9 laps
The only shockers are Haas and Alfa Romeo being the only teams to not hit the 100 laps completed milestone, with Alfa completing a paltry 32 laps in all during the entire day! Reigning champion Verstappen covered over two race distances at Barcelona with a massive 147 laps completed, and was followed by sister team driver Tsunoda not far behind in terms of distance covered.
Alonso was also impressive, having completed 127 laps and in doing so covering almost the same distance that Verstappen did. Albon did well on his return to the sport, completing a full race distance of 66 laps around the Barcelona circuit! Something to note is how quick the Ferraris were on the C3 tyres, and that Verstappen and Mazepin were the only drivers to set their best laps on the harder C2 tyre while most others opted to do their best laps on the C3 tyre, the most balanced out of the lot. There were thankfully no accidents, though that's not to say that drivers didn't go onto the marbles and off-track in their endless pursuit to find the limit!
It's not over by any means- we haven't yet seen the likes of Sergio Perez, Daniel Ricciardo, Pierre Gasly, Esteban Ocon and Guanyu Zhou take it to the track yet, and we should see them in the driver's seat tomorrow. Be sure to tune in tomorrow for we will bring to you a comprehensive report of the day's action tomorrow as well!