Formula 1
Brief rundown from Day 2 of F1's 2022 pre-season testing
We saw a bit more drama as compared to yesterday, though thankfully there were no crashes!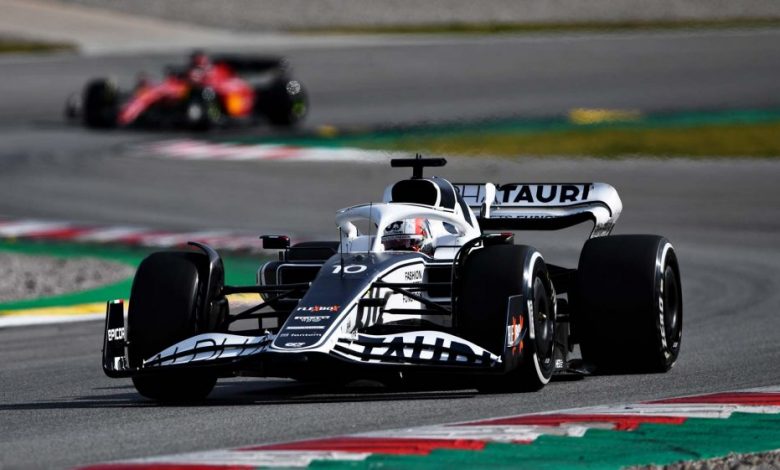 Day 2 of testing was a bit more memorable as compared to day 1, for we had our first red flag of the year! Drivers still stayed well behaved though, and all the teams were trying out various aerodynamic concepts, running huge air rakes and more so as to gather all the data they can.
The McLarens and Ferrari cars looked feisty at the end of yesterday, and the same trend continued, at least in the morning session. A few drivers got their first "official" time in the new-for-2022 cars, and these included last year's Monza winner Daniel Ricciardo, rookie Guanyu Zhou and also the likes of Esteban Ocon, Sergio Perez and finally Pierre Gasly.
The basic ideals of today's session are the same as it was yesterday, with the teams only having a finite number of tyres available, and only the allocated time available to be able to gather whatever data they can. To read more about it, click here.
Who's Driving?
Just like yesterday, some teams decided to split running between both drivers, though those who ran only one driver yesterday chose to give the time to the other driver today. With that in mind, here's a list of the drivers who drove in today's session:
Mercedes: Lewis Hamilton in the morning and George Russell in the afternoon.
Ferrari: Carlos Sainz Jr in the morning and Charles Leclerc in the afternoon.
Red Bull: Sergio Perez was in the car for the whole day.
Alpine: Esteban Ocon was in the car for the whole day.
Aston Martin: Lance Stroll in the morning and Sebastian Vettel in the afternoon.
McLaren: Daniel Ricciardo was in the car for the whole day.
AlphaTauri: Pierre Gasly was in the car for the whole day.
Haas: Mick Schumacher in the morning and Nikita Mazepin in the afternoon.
Alfa Romeo: Valtteri Bottas in the morning and Guanyu Zhou in the afternoon.
Williams: Alex Albon in the morning and Nicholas Latifi in the afternoon.
No team fielded a reserve driver today, unlike yesterday when Alfa Romeo chose to give the morning session to their test and reserve driver Robert Kubica. What is crucial is that every driver gets their fair share of runtime in the car, and doesn't have to wait any longer than they have to outside the car- for every single piece of data is vital during this stage of the season. Any sort of stoppage will harm both the team as well as the driver's progress- unfortunately, this is exactly what befell a few drivers!
A Brief Rundown Of Events
Morning Session
Daniel Ricciardo set the pace and went quickest with a time of 1:20:355 and completed 65 laps in the process. Not far behind was Ferrari's Carlos Sainz, who did the most laps out of any driver in the morning session with 71 laps to his credit. Pierre Gasly in his first outing in the new AT03 went 3rd quickest, while Alex Albon took P4, though was a second behind the leader.
Lance Stroll took P5, while just behind was the Haas of Mick Schumacher who managed to clock up 50 laps and finished the session P6- a big step up as compared to his progress yesterday! Valtteri Bottas yet again had reliability issues and completed a mere 21 laps, the Alfa looking to be quite a sick car.
Sergio Perez had his first run today, but the Mexican's progress was abruptly stopped when his car ground to a halt, a suspected gearbox issue might be to blame. This also brought out the red flag temporarily as the Mexican's car was cleared off the track. Lewis Hamilton limited his running to just 40 laps, finishing P9 and not emerging back out on track after the red flag stoppage to remove Perez's stricken car. At the back of the field was Esteban Ocon, who in his first run in the new A522 completed a full race distance of 66 laps, though was off the pace by almost 3 seconds.
Afternoon Session
Charles Leclerc went quickest in the dying stages of the afternoon session with a time of 1:19:689, a promising lap by the Monegasque driver. Pierre Gasly looked to be on for a good lap which could've taken him to P1, but he messed up his final sector and finished in P2, with almost 150 laps clocked. Daniel Ricciardo was 3rd, having clocked almost 130 laps on his first day in the MCL36.
George Russell completed a full race distance of 66 laps and went 4th quickest with a time of 1:20:537, a good showing by the young Briton. Sebastian Vettel had a laptime good enough for an overall position of P6, just behind Sainz who had previously finished P2 in the morning session. Perez finished in an overall position of P7 despite his earlier gearbox issue.
Nikita Mazepin had a fuel pump issue and had to stop on track, though still managed to clock up 42 laps and a lap time of 1:21:512, good enough for a P8 finish. Rookie Guanyu Zhou completed over a full race distance with 71 laps covered, and he finished P10 as well. Nicholas Latifi had a quiet day in P11, while Ocon managed to improve on his time and finish in P14 at the end of Day 2.
Time Sheet: Barcelona Day 2
Charles Leclerc, Ferrari 1:19.689 – 78 laps
Pierre Gasly, AlphaTauri 1:19.918 – 147 laps
Daniel Ricciardo, McLaren 1:20.288 – 126 laps
George Russell, Mercedes 1:20.537 – 66 laps
Carlos Sainz, Ferrari 1:20.546 – 71 laps
Sebastian Vettel, Aston Martin 1:20.784 – 74 laps
Sergio Perez, Red Bull 1:21.430 – 78 laps
Nikita Mazpin, Haas 1:21.512 – 42 laps
Alexander Albon, Williams 1:21.531 – 47 laps
Guanyu Zhou, Alfa Romeo 1:21.885 – 71 laps
Nicholas Latifi, Williams 1:21.894 – 61 laps
Lance Stroll, Aston Martin 1:21.920 – 55 laps
Mick Schumacher, Haas 1:21.949 – 66 laps
Esteban Ocon, Alpine 1:22.164 – 125 laps
Valtteri Bottas, Alfa Romeo 1:22.288 – 21 laps
Lewis Hamilton, Mercedes 1:22.562 – 40 laps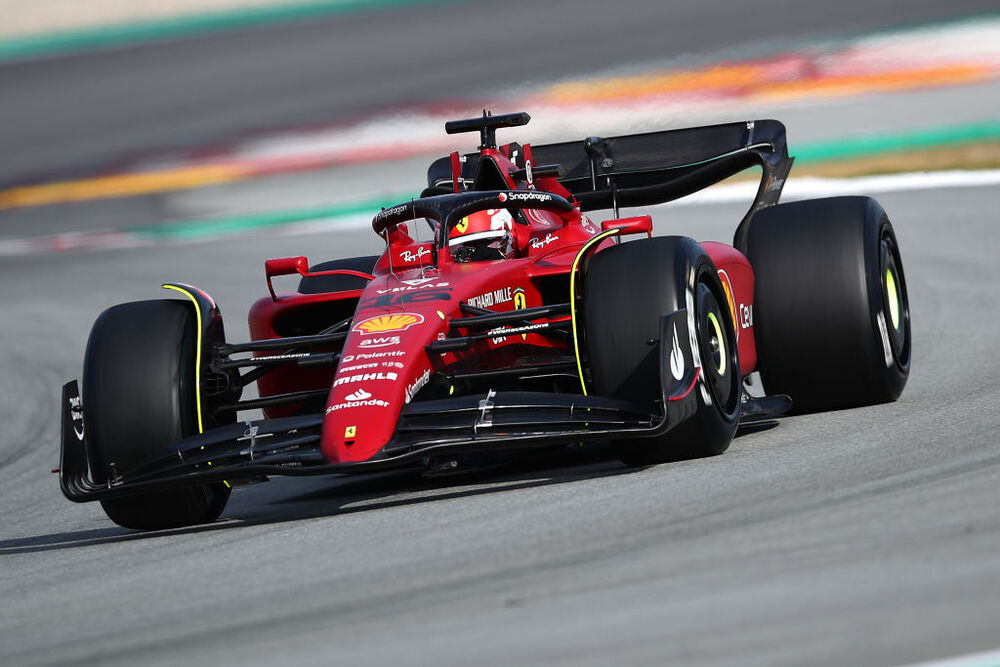 Mercedes ran new cooling ducts on their W13 today, while Red Bull flew out a brand new floor all the way from Milton Keynes for today's test as well. We saw our first red flags of testing, which may or may not mean that the reliability of certain parts may be a concern for the teams moving forward.
The Ferrari cars and the Mclarens also look quick, though this is most certainly not indicative of their final pace- for testing is often far from reality. Though we had two failures and eventual red flags due to them, reliability seems to be sorted for most teams considering how 10 out of the 16 drivers who took part today drove over a full race distance (66 laps around Barcelona) in a single day.
Haas looked pleasantly quick, though it might just be down to engine settings and the nitty-gritty car details at the end of the day. Regardless of the events of today, what is crucial is that drivers get enough run time in the car prior to Bahrain and this is an issue plaguing Alfa Romeo who as of right now have completed the fewest laps of all the teams over the two days of testing. Their driver Valtteri Bottas completing a mere 44 laps over the two session he completed! Do tune in tomorrow as well, for we will once again bring you a comprehensive report of what will be the final day of the first pre-season test in Barcelona!