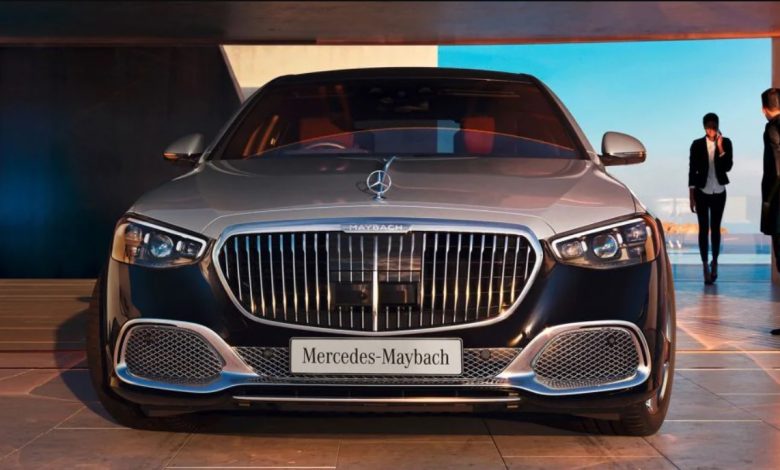 Mercedes has launched not a car, but a palace today in India with the launch of their Mercedes-Maybach S-Class, which was confirmed to be coming to the country about two weeks ago. As was expected, the car will come in two trims- the S580 and S680. The car has a wheelbase that is about 180mm longer than the standard S-Class, which is on its own an absolute chariot on wheels!
The S580 will be locally produced at the Mercedes plant in Chakan near Pune, while the S680 will be imported into the country as a CBU, which will raise the price by a fair margin- well, Rs 70 lakh to be exact! Below is a price list for the palace on wheels:
Mercedes-Maybach S-Class S580 4MATIC: Rs 2.5 Crore
Mercedes-Maybach S-Class S680 4MATIC: Rs 3.2 Crore
Let's talk a bit about the exterior now, for there are changes all across. The most obvious change is the longer wheelbase, the Maybach badging, special alloys made specifically for Maybach models, and also a Maybach-specific colour scheme, both outside and on the upholstery inside. Chrome details and a dual-tone roof also further increase the appeal of the car, as if that was ever going to be an issue!
Maybach had entered the Indian market last year with their GLS 600 SUV, and this launch just further signals their belief in the Indian market. The S580 will be thrust forward by a monster 4.0L V8 engine producing 503HP/700NM of power, which is also paired with a 48V mild-hybrid system that gives an extra boost of power when needed. However, if you thought that was it then think again, for this next statement has the capability to blow you away- for real!
The S680 doesn't have much of an increase in terms of engine power over the S58- I mean, how much power can a 6.0L V12 producing 612HP/900NM give? Both engines are paired to a 9-speed automatic gearbox, which is just enough power to lug around this castle on wheels!
I've said castle on wheels enough times for you to think that it's an exaggeration, but rest assured, it's all very, very real! Individual seats on the rear row, a foot rest and armrest, seats with recline and massage function, a portable mini-refrigerator and a tablet in the armrest to control various functions of the car's infotainment and more are on offer as standard. For the front passenger and driver, there is a monster 13″ infotainment system and a 12″ all-digital instrument cluster with a HUD and Mercedes' latest MBUX system. Be rest assured that it is actually a palace on wheels, no exaggeration!
[tie_slideshow]
[tie_slide]
[/tie_slide]
[tie_slide]
[/tie_slide]
[tie_slide]
[/tie_slide]
[/tie_slideshow]
Mercedes really knows how to make their cars stand out, and this is no different! We can expect to see more Maybach models in the future, and this could signal a new beginning for Maybach in the country as well. The