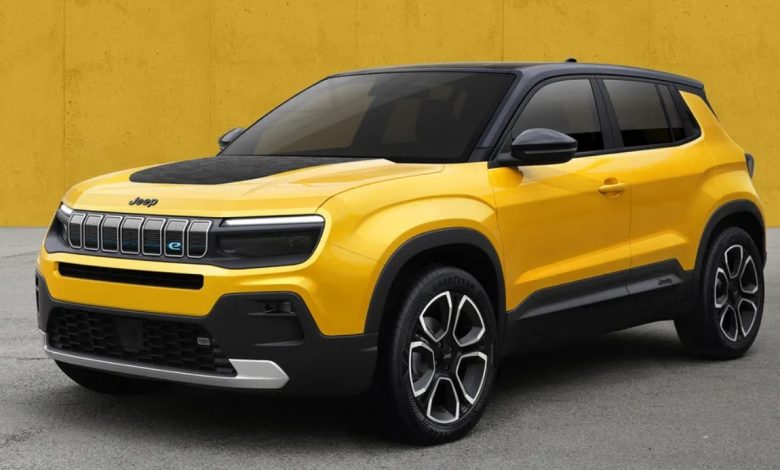 Jeep unveiled their vision for the future of electric mobility at an online event held by parent company Stellantis. They were very tight-lipped about the details, not revealing anything beyond the bare minimum, though they did confirm that the SUV would launch sometime in 2023.
Jeep isn't the first brand that comes on most people's lips when the word "electrification" is said, and that's because they've been lacking in comparison to their rivals in terms of the shift to sustainability. The car will be built on the eCMP platform which is shared with Jeep's sister brand Citroen.
Design-wise the car looks to have the standard characteristics of Jeep cars like bold but boxy design cues, aggressive front styling and lots of cladding which runs all round the car, even to the back of the car. AWD, variable differential and other similar offroading capabilities can certainly be expected, for after all it is a Jeep!
Talking about Jeep in India, the company has seen success with the Compass and are now gearing up for the launch of the Commander, which has been given the nametag "Meridian" for India, about which you can read more by clicking here. Provided that they see some potential in India, they may even bring this electric model to the country in the future!