Formula 1
Weekly Round-Up From The World Of Formula 1!
A world champion staying on for the next few years, car upgrades and a grid drop- here's the news from this week to keep an eye out for from the world of F1.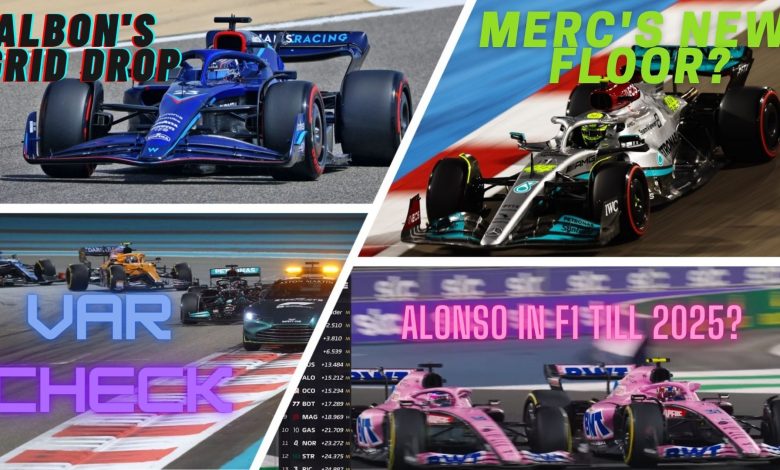 The world of F1 operates at a very rapid pace (who would've thought it?), and hence some news can be looked over at times. However, they are still topics worthy of being covered, so the Weekly Round-Up will serve as a medium for news from the world of F1 which could be overlooked by the majority of people. Without any further ado, let's get straight into it!
1. Alex Albon's Grid Drop for Australia
Alex Albon had a tangle with Lance Stroll in the final few laps of the Saudi Arabian GP last week. The stewards have looked over the info and footage, and have given the British-Thai driver a grid drop for the race in Australia. Albon has not had the best qualifying sessions in these past two races, with him being quite low down the order. If he wishes to then he might choose to take on a fresh engine, considering how a drop of a few places around Albert Park won't be the worst thing in the world for him if he qualifies between P17-P20.
2. Fernando Alonso to stay in F1 for at least 2-3 years?
2-time world champion Fernando Alonso has shut down rumours of him leaving F1 for a second time by saying that he is here to stay for at least the next 2-3 years. The Spaniard hasn't lost much of his speed, as was demonstrated in his amazing tussle with teammate Ocon at last week's Saudi GP. Only goes to show that despite his age he still has it in him to be competitive against the current pack of drivers. The pink battle last weekend was a tantalisingly close one that got BWT an year's worth of camera time, more about which you can read by clicking here.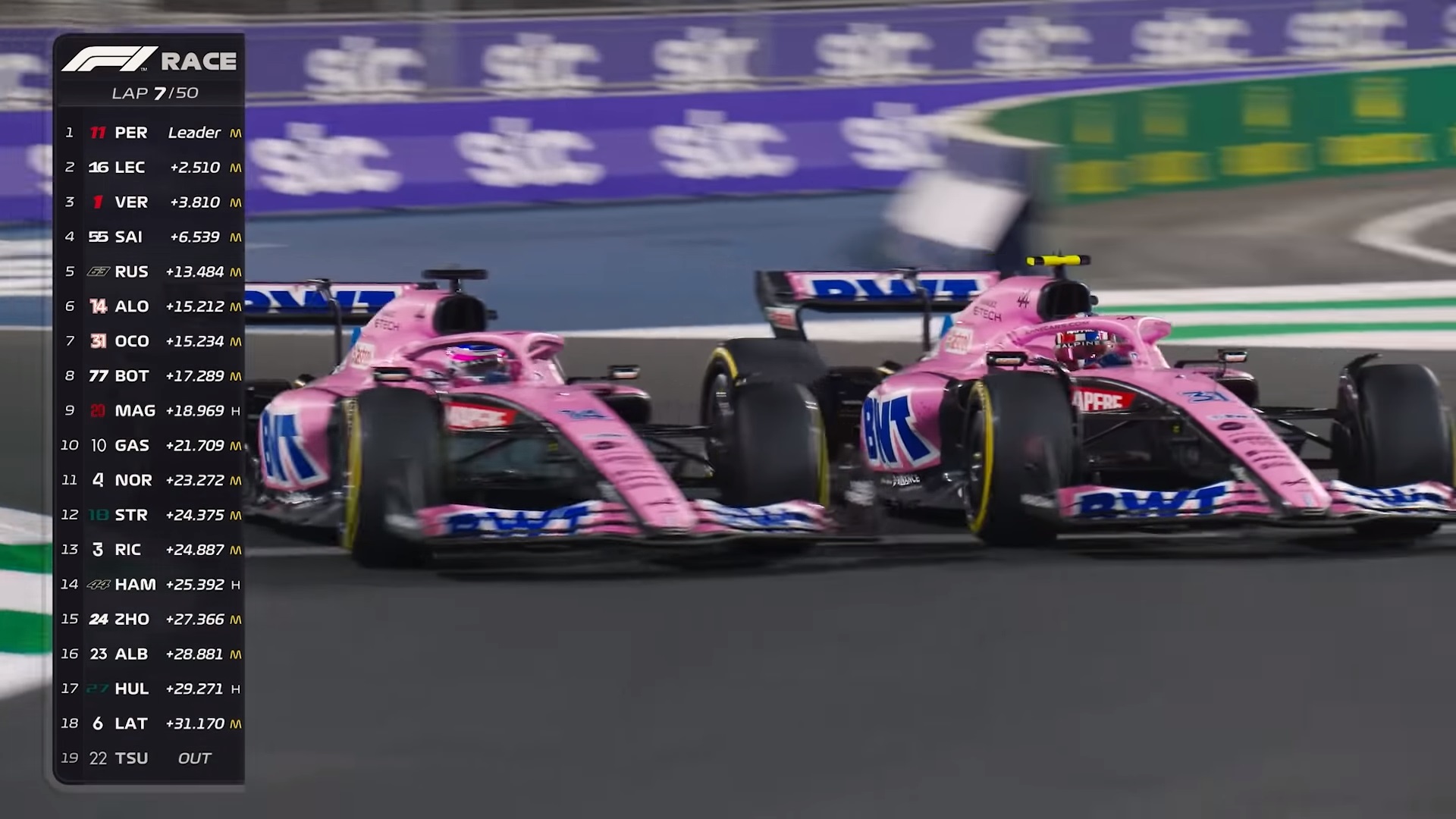 3. Mercedes bringing upgrades to Australia
This is THE news right? Mercedes have had a woeful start to the 2022 season, and Saudi Arabia highlighted their shortfalls more than ever. The car is not quick, and the drivers struggle to maintain pace with the front-runners, and effectively the Mercedes team which reigned supreme from 2014-2021 is at the moment just a midfield team. Team principal Toto Wolff has said that they will not accept this and will work hard to improve their situation, and to do so they will bring a rear wing upgrade to the Australian GP. Their championship rivals from 2021, Red Bull are also expected to bring upgrades though at a later date. In fact, if rumours are to be believed, Mercedes have already prepped up a new floor which COULD just change the way of things for them.
4. The new VAR-like system adopted by F1 for 2022 and beyond
The Remote Operations Center, abbreviated as ROC will act as a medium via which a team situated outside the track can look into, analyze and give their verdict on accidents and incidents during the entirety of the race weekend. This allows for more opinions and in turn a fairer style of decision making, and also takes some load off the race director. The ROC will act like the third umpire in cricket or the VAR in football, wherein a secondary steward is referred to when making a decision.
This comes as a result of the unorthodox and controversial ending to the 2021 Abu Dhabi GP where the rules were bent in a manner such that only 5 out of the 8 lapped cars were allowed to pass. New race directors Eduardo Frietas and Neils Wittich have approved the system, which will analyse tens of hundreds of camera angles to come to a definitive conclusion as to what decision must be taken as quickly as possible. It is still in its nascent stage, though we should see it being utilised at some point during this season.